Graduation today at 10:00 a.m.

The 🎓 Class of 2021 🎓 is here setting up for tomorrow's ceremony. 😎 We will be going LIVE this morning at 9:30 a.m. as the seniors put on their caps and gowns and walk through the halls for the elementary students. Then it's off to the athletic field for their final practice for the big day tomorrow. We hope you can join us. Tune it at 9:30 this morning and cheer on your favorite graduate. 🎓🚀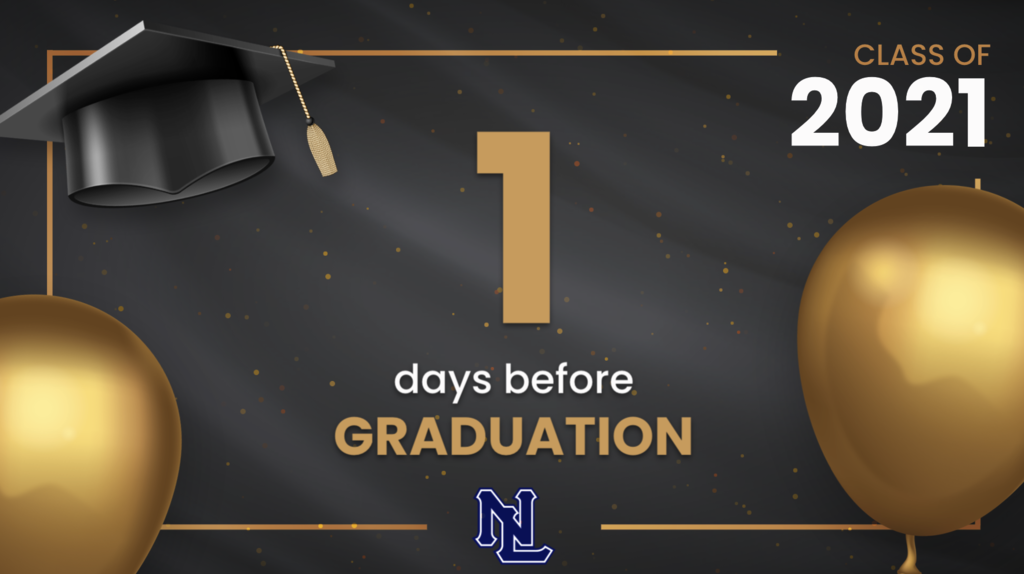 All athletics events for tonight - softball, baseball, and track - have been cancelled for tonight due to inclement weather.


SUMMER FOOD SERVICE AVAILABLE Stressing the importance of offering nutritious meals to children during the summer months, The New Lisbon School District announces the sponsorship of the Summer Food Service Program. The Summer Food Service Program (SFSP), which is funded by the U.S. Department of Agriculture (USDA) and is administered by the Wisconsin Department of Public Instruction, provides nutritious meals to children during the summer, when free and reduced-price school meals are typically unavailable. Free meals will be made available to children 18 years of age and under. Persons over 18 years of age who are determined by a state or local public educational agency to be mentally or physically disabled and who also participate in a public or private non-profit school program during the regular school year may receive free meals as well. The following locations will be serving the free meals this summer: School District of New Lisbon-Multi-Purpose Room: June 7-June 25, 2021 Time: 10:45-11:30 July 26- August 6, 2021 Time: 11:00-11:30 Meals are provided to eligible children regardless of race, color, national origin, age, gender or disability and there will be no discrimination in the course of meal service. "This program fills a void created when school lunches are not available," said Mark Toelle,

Tonight's softball game at Brookwood has been postponed to Wednesday, June 2. Please plan accordingly.

NLHS GRADUATION SET FOR SATURDAY, MAY 29 Are you ready Rocket fans to welcome back Alumna Linda Balgord Fenton? Linda was our first recipient of the NLHS Distinguished Alumni Award. 🥳 She will be our guest speaker at the NLHS Class of 2021 Graduation Ceremony on Saturday. The ceremony begins at 10:00 a.m. at the new athletic complex. A GRADUATION PARADE will follow at 11:30 a.m. The parade route will be similar to last year except we will be going down Pearl Street instead of Bridge Street due to construction. Then down Adams Street back to the school. We will provide a map of the parade as soon as it is made available. (Hopefully tomorrow 😎) WILL THIS EVENT BE ON FACEBOOK LIVE? As of today, we will not being doing the ceremony live because we want to make sure we can provide the highest quality recording of the event that is possible. ARE YOU RECORDING THE SPEECHES? Yes, we will be recording speeches and taking high quality professional photography candids. HOW CAN I SEE COPIES OF THE PHOTOS? All the videos and photos will be shared with you right here sometime Saturday afternoon after everything is edited. This takes time so please be patient. WILL THE PARADE BE LIVE? We will do our best to go LIVE for the parade as sound quality isn't as important. Tune in right here. 😎 WHAT ABOUT PARKING? We encourage you to park in our school parking lot and take the path over to the field. DO WE HAVE TO WEAR MASKS? Masks are encouraged. IS THERE A LIMIT TO HOW MANY ARE ALLOWED TO ATTEND? Graduates were given a limited number of tickets in the grand stand area. There will be unlimited seating on the field. WHAT IF IT RAINS? Then we will thank Mother Nature for the moisture and move everything into the gym. 😍 We can't wait to welcome Linda back home. Congratulations to the Class of 2021. P.S. TOMORROW IS THE SENIORS LAST DAY OF SCHOOL!! 🤓

NEW LISBON SCHOOL DISTRICT JOB OPPORTUNITY The School District of New Lisbon is seeking a qualified candidate for the full-time elementary secretary position. Applicants must have strong people skills, able to greet guests, excellent organizational skills, technology skills helpful but we will train, and most important a love of children. If you are interested in applying for this position, please send cover letter of interest and resume to: Mr. Mark Toelle, Principal 500 South Forest Street New Lisbon, WI 53950 608-562-3700 ext 1511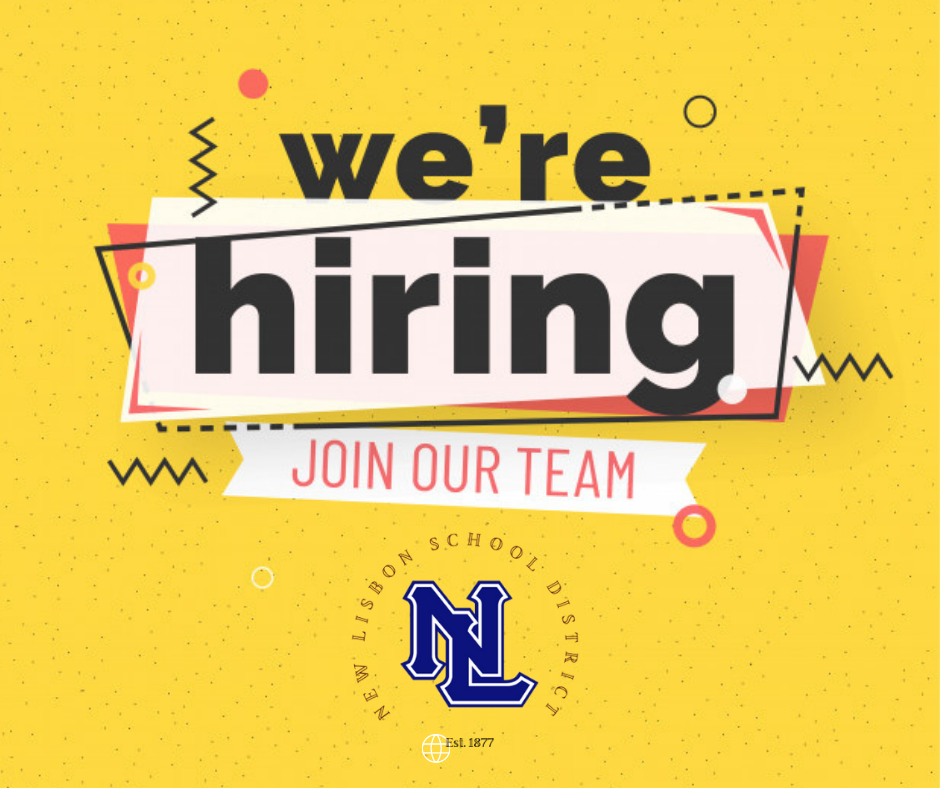 The Rockets lose a tough one last night by a score of 6-1. Ashton Pfaff led the way at the plate with 3 hits. The Rockets will be in action next with a double header at Royall Thursday starting at 4.

Juneau County Health Department will be hosting another drive thru COVID-19 vaccine clinic Wednesday, May 26th at the Mauston Fire Department! If that time doesn't work for you, or you are looking for a vaccine for your 12-17 year old, call 608-847-9279 to schedule an appointment today!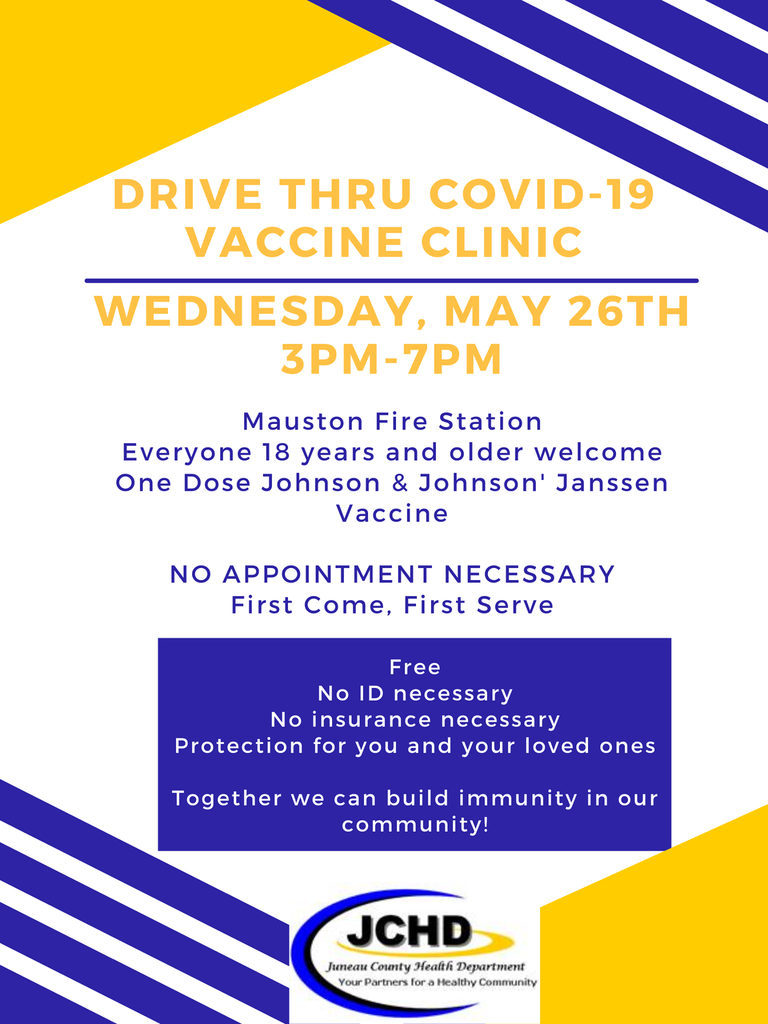 Great shots from Cashton Invitational on Saturday! Boys brought home FIRST PLACE.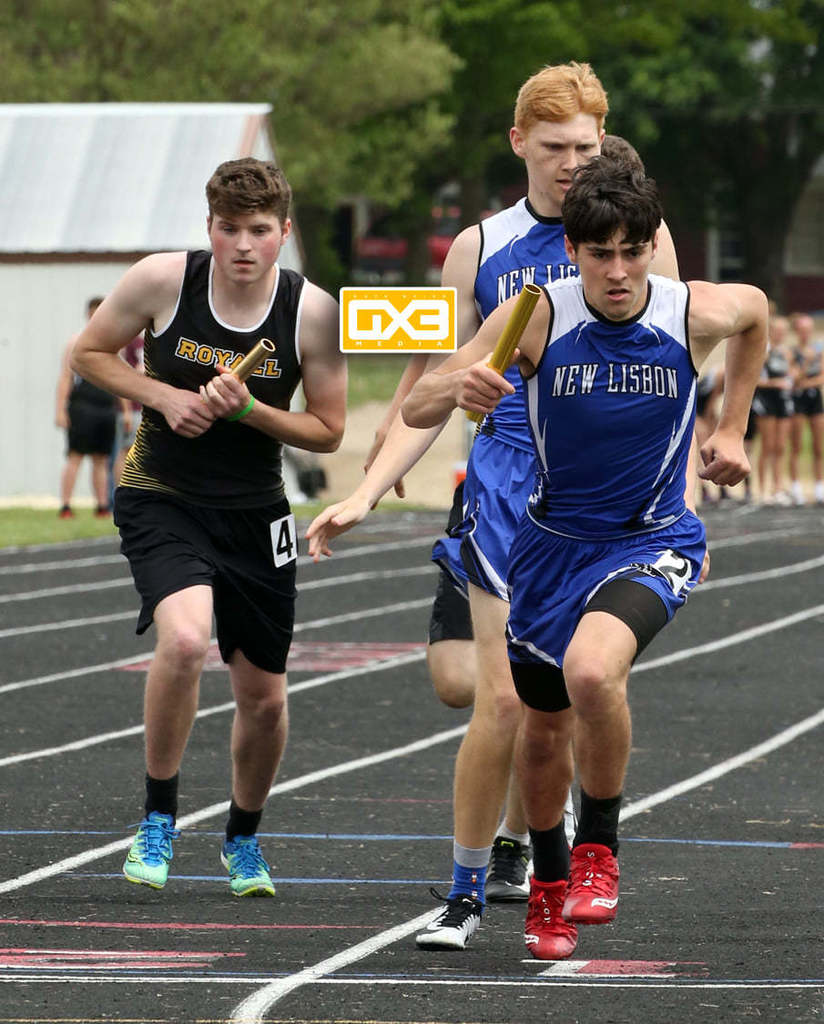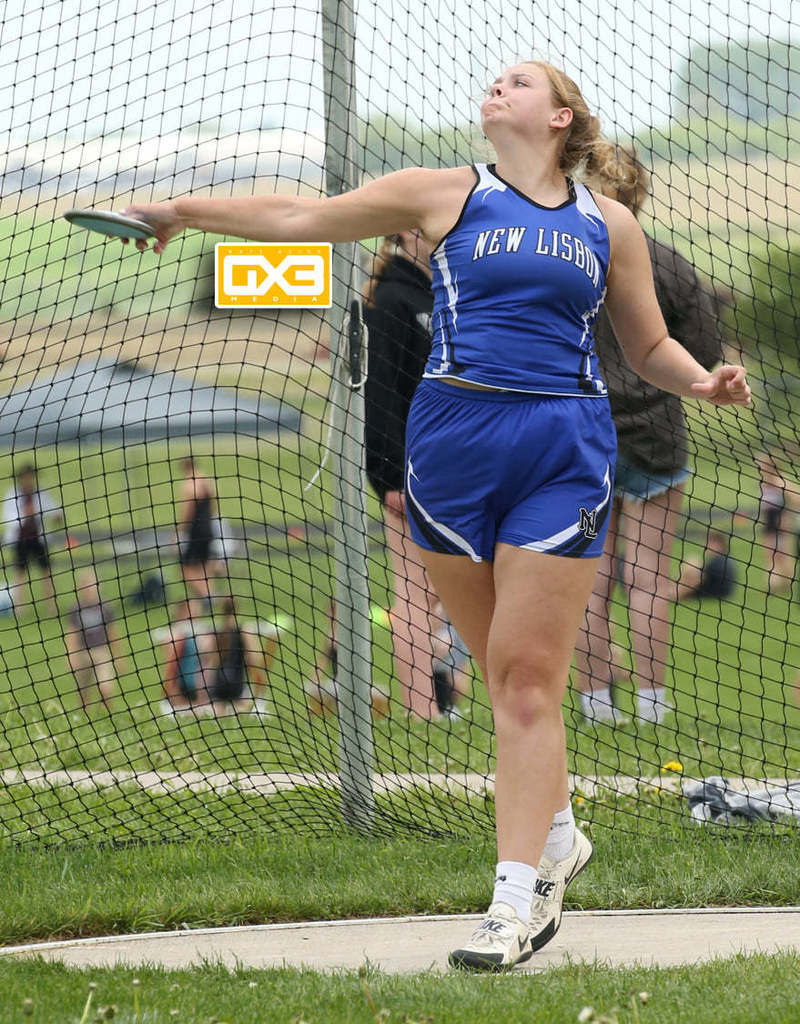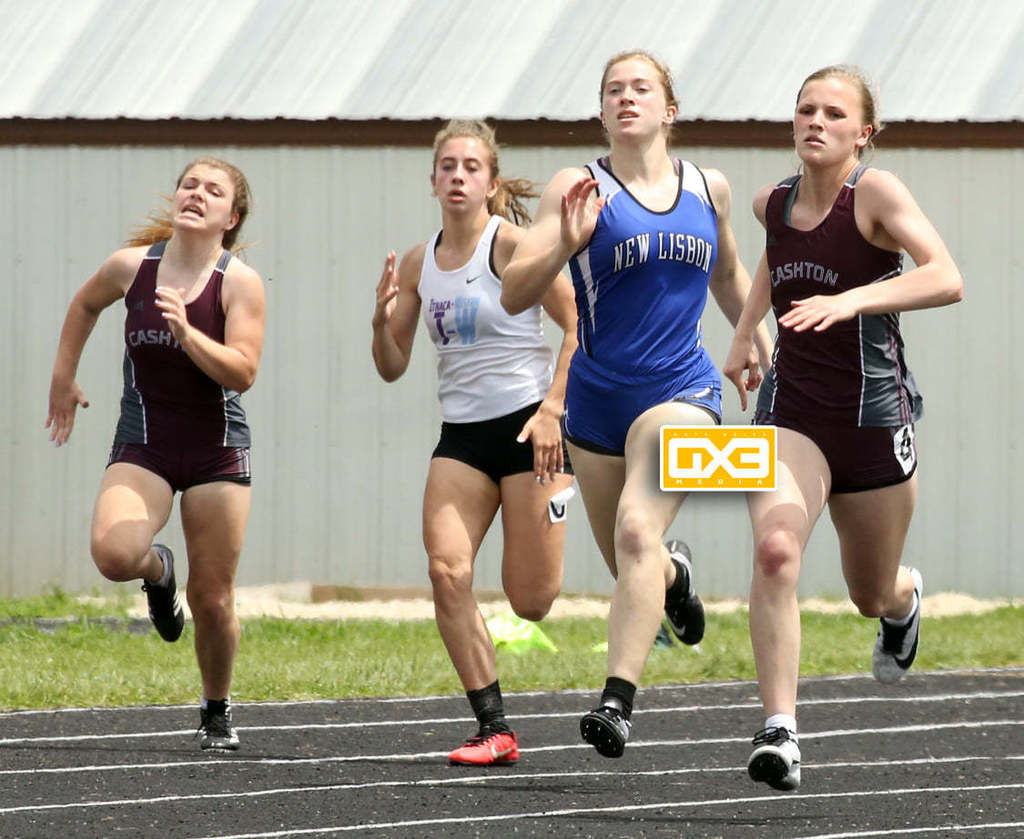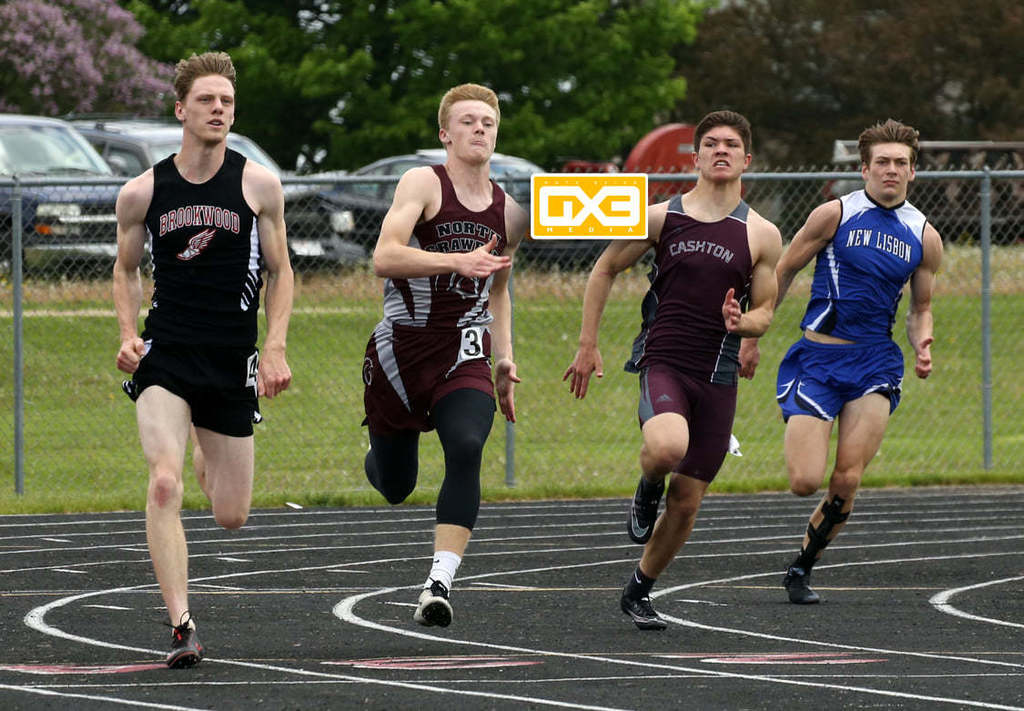 Blood Drive on June 17 at the First Baptist Church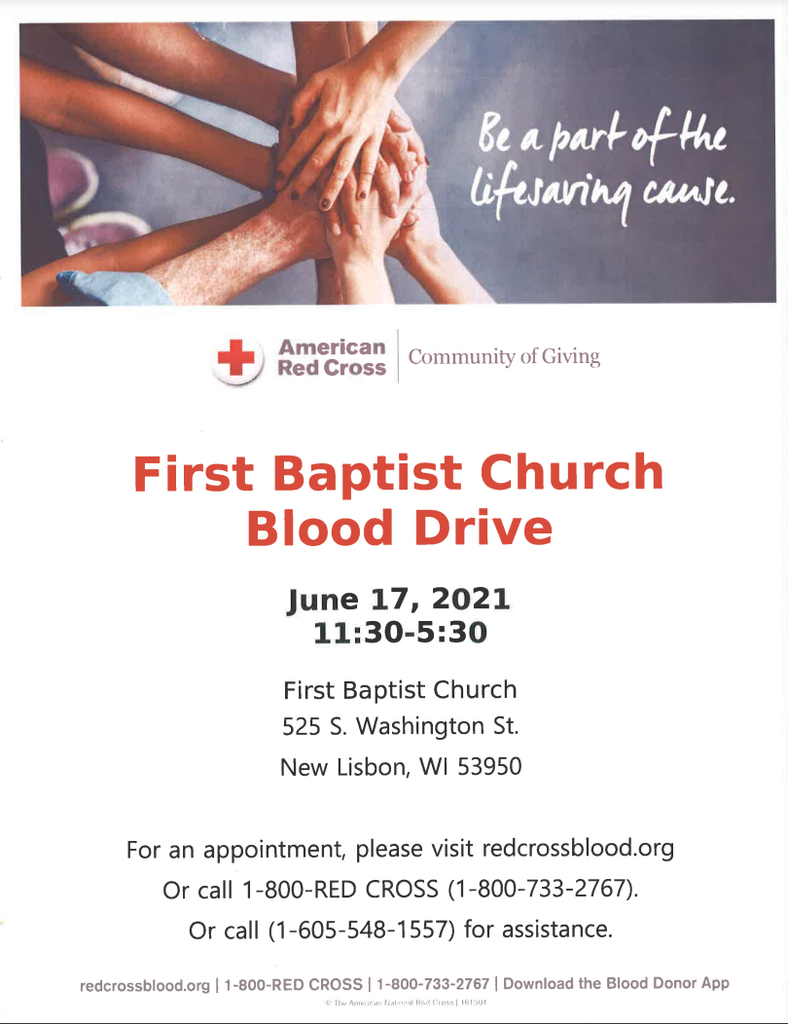 REMINDER: No School Memorial Day - Monday, May 31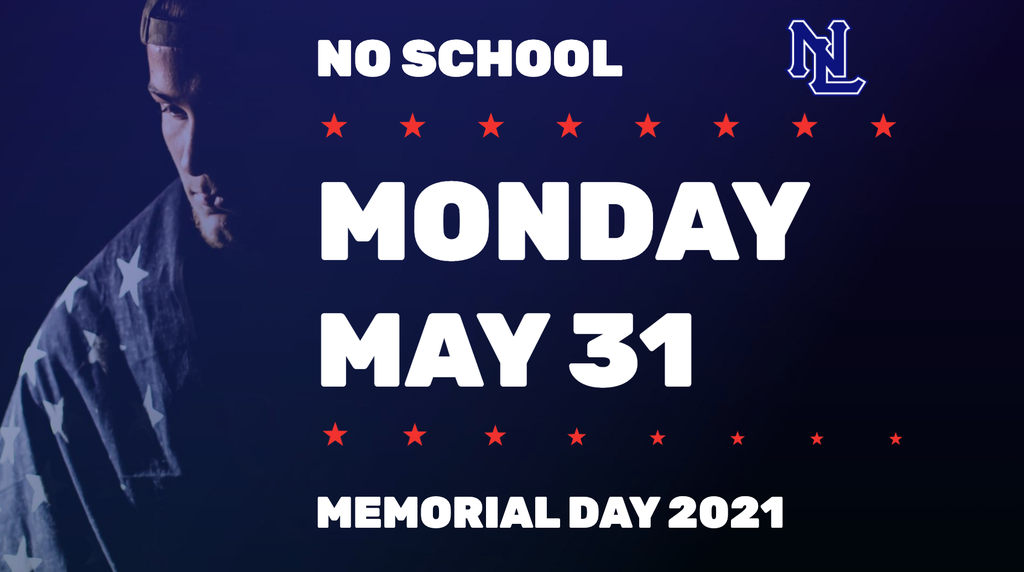 3rd graders had a great time at their Track and Field Day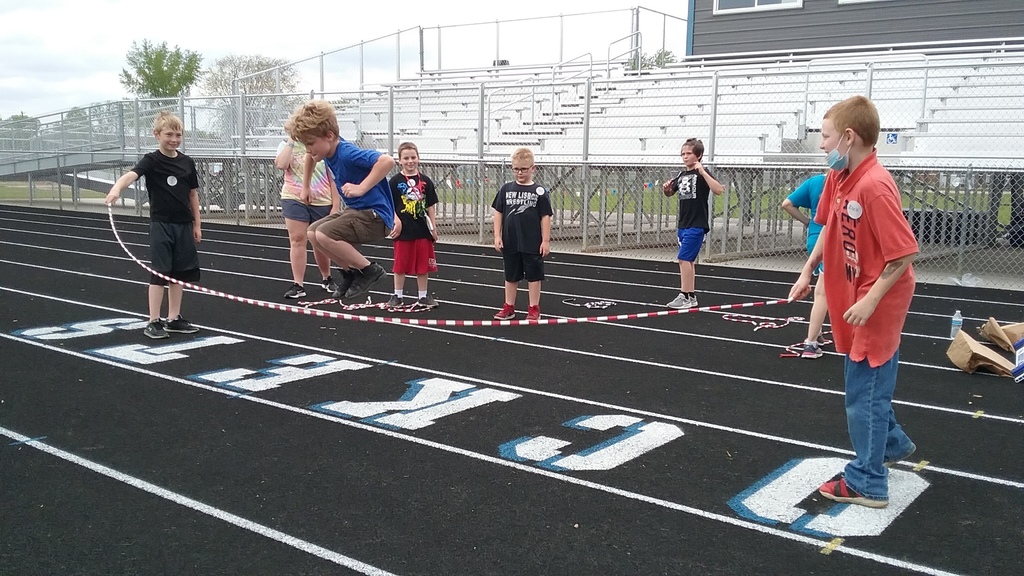 Don't forget about our great music concerts coming up next week!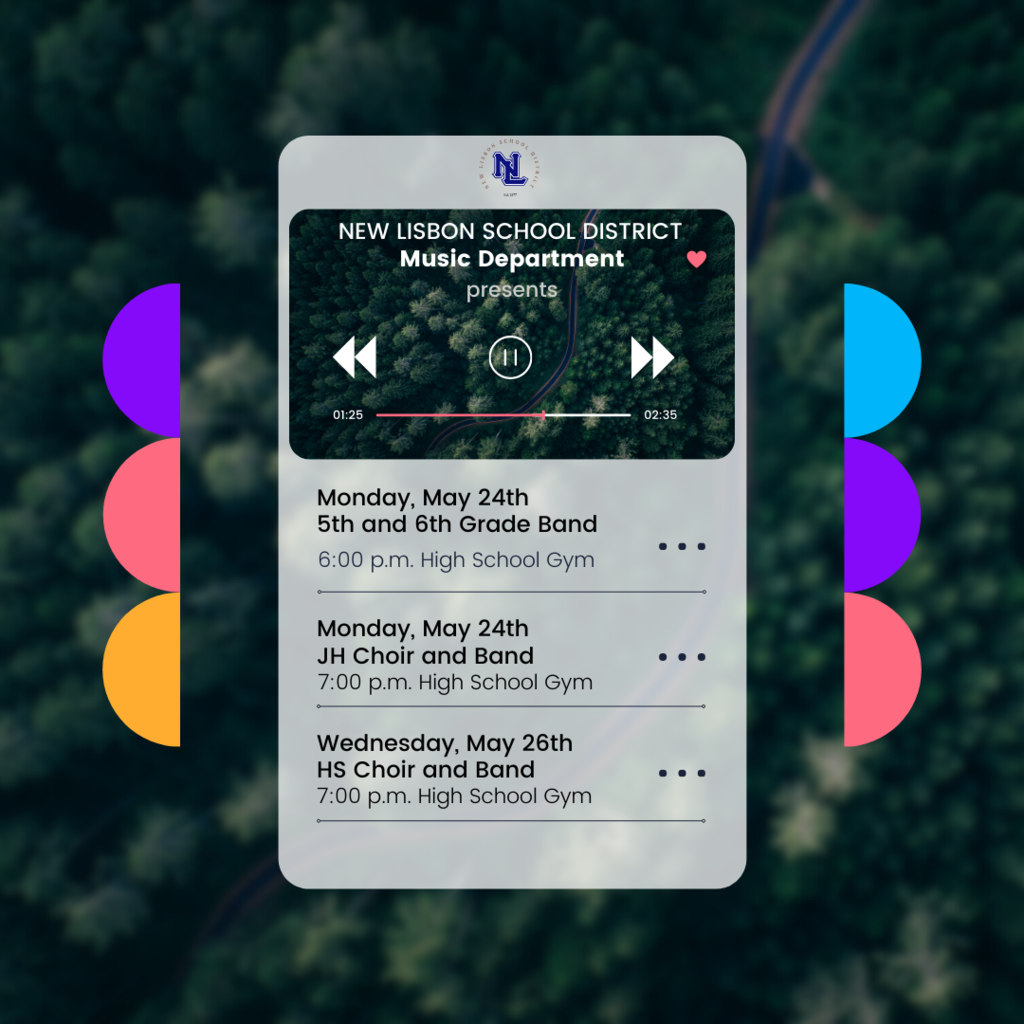 Unfortunately ALL OUTSIDE EVENTS for Spirit Week are cancelled today due to potential weather. Tonight's event at the athletic complex is also cancelled. This afternoon's events will be moved indoors. Thank you for your understanding.

The Rockets sweep the double header at Necedah! They win Game 1 by a score of 8-1. Jon Olson gets the win on the mound. Ashton Pfaff leads the way at the plate with two hits. The Rockets come from behind in the last inning of Game 2 to get the win 6-5. They score 3 runs on two outs in the final inning to send the game to extra innings. TJ Oens comes up clutch and delivers a 2 out single to drive in the winning run. Carson Friske, TJ Oens, and Colin Schroeder all had two hits for the Rockets in game 2. They will be in action Monday at home against Hillsboro. Coach Buss

Congratulations to the Class of 2021 Scholarship Winners! For a full text version, visit:
https://5il.co/sy7a
If you have any questions about picking up scholarship packets, please see Mr. Hansen.