The incredible Mackenzie Shankle has been chosen as NLHS December Student of the Month! Mr. Stamper writes, "Mackenzie is a selfless servant leader. She cares for others with empathy and kindness. Many students and staff have benefited from her thoughtful words and actions. New Lisbon School District is a better place because of her. She is kind-hearted and thoughtful. She always helps without being asked, and she always goes above and beyond the call of duty. She never seeks out attention for her efforts and is a class-act role model for our school. She is a wonderful example for her peers and even the teachers! She is extremely hard-working in all of her endeavors and is very kind. We are lucky to have her!"


Today we honor Martin Luther King, Jr.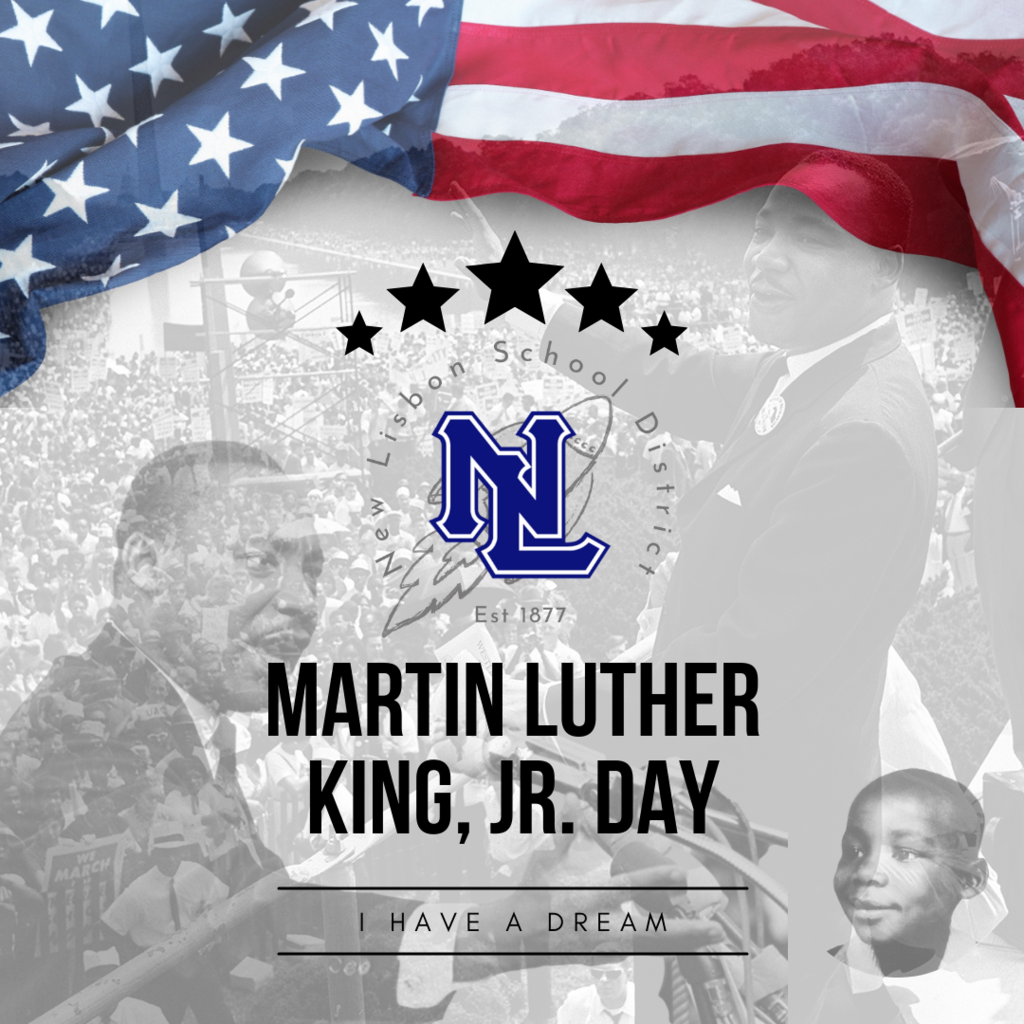 NEW LISBON SCHOOL BOARD ELECTION NEWS 🚀 [Juneau County Star Times 1-5-2022]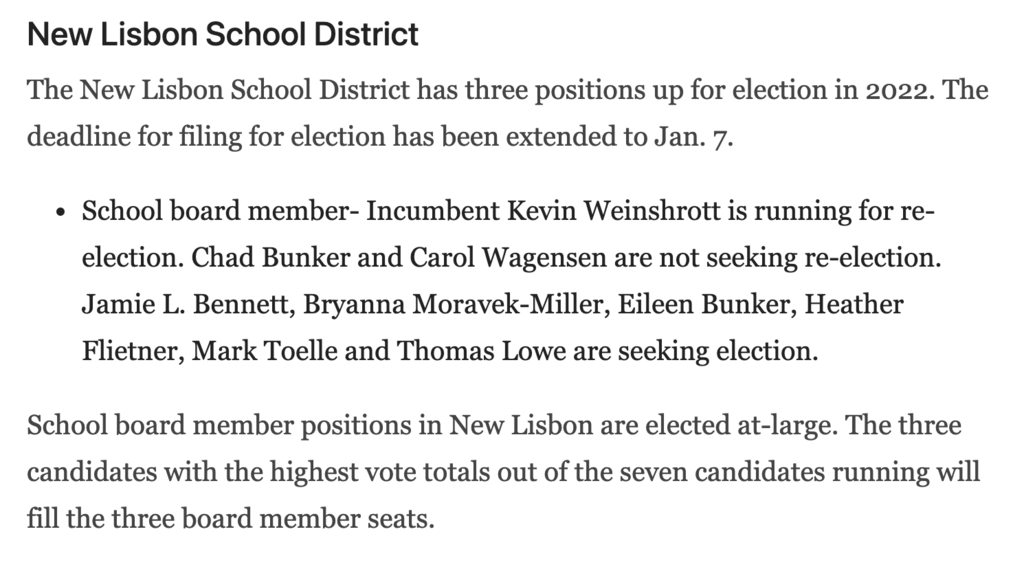 GREAT NEWS! Coach Arzt has scheduled the Junior High Sport Photos next Friday, January 21 at 3:50. Please remember your uniform, order form, and payment. Order Form:
https://5il.co/wiqg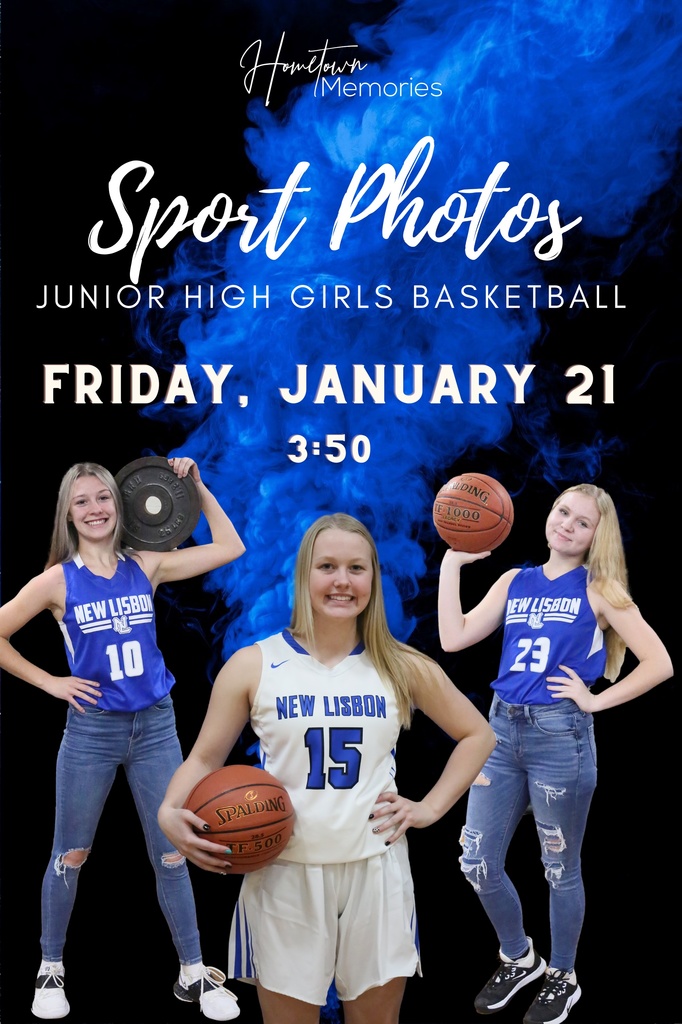 REMINDER: No school today - Friday, January 14.


ATTENTION ROCKET FANS: The JV Girls Basketball game for tonight has been canceled. The varsity will still be playing! 🚀

It's SENIOR NIGHT tonight! Congratulations to seniors Haili Roberts and Libby Rogers! 🏀 Come support the Lady Rockets 🚀 as they take the court against the Necedah Cardinals! Game times 5:45 and 7:00. LIVE STREAM:
https://justagamelive.com/clients/new-lisbon-schools

WRESTLERS SHAVE HEADS TO SUPPORT COACH SIMMONS FAMILY MEMBER BATTLING CANCER The Simmons Family would like to thank the student body, staff and community of New Lisbon Schools for their overwhelming show of support Tuesday night at the boys basketball game. Special thanks to the Battle Battalion and the wrestling team for setting it up. It is greatly appreciated and put a smile on Coach Simmons' face that has not been seen in awhile. Thank you! The Simmons Family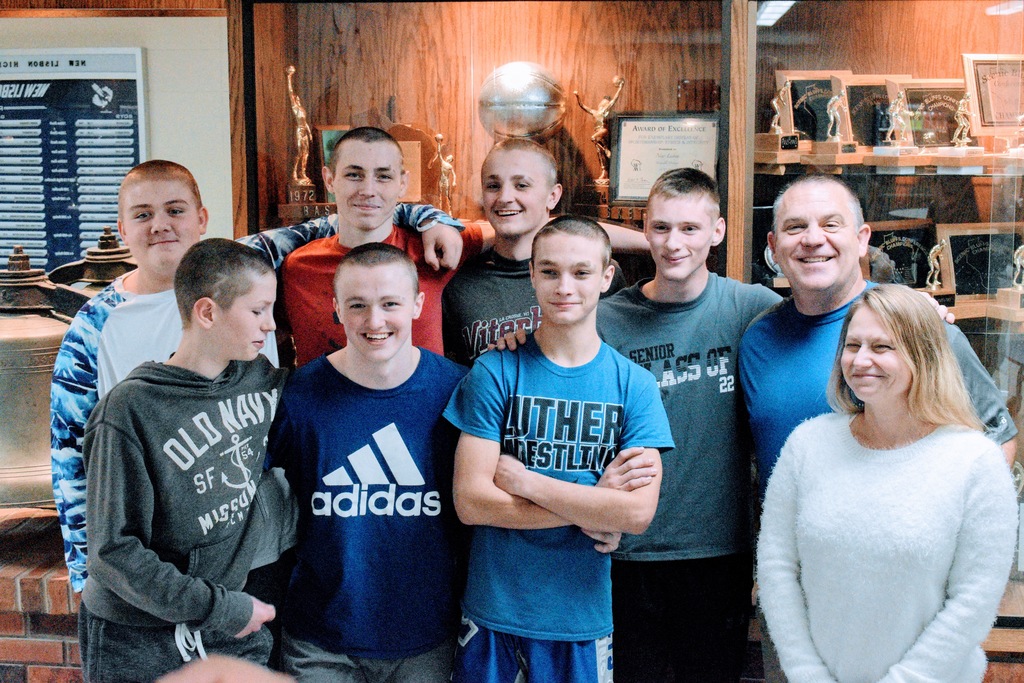 A MESSAGE FROM MRS. PREUSS - Just a friendly reminder to please keep your child home while waiting for COVID test results. Your health is our priority and the wellness of all of our staff and students. 🚀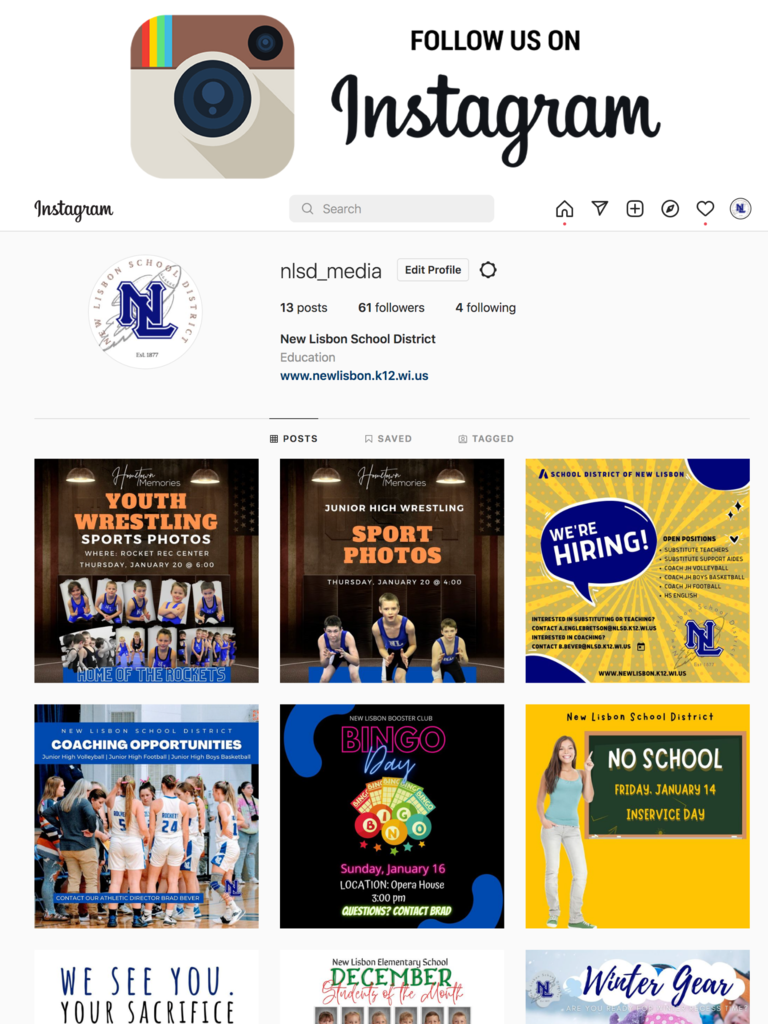 GREAT NEWS! Coach Connor has scheduled 🤼Youth Wrestling Sport Photos 🤼 for next Thursday, January 20 at 6:00! Photos will take place at the Rocket Rec Center. Please remember your singlet, order form, and payment. Order Form:
https://5il.co/wiqg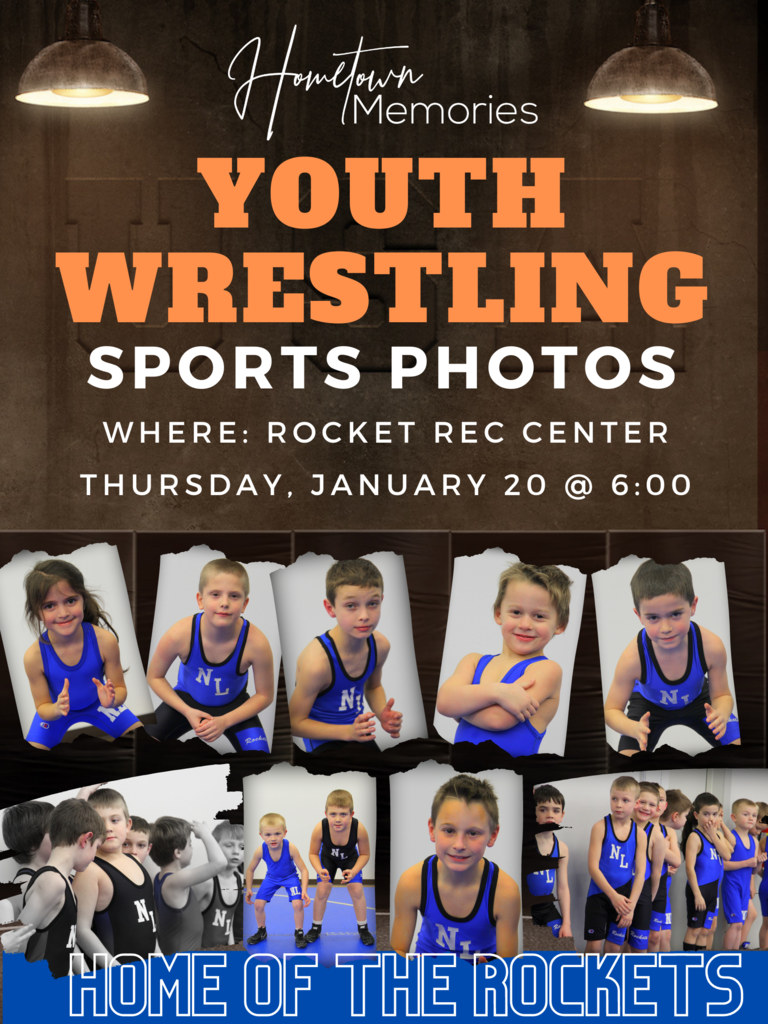 GOOD NEWS! Coach Connor has schedule 🤼Junior High Wrestling 🤼 Sport Photos 📷 for next Thursday, January 20! Athletes need to remember their uniform, payment, and order form at the time of the photo shoot. 🚀 Order form:
https://5il.co/wiqg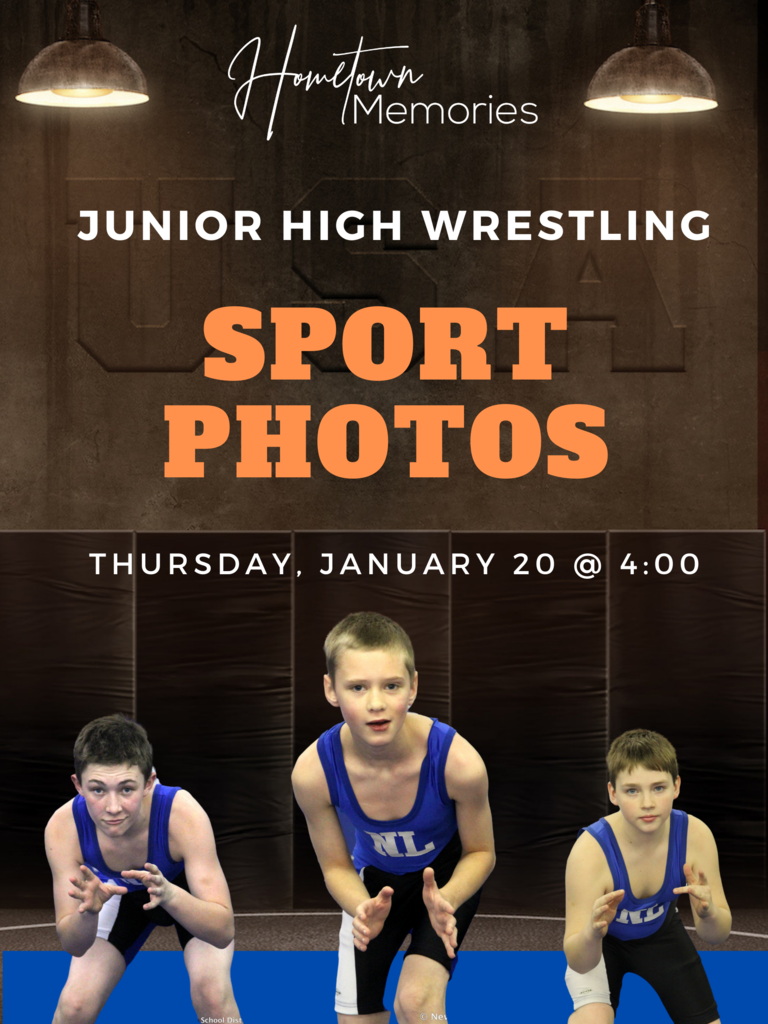 We're hiring! Join our school family! 🚀 #equalemployeropportunity #nlrockets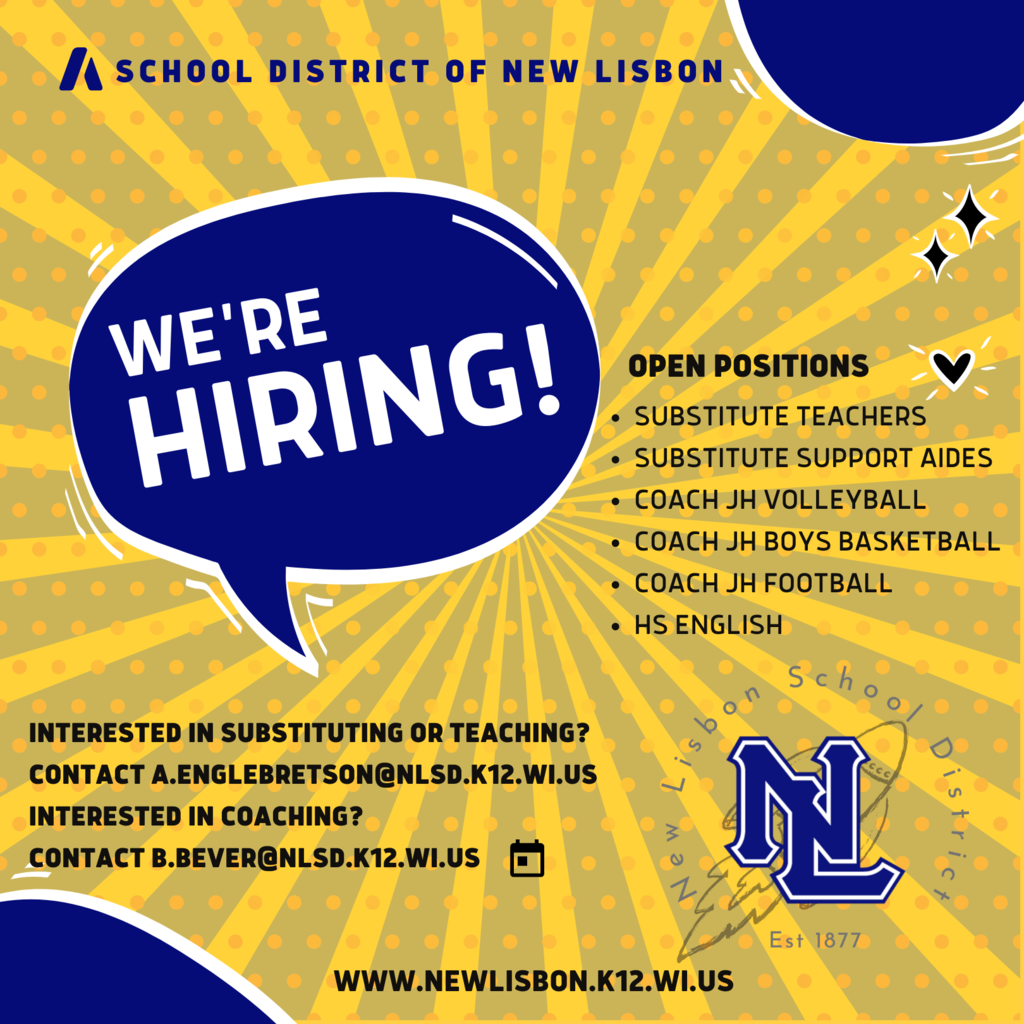 Seeking coaches for Junior High - volleyball, football, and 7th grade boys basketball - for the 2022-2023 school year. Please contact Brad Bever if interested.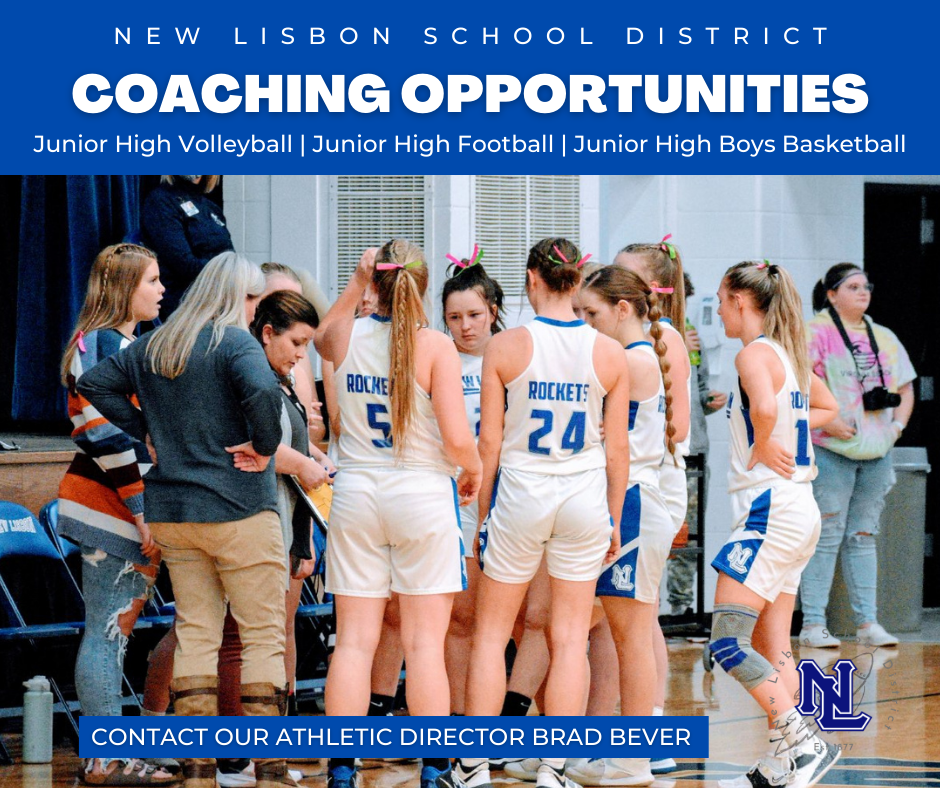 REMINDER: There is NO SCHOOL for students on Friday, January 14. First semester ends on Thursday, January 13. Staff will be having an Inservice Day on Friday.


The School District of New Lisbon would like to thank the NLPD 👮‍♀️👮‍♂️ for all they do for our community and school district. We see you. Your sacrifice is not unnoticed. You are very appreciated. 🚀