ATTENTION ATHLETES/PARENTS: The Fall Sports Banquet will be held Monday, November 1 at 6:00 p.m. Sandwiches and drinks will be provided. Bring plates and silverware. Awards will be presented after the meal. Football - hot dish Volleyball - dessert Cross Country - chips or salad Coach Bever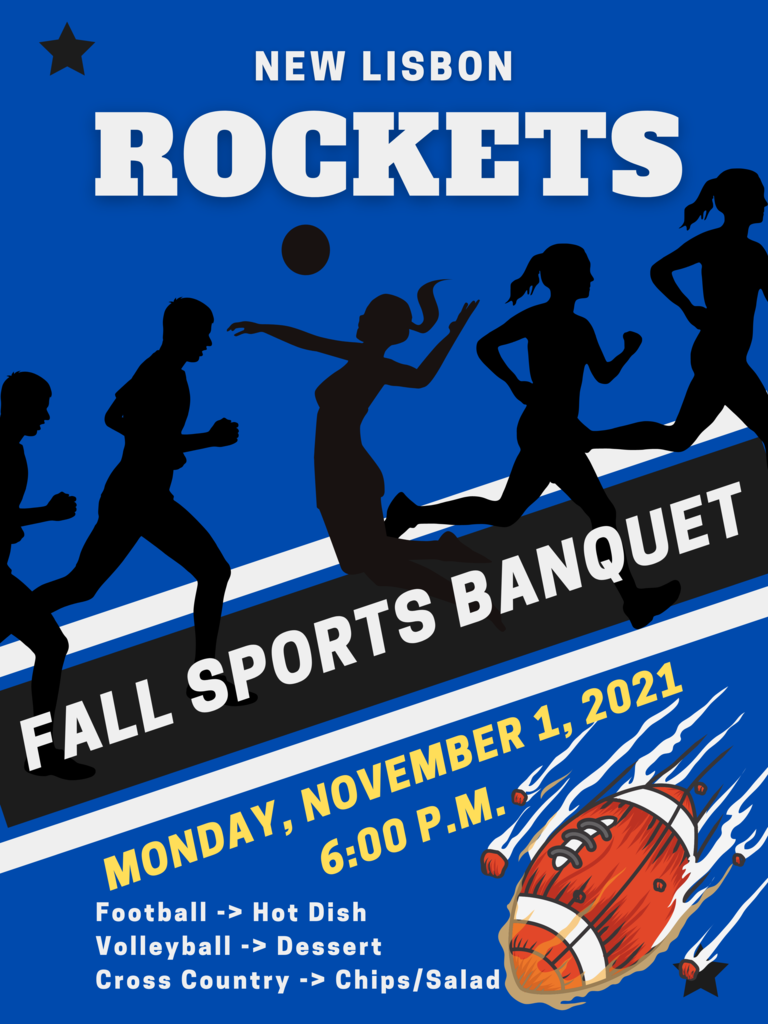 It's that time of the year again! Nominate your selection for NLHS Distinguished Alumni Award. 🚀 The Distinguished Alumni Award provides an opportunity for the School District of New Lisbon to recognize alumni for their achievements and accomplishments beyond graduation. Nominees must meet the following criteria: • A graduate of New Lisbon High School • At least 10 years have passed since the nominee graduated from New Lisbon High School. • Made a significant achievement in her or his career, and/ or noteworthy contributions to society on a local, regional, national, or international level. The Distinguished Alumni Award was established to honor the accomplishments of New Lisbon High School graduates who have distinguished themselves as role models, individuals who have excelled in their professions, or who have made significant contributions to their communities on a local, regional, national, or international level. Nomination Form:
https://docs.google.com/.../1FAIpQLSddtMXNEDCKjD.../viewform
Past Award Winner: 2021 Linda Balgord (Class of 1978)
https://www.newlisbon.k12.wi.us/page/award-recipients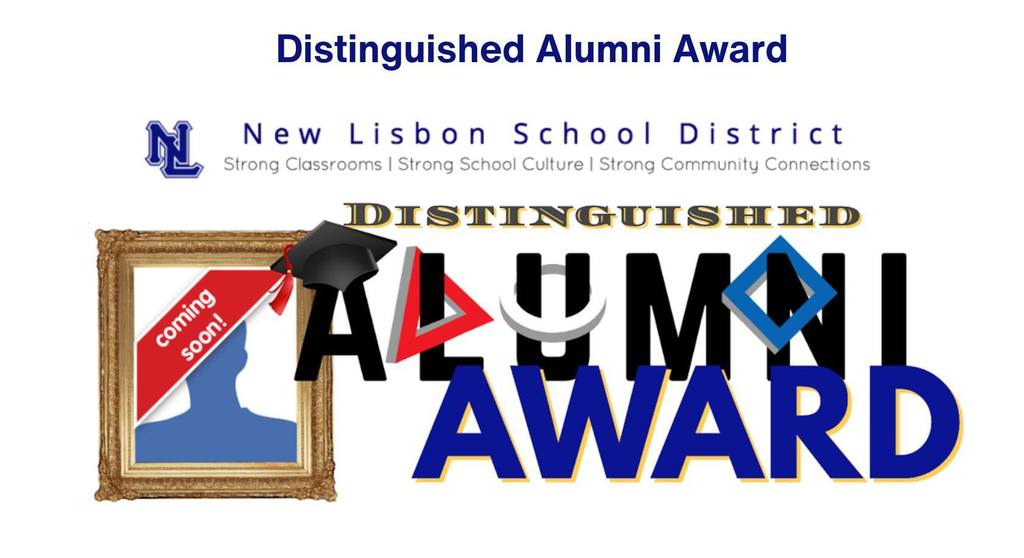 Mr. Stamper's Quote of the Day: "Associate yourself with people of good quality, for it is better to be alone than in bad company." ~Booker T. Washington 🚀

On Unity Day people come together — in schools, communities and online —to send one large ORANGE message of support, hope and unity to show that we are united as one team to share kindness, promote acceptance, and encourage inclusion. #UnityDay2021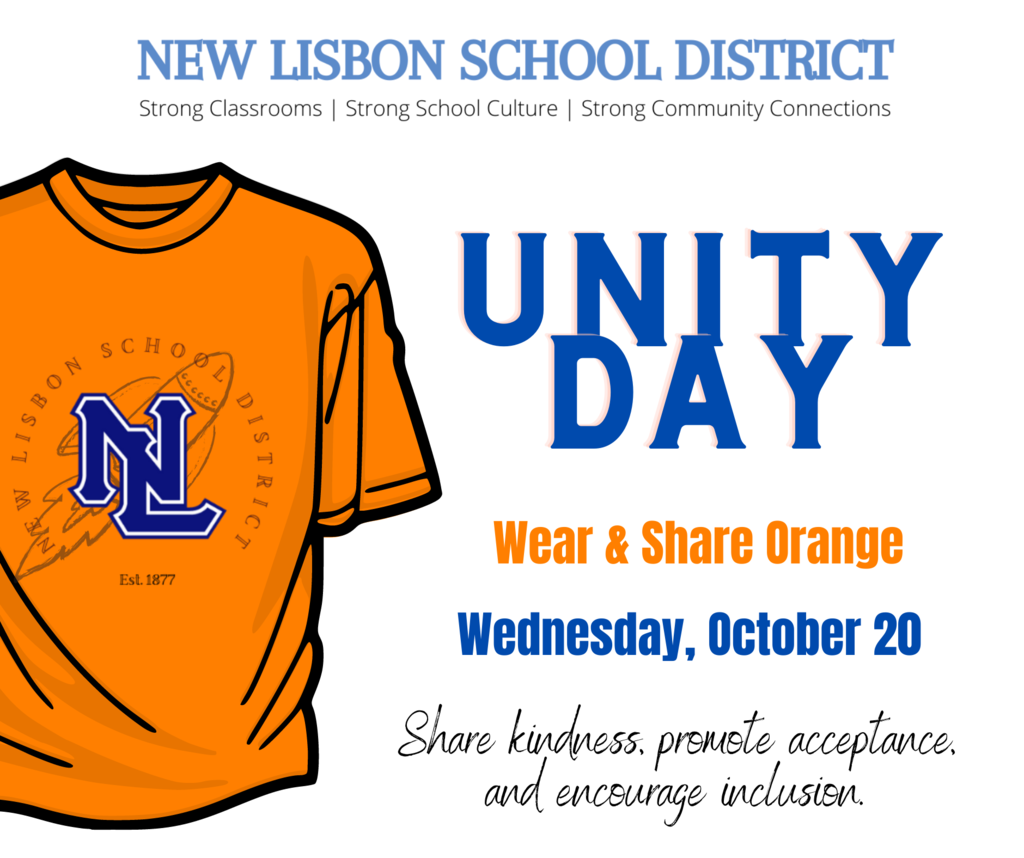 🏈ATTENTION JUNIOR HIGH FOOTBALL PARENTS/PLAYERS JHFB equipment turn-in is tomorrow - Wednesday, October 19 - after school by the equipment shed. ALL EQUIPMENT MUST BE WASHED. If you have any questions, please contact Coach Pfaff. 🚀

ATTENTION COMMUNITY who ordered Green & Gold products. Delivery will be delayed due to widespread pandemic shipping issues. A new delivery date will be announced as soon as it is known. Originally items were to be delivered October 25. This has been pushed back.

Any students 12 or older who would like to receive their tDAP vaccine boosters please contact our school nurse, Mrs. Preuss at 562-3700 ext 1105. tdap Vaccination Fact Sheet:
https://5il.co/10lyk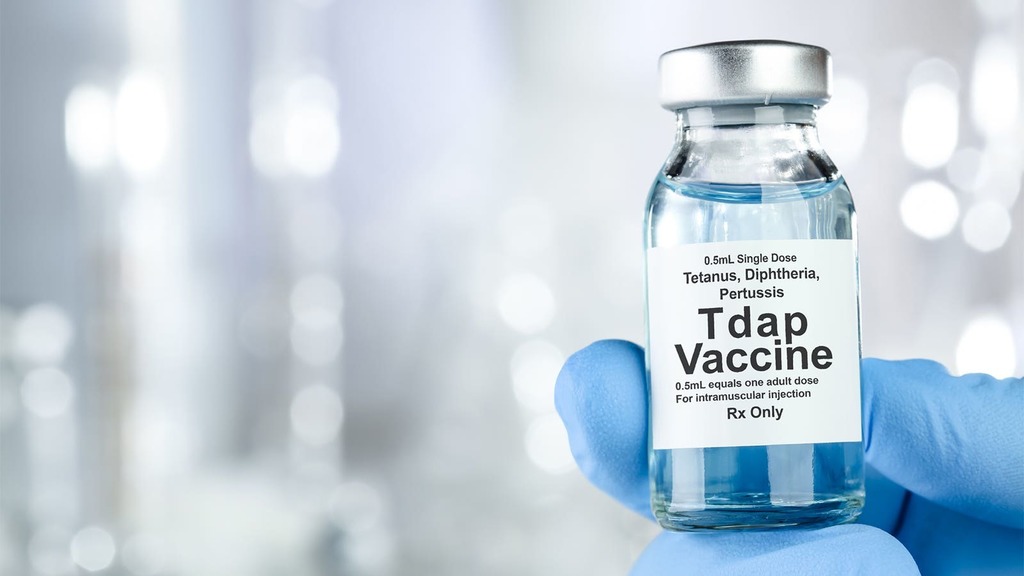 Dinner Theatre reservations for Peter Pan MUST be made by Saturday, October 30. Please fill out order form (
https://5il.co/10ipm
) and submit with your payment in an envelope to Mrs. Rood. Questions? Call 562-3700 ext. 1345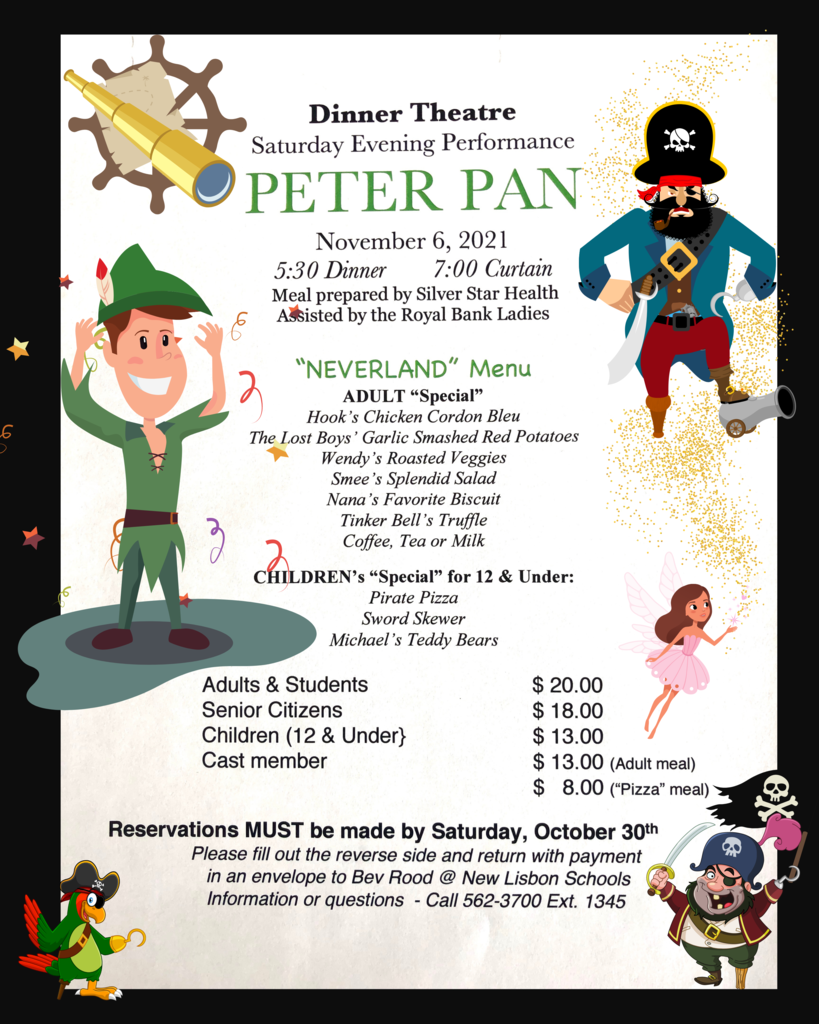 The MUSICAL is BACK! Mark your calendars for the LONG awaited 🧚‍♂️ PETER PAN 🧚‍♂️ MUSICAL postponed since March 2020. The cast is back with some new faces ready to go. Opening Night will be Friday, November 5 at 7:00. A dinner theatre prepared by Silver Star Health and assisted by the Royal Bank ladies will be Saturday, November 6 at 5:30 with the show at 7:00 p.m. Sunday will be our traditional matinee at 2:00 p.m. We can't wait! 🚀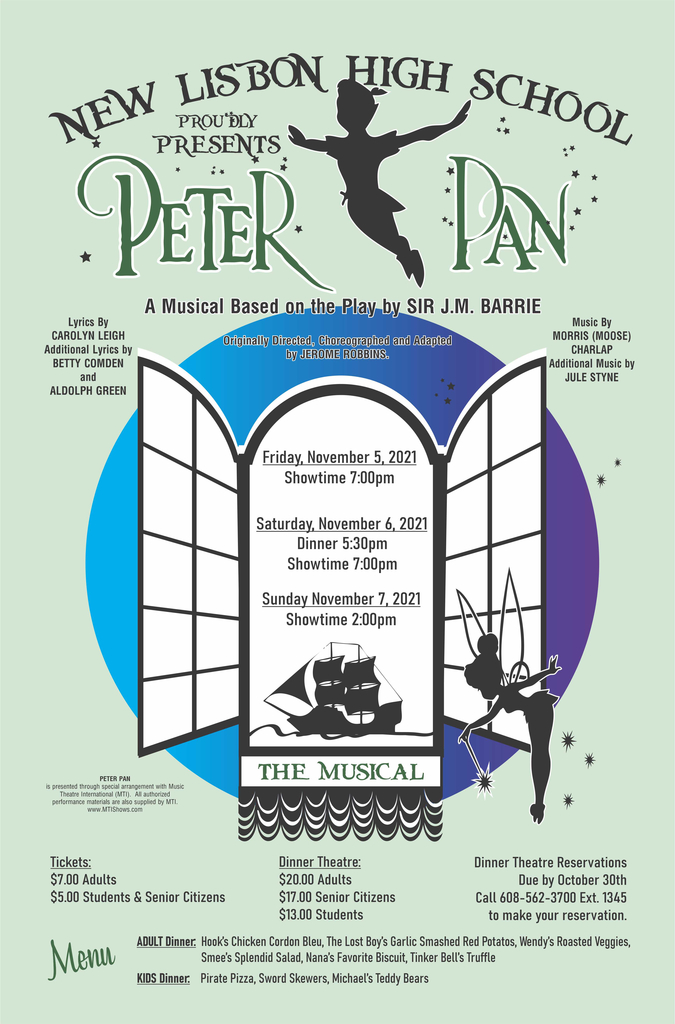 Congratulations to our Special Education Director, Ashley Baker, on her completion of the 26.2 mile Chicago Marathon on Sunday, October 10, 2021! It takes grit and determination to set this goal. Way to go, Mrs. Baker! 🚀 #chicagomarathon2021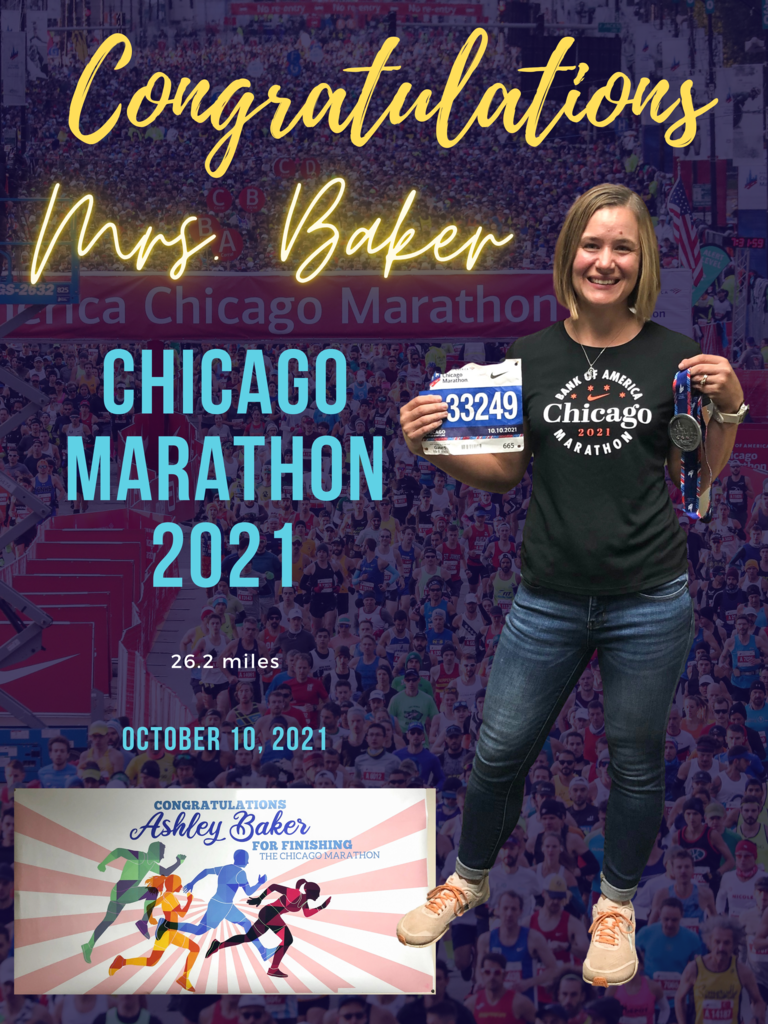 CONGRATULATIONS to the NLHS Students of the Month! Freshman JOSYE KELTNER is a wonderful student to have in class. She is bubbly, friendly, and a joy to have around. She is kind to her classmates and does an exemplary job on her course work. Keep up the great work and the wonderful person you are. Sophomore DOMONIK QUARNE is consistently inquisitive, diligent, and respectful. Every day he works hard to be the best student he can be. Junior NATASHA REYNOLDS is hard-working, dedicated, always positive, involved in many school activities, always respectful, positive, willing to do extra, and willing to take chances. Senior SABRINA WOLF is ambitious, kind-hearted, helpful, and encourages peers to join in organizations. Helps with events, hard-worker at school and on her job, dedicated which she proved when she was out for medical reasons, and very positive. Congratulations to our September Students of the Month, Josye Keltner, Domonik Quarne, Natasha Reynolds, and Sabrina Wolf! Mr. Stamper, JH/HS Principal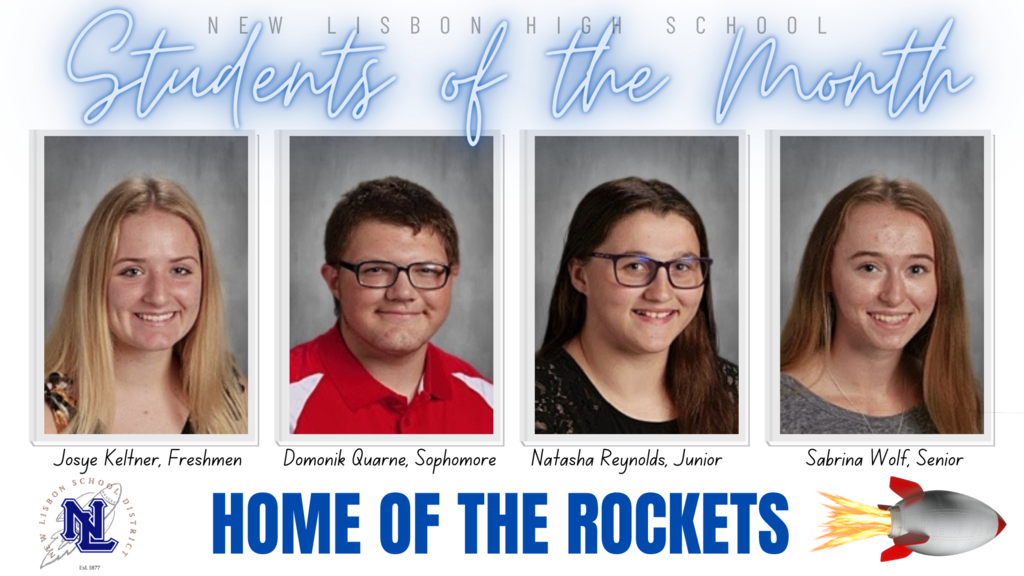 🍎 National School Lunch Week (NSLW) 🍎 was established in 1962 by Congress and President John F. Kennedy. It's an annual observance that promotes the value of a healthy, school lunch for students in K-12 schools. 🚀 Coloring Pages:
https://5il.co/10h4r
Activity Sheets:
https://5il.co/10h4q

#schoollunchweek Our food service department is best in class. Thank you for all you do for us to keep our bodies healthy and strong! 🚀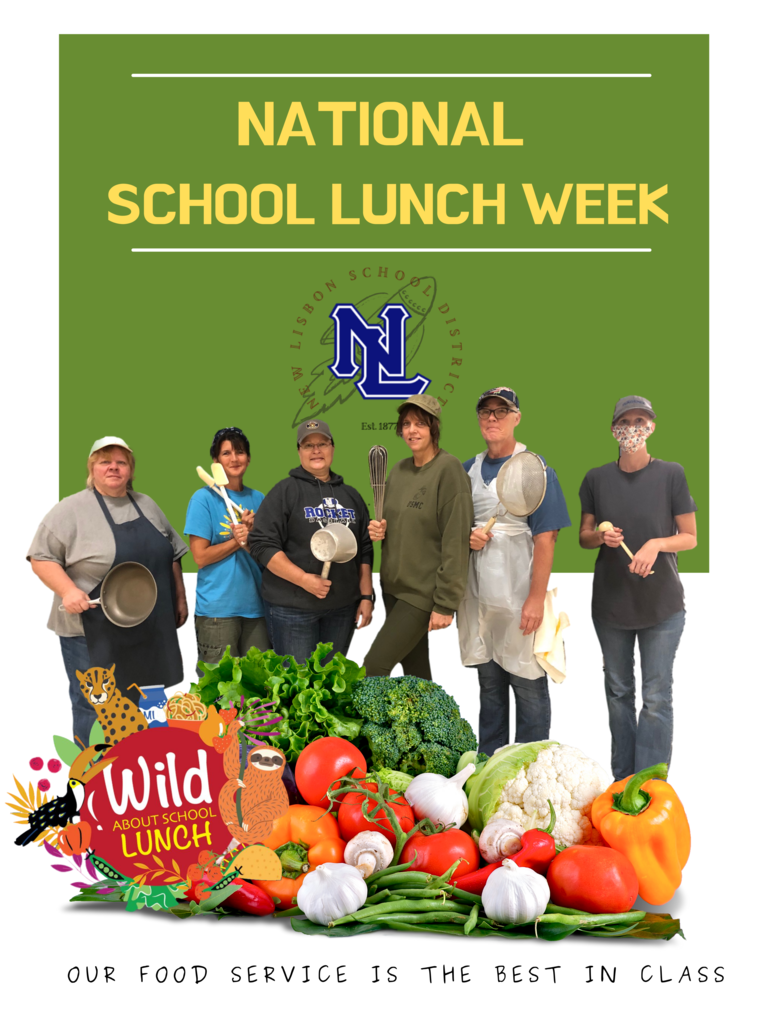 The 4k field trip today has been cancelled due to weather and will be rescheduled at a later date. If you have questions, please contact your child's teacher.

Miss Jellybean had a 👑Fairytale Trivia Contest👑 for her 4k classes this week and Finley Dorn answered the most questions correctly! The students beat Miss Jellybean in a heated contest 11-2.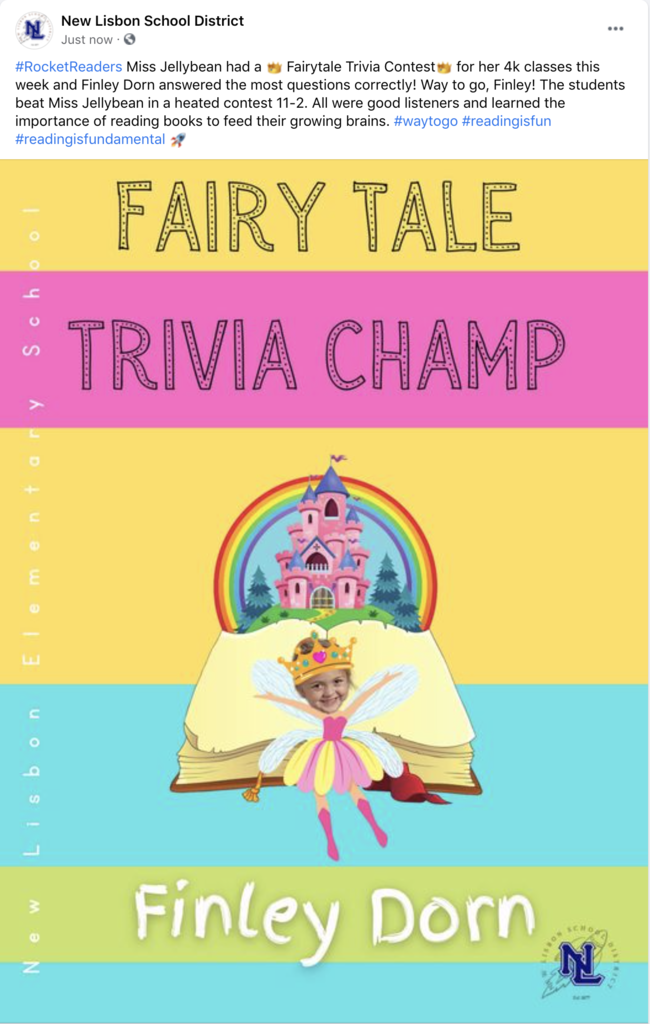 SEPTEMBER ATHLETES OF THE MONTH Congratulations to these outstanding athletes for their selection for the month of September: Libby Rogers (Volleyball); Mason Baldwin (Football); and Devan Minard (Cross Country)