Mark your calendar, Rockets! The event will be held at St. Vincent de Paul in Mauston, and is for any student. Browse through a great selection of beautiful gowns in a lovely array of colors. They just might have the dress for you! 👗 Thank you, St. Vincent de Paul, for this wonderful event!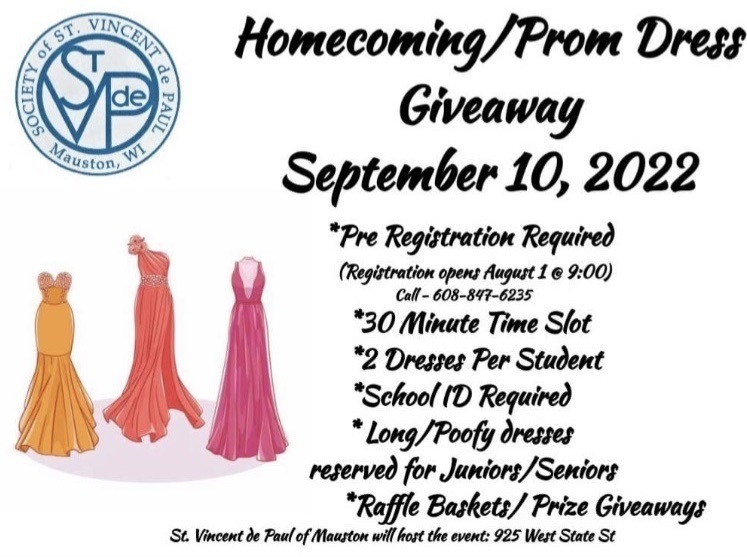 Our first project under this years referendum has been completed by Milis Flatwork out of Kaukauna, Wisconsin. The School District's parking lot now consists of 115,000 square feet of concrete pavement, which adds up to approximately 1,600 yards of concrete. This required 180 truck loads of ready mix from a local plant. The project was completed in roughly 2.5 weeks time. Concrete will provide many long term benefits that the district is sure to enjoy for a long time.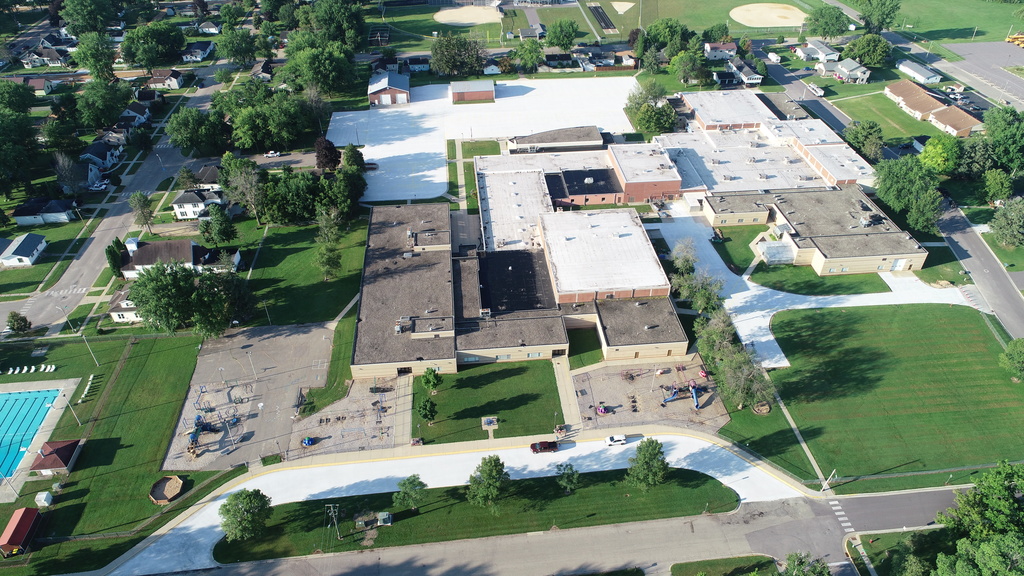 Athletic Department Announcement: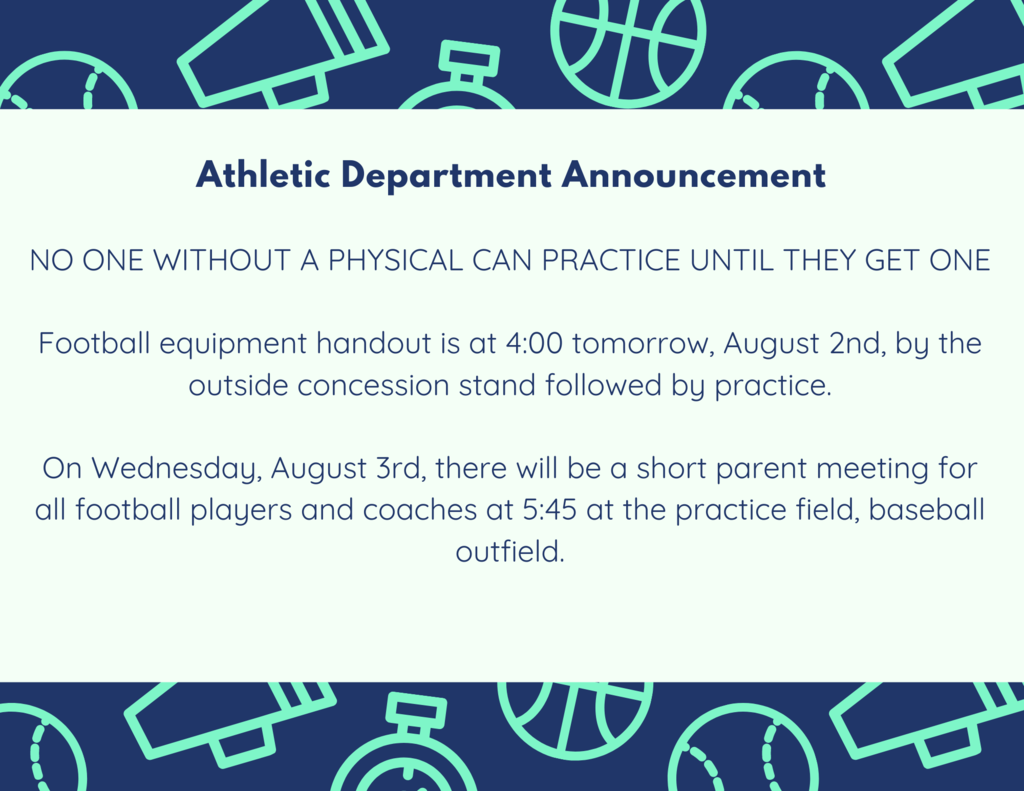 Athletes and Parents: Make sure all athletes have physicals taken care of as well as online paperwork. High School Football: Starts August 2nd - equipment handout at 4:00 followed by practice until 6:00. Practices 4:00-6:00 High School Volleyball: Starts August 15. Practices 3:30 - 5:30 High School and MS Cross Country: Starts August 15. Practice starts at 3:30- meet by outside concession stand Jr High Football: Starts August 29th. Practices 3:30 - 5:30 Jr High Volleyball: Starts Sept 1. Practice begins at 3:30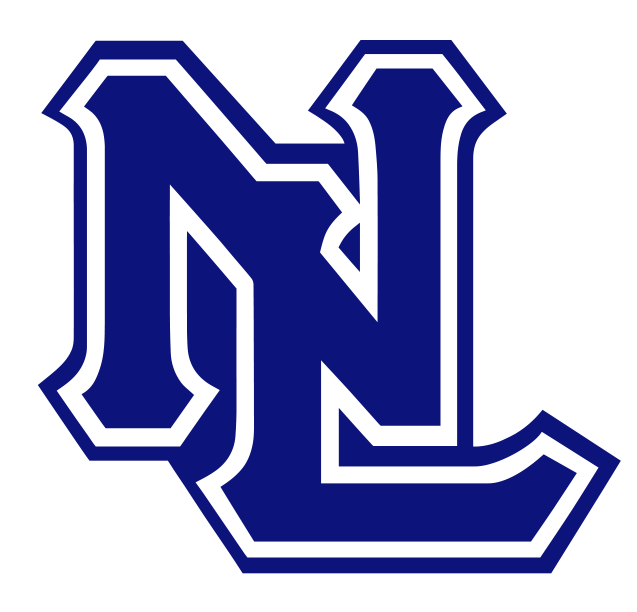 Mrs. Faber's Kids Craft Corner Summer School Class had a blast making crafts over the last two weeks. We made tic tac toe boards, lightning bugs, pool noodle monsters, tent string art, lava lamps, marshmallow shooters, painted with marshmallows, and painted camp fires by blowing through straws. A special thank you to Mrs. Bradley and Ms. Tina for their help!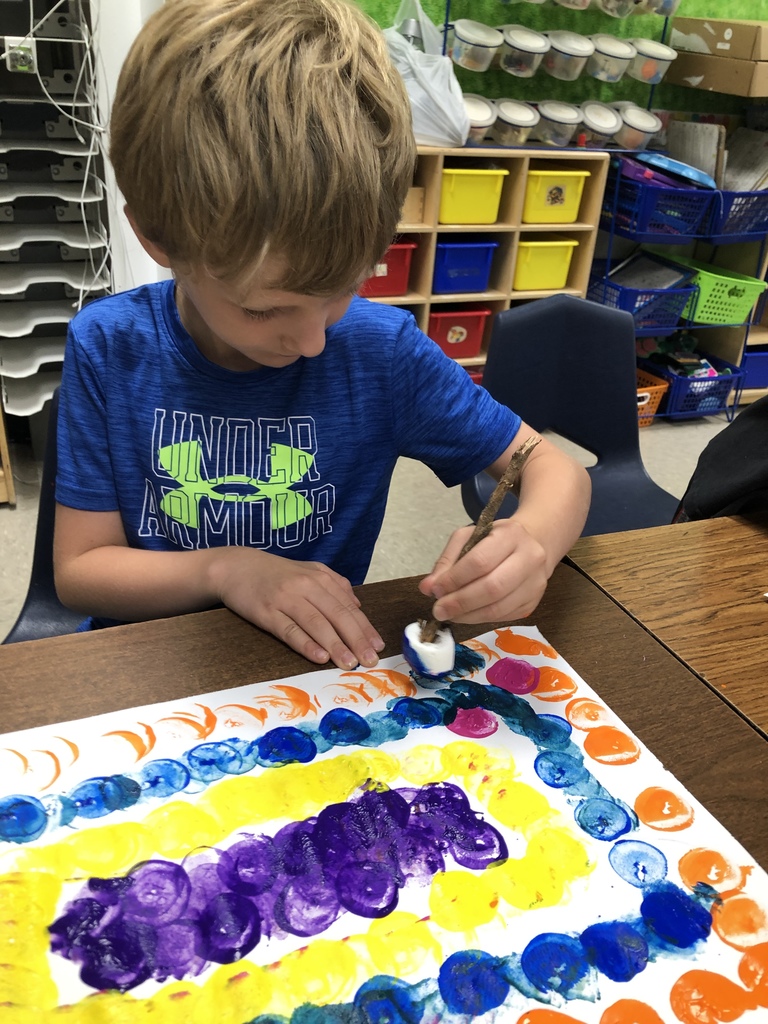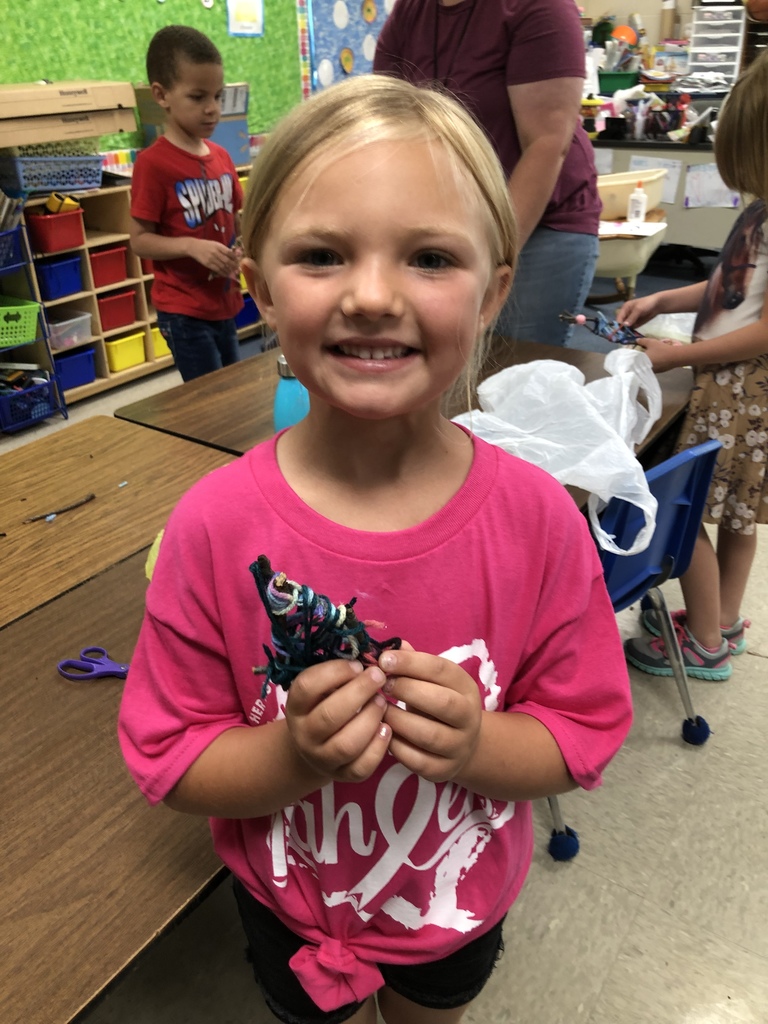 Mrs. Baker had the honor of presenting at the annual Wisconsin DARE Officer's Association Conference in Door County earlier this week. Mrs. Baker was invited by Officer Weinshrott to give a presentation on how to make DARE classes more accessible for students with disabilities. Mrs. Baker presented the same day as Officer Weinshrott was recognized as the DARE Officer of the Year!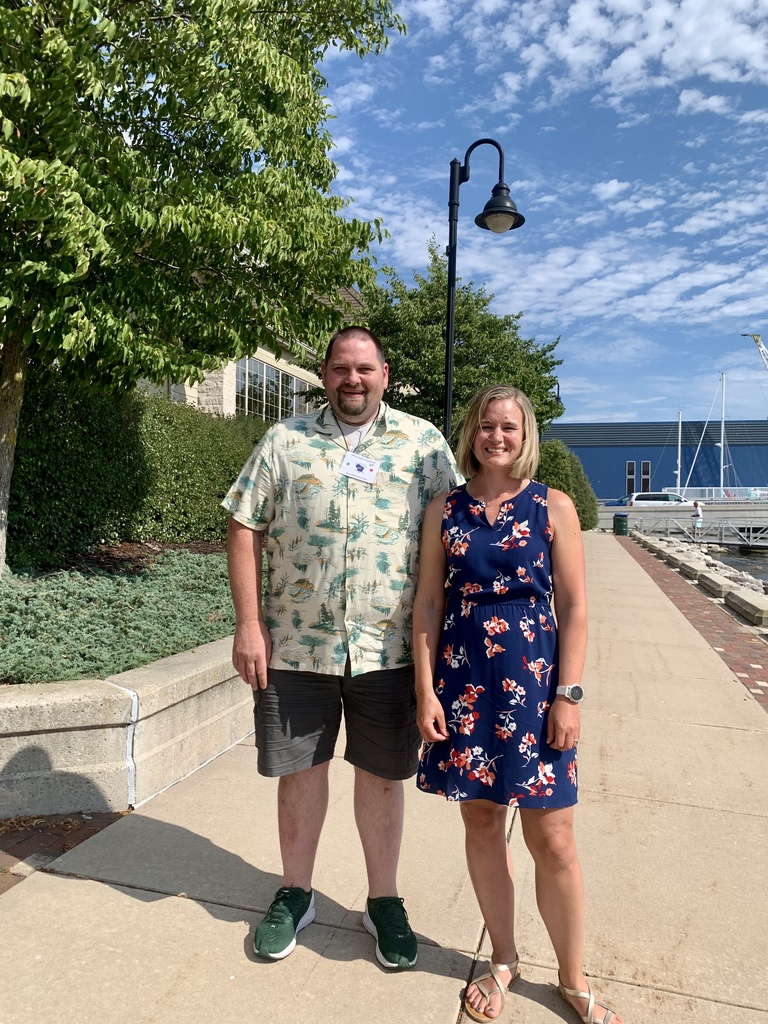 The boys basketball team will be selling sandwiches in the beer tent on Friday night and Saturday night during the bands at Wa Du Shuda Days. Come out and show your support!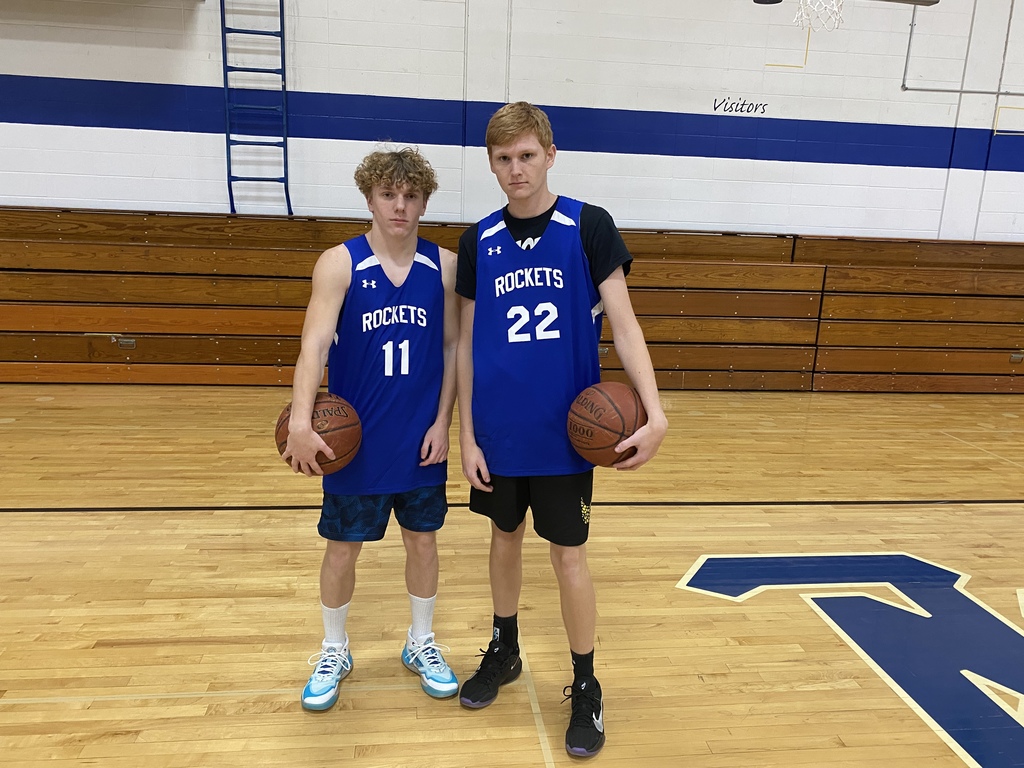 Parking Lot Resurfacing Update July 7, 2022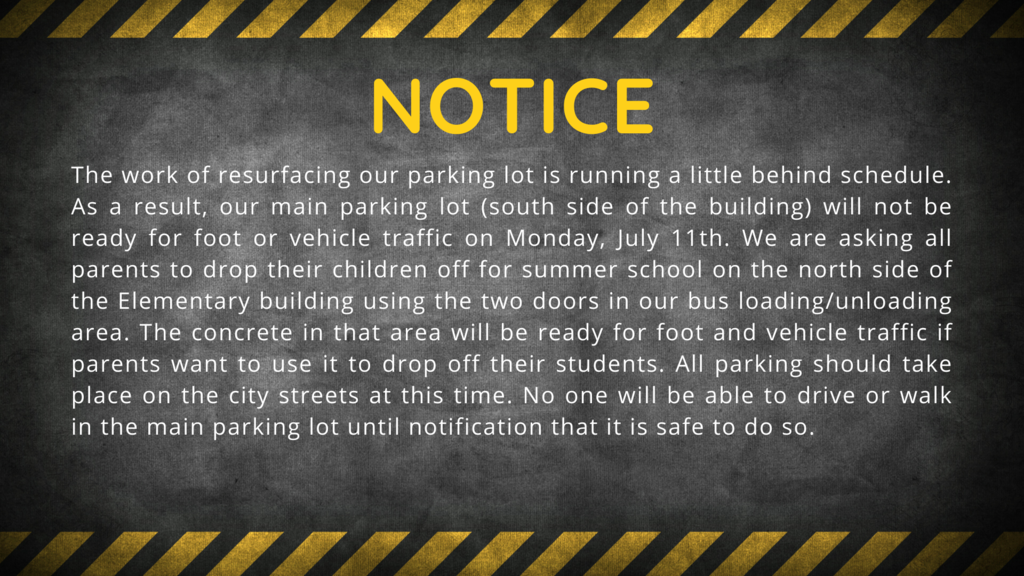 Beginning Monday, June 27th through Friday, July 8th, 2022, all NLSD parking Lots and the bus-drop/pick-up area off W. Park Street will be closed to all traffic. Please be aware that there will be large construction vehicles/equipment moving in and around this project during this time. Thank you for your understanding.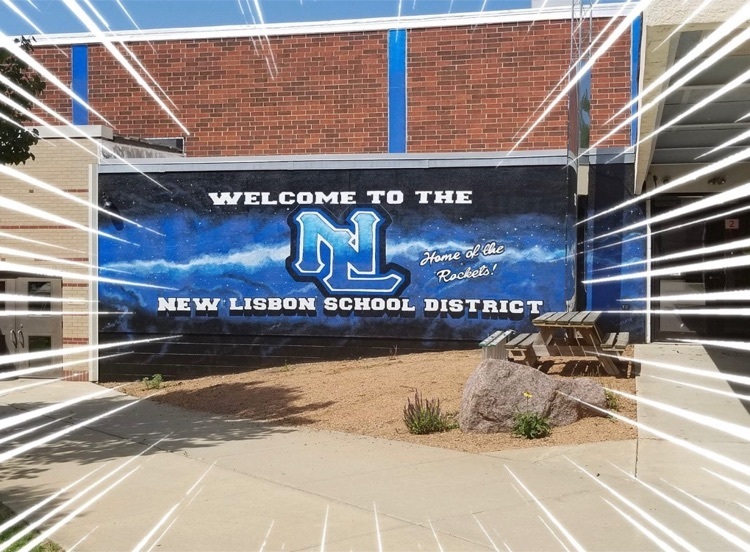 Officer Walker and Deputy Bader came to school on Wednesday and allowed our Alphabet Adventure class to meet Bongo and Timo! They are an amazing part of our community! We are so grateful for them and their time.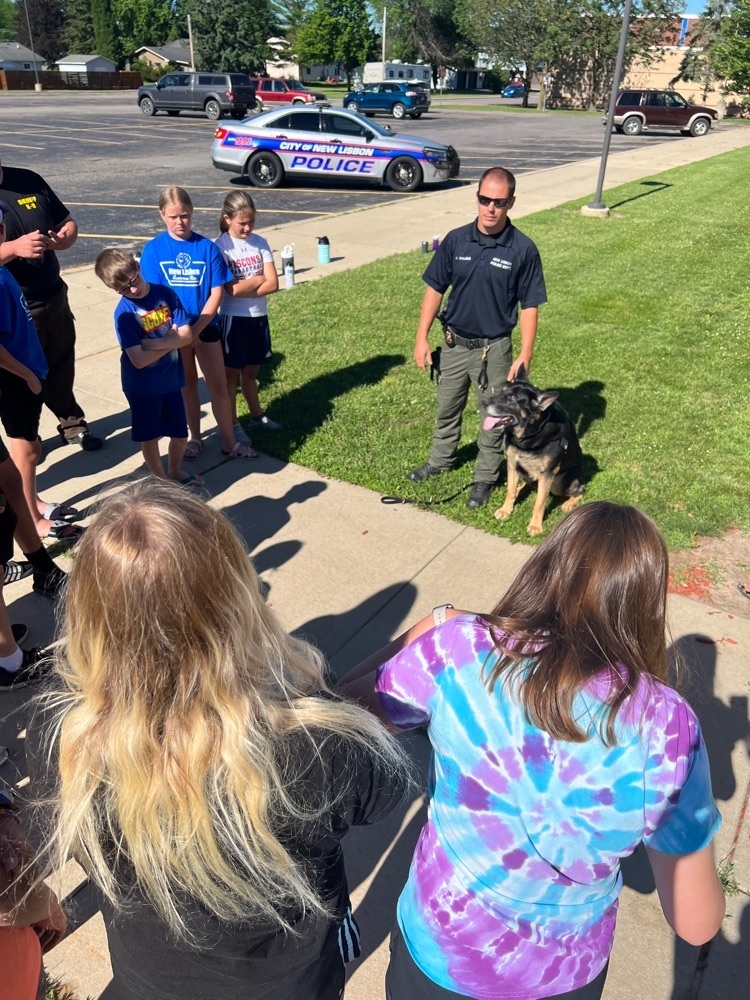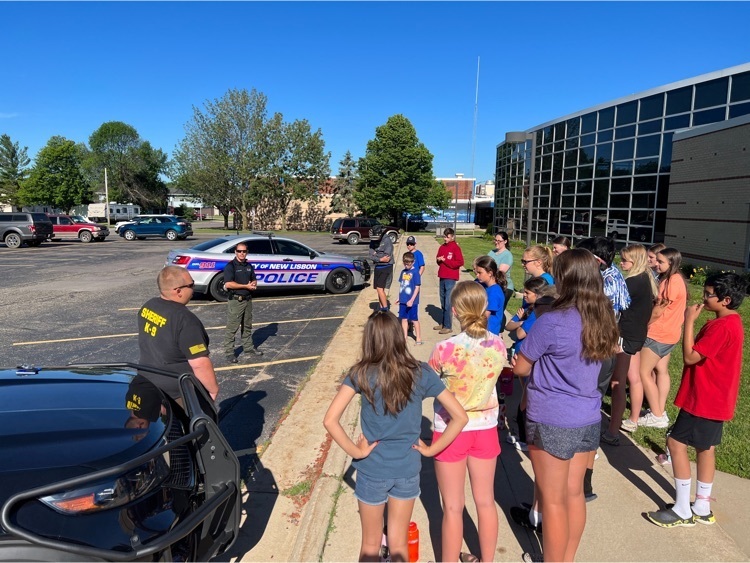 Summer school 4K class with Ms. Haschke is full of hands-on fun activities! We are learning so much! Meeting new friends is the best!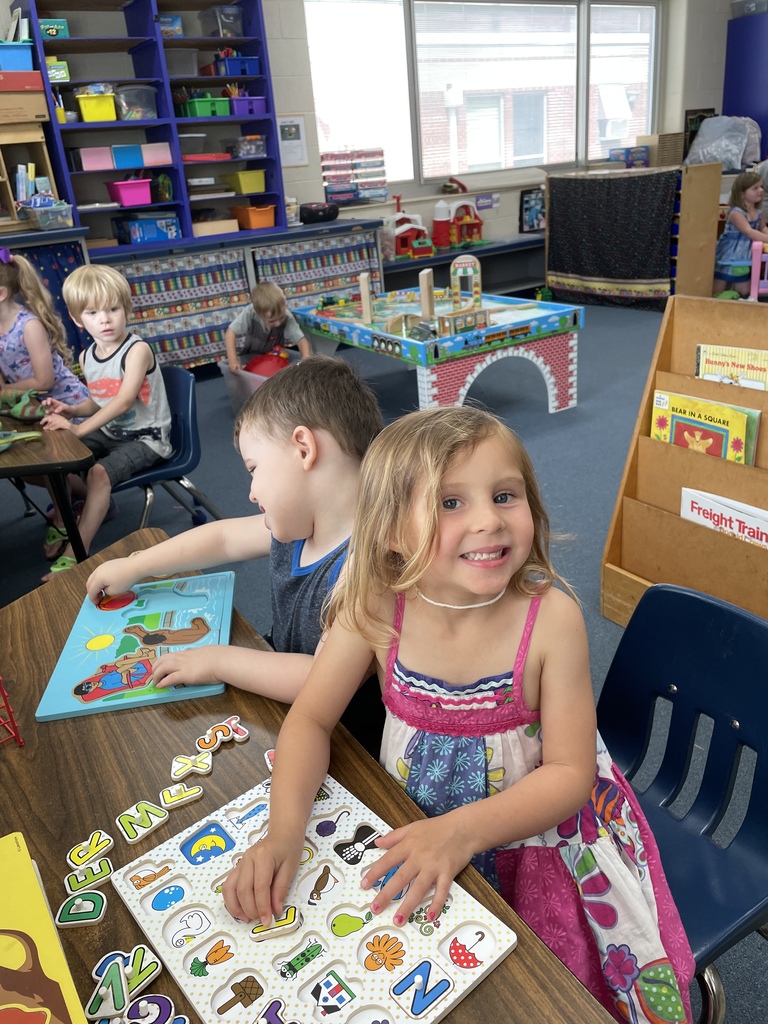 Our alphabet adventure class with Mrs. Berry took a walking field trip to see the New Lisbon Fire department - Nick Wyss gave a great tour of the trucks as well as the other equipment. We are so grateful for our amazing community! Thank you Nick Wyss for taking time out of your day to give us a tour!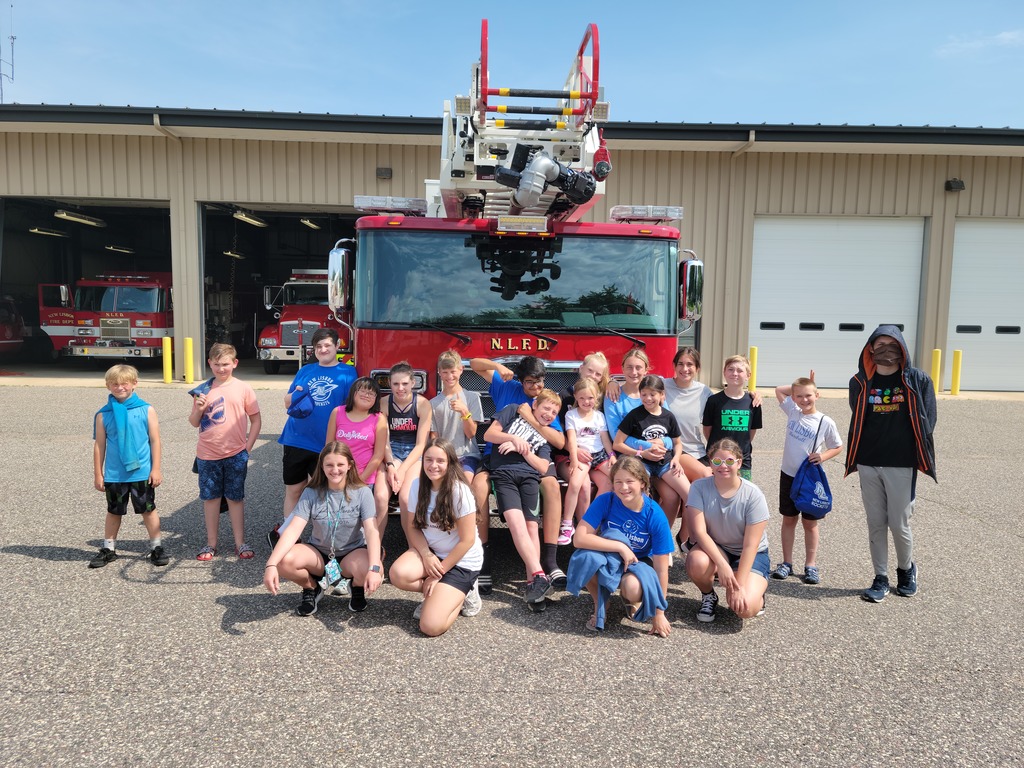 IMMEDIATE JOB OPENING ~ Full-Time Custodian. Duties include, but are not limited to: Daily (repetitive) cleaning, bending, lifting and light maintenance. This Full Time Custodial position has a starting salary that begins at $15.50/hour and includes a competitive benefit package. Hours for this position are 3:00 p.m. - 11:00 p.m. during the school year and flexible when school is not in session. You may pick up an application at the District Office or apply online at Indeed.com
https://www.newlisbon.k12.wi.us/page/employment

3rd-6th graders problem solving as a team in Advanced Games class with Mrs. Fleming & Mrs. Jensen!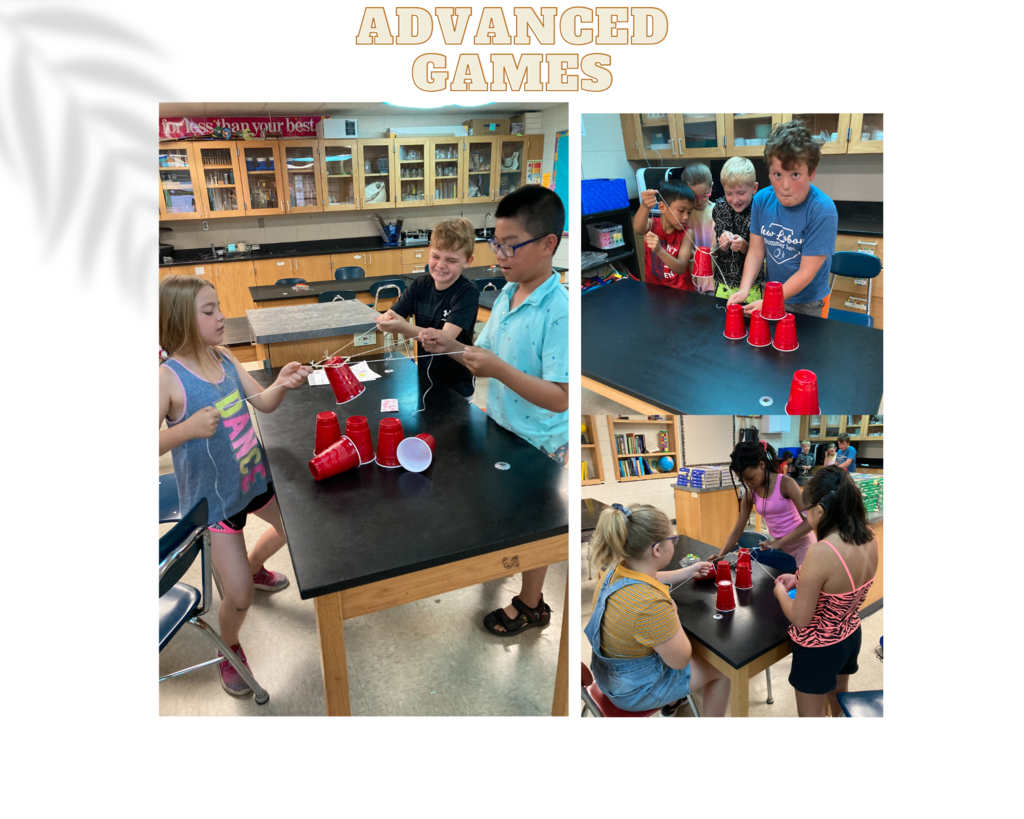 Please mark our NEW Facebook page ! We would like to welcome our new Public Communications Director, Charity Herman. She will be replacing Ms. Turner who is retiring after many years of service. Mrs. Herman will be managing all of our social media accounts, website, and app along with being our new Library Media Specialist. Mrs. Herman has created a new Facebook page that will bring a fresh perspective with new ideas. Our current page will be discontinued and removed shortly. Be sure to follow all of our new social media accounts when they are announced. Please bookmark and share this link with your family and friends:
https://www.facebook.com/New-Lisbon-School-District-102382875821634


Please mark our NEW Facebook page ! We would like to welcome our new Public Communications Director, Charity Herman. She will be replacing Ms. Turner who is retiring after many years of service. Mrs. Herman will be managing all of our social media accounts, website, and app along with being our new Library Media Specialist. Mrs. Herman has created a new Facebook page that will bring a fresh perspective with new ideas. Our current page will be discontinued and removed shortly. Be sure to follow all of our new social media accounts when they are announced. Please bookmark and share this link with your family and friends:
https://www.facebook.com/New-Lisbon-School-District-102382875821634