In honor of National Teach Ag Day on Thursday Sept 21, New Lisbon FFA members went to multiple elementary classrooms and read agricultural related children's books. National Teach Ag Day is a campaign to raise awareness of the need for Agricultural literacy, a need to recruit and retain agricultural educators and celebrate the positive contributions that agriculture teachers make in our schools and community. It is a project of the National Association of Agricultural Educators. #TeachAg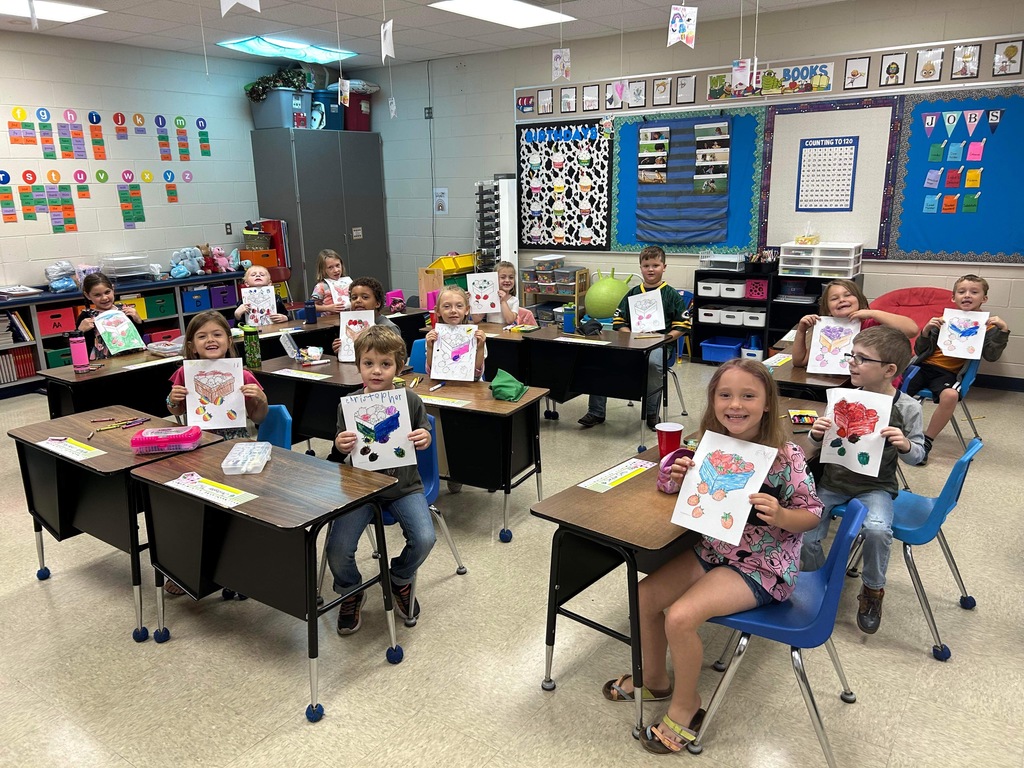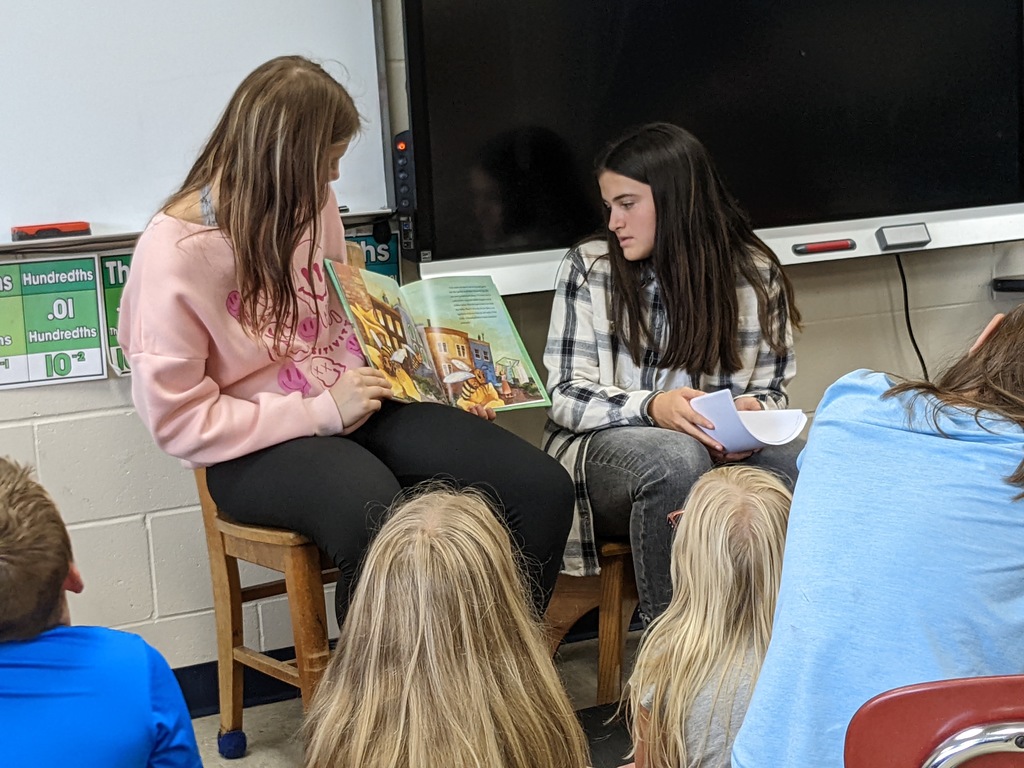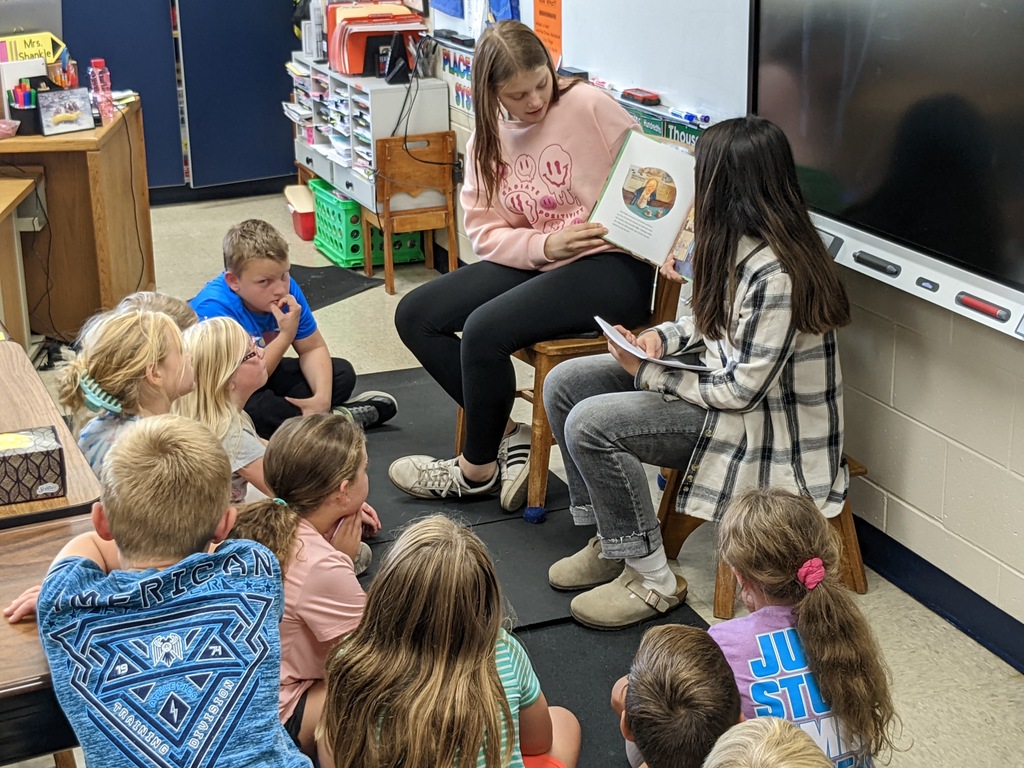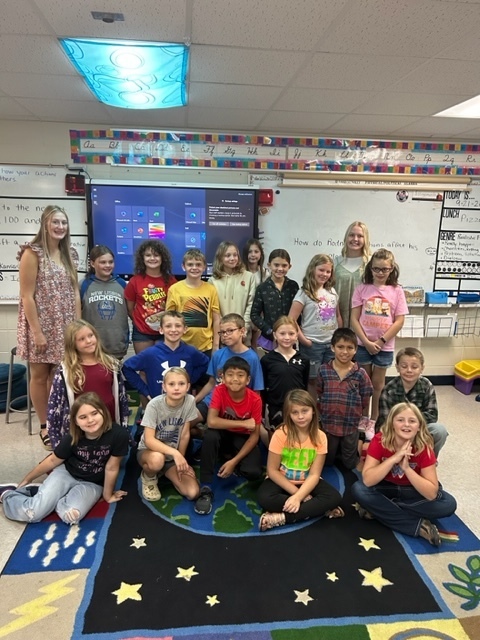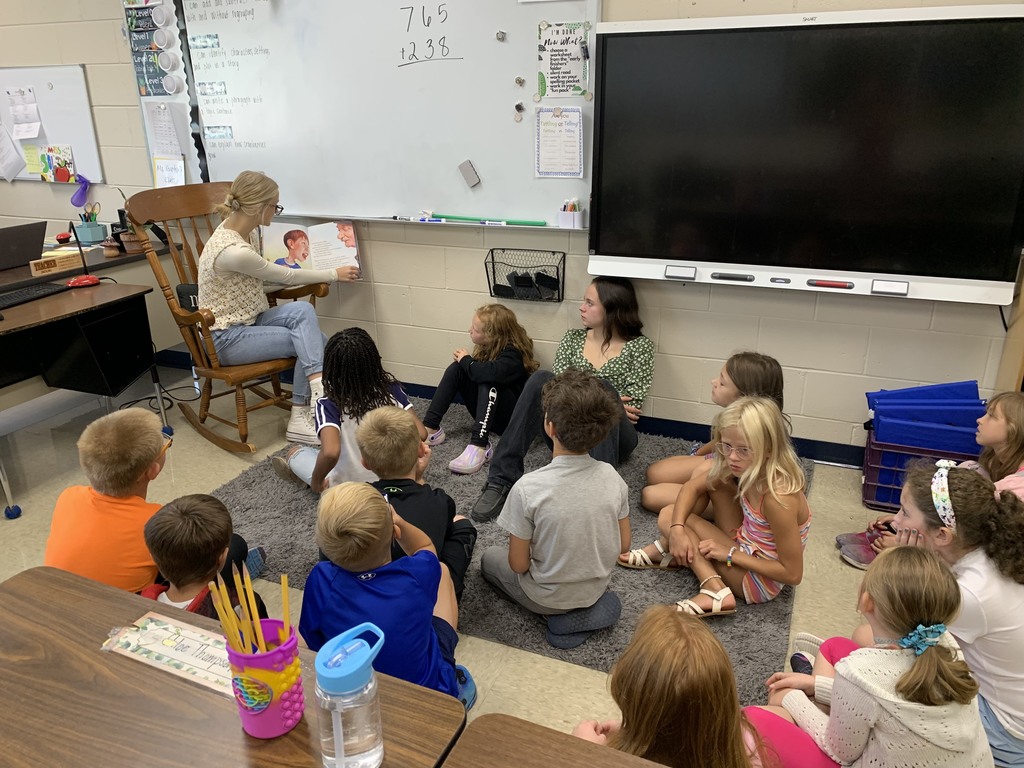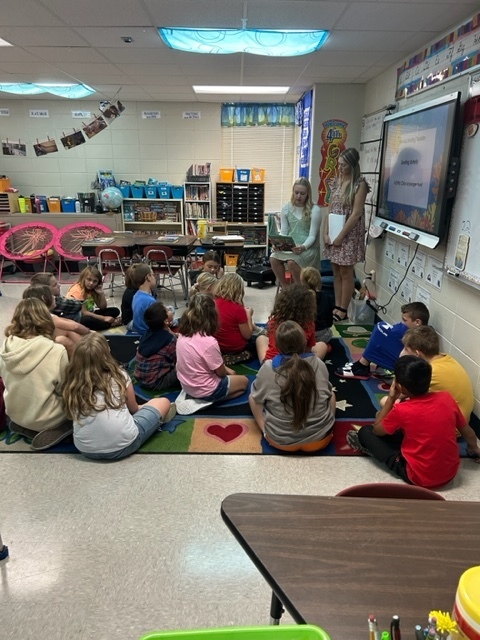 Monday's JV Football game has been changed from Royall to Hillsboro at 5:00 PM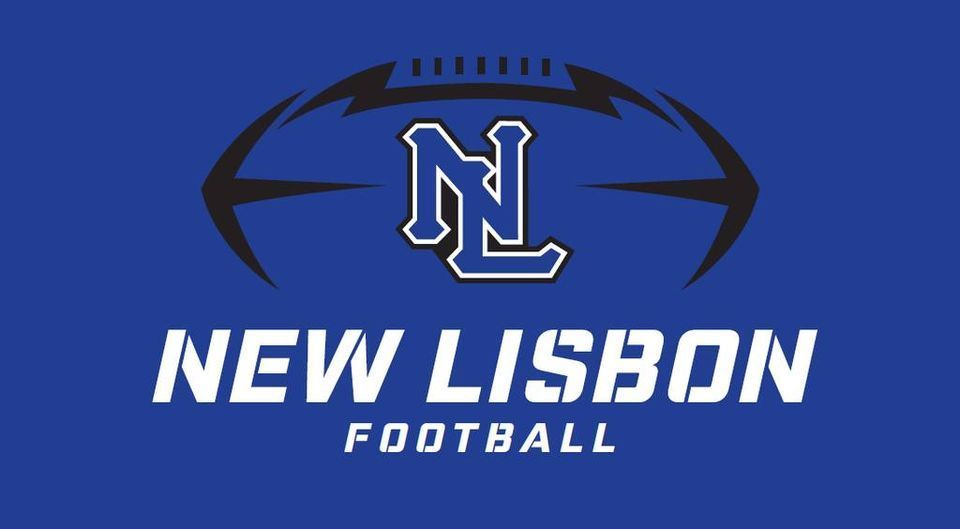 Cole Dahlke, Gavin Radek, and Cody Haschke from C&C Drilling came to visit New Lisbon Safety patrol students. C&C Drilling donated Stop signs to the Safety Patrol.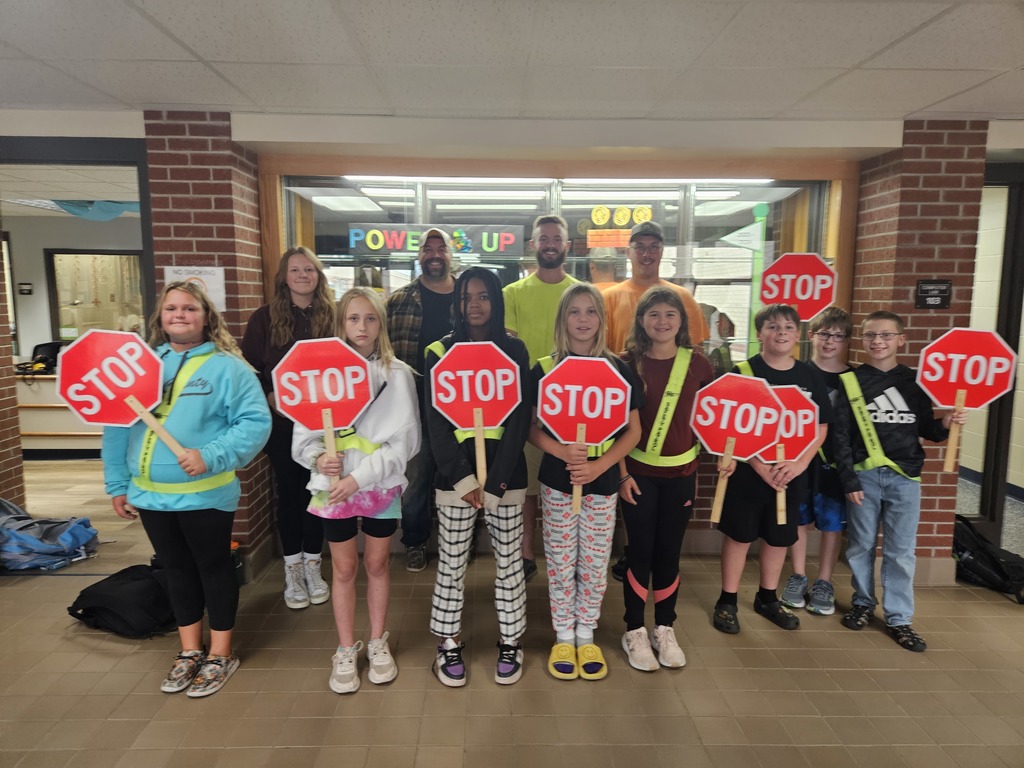 The New Lisbon School District Homecoming Parade will be on October 6th, 2023 starting at 1:30 PM. Anyone that is interested in participating in the parade can contact the District Office for more information.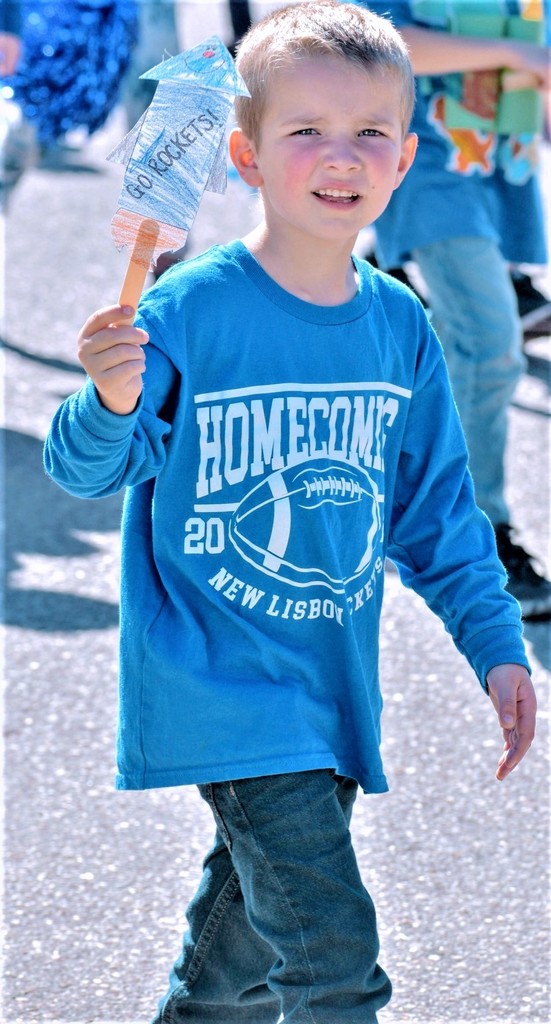 Parents, If you have students that ordinarily ride the bus but are getting a ride from home, please contact the Transportation Director (Rich Brown) at 608-562-3296. You can leave a message and he will just accordingly. You can call the night before too. Thank you!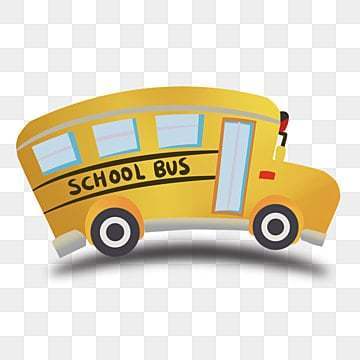 Thank you to the Bank of Mauston for the donation of water bottles!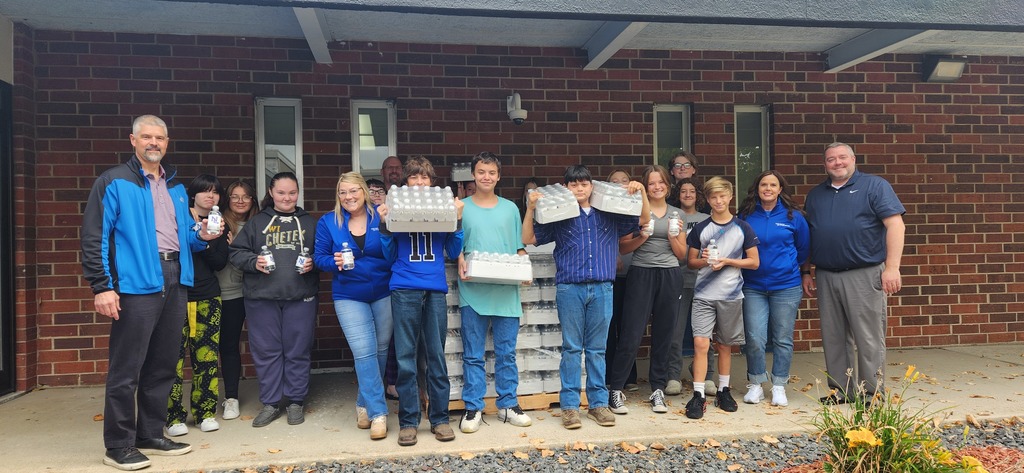 Attention JHFB Parents, The game on Monday is scheduled to be played after the JV game. It will start around 6:30. Players should be dressed in full pads by 4:00 on our practice field. We run through some things and then walk over to watch the JV game at 5:00. Pictures will be before practice on Thursday 9/14. I sent home forms but I have extras if needed. Thanks, Jeremiah Pfaff JHFB Coach

Athletes of the Month for August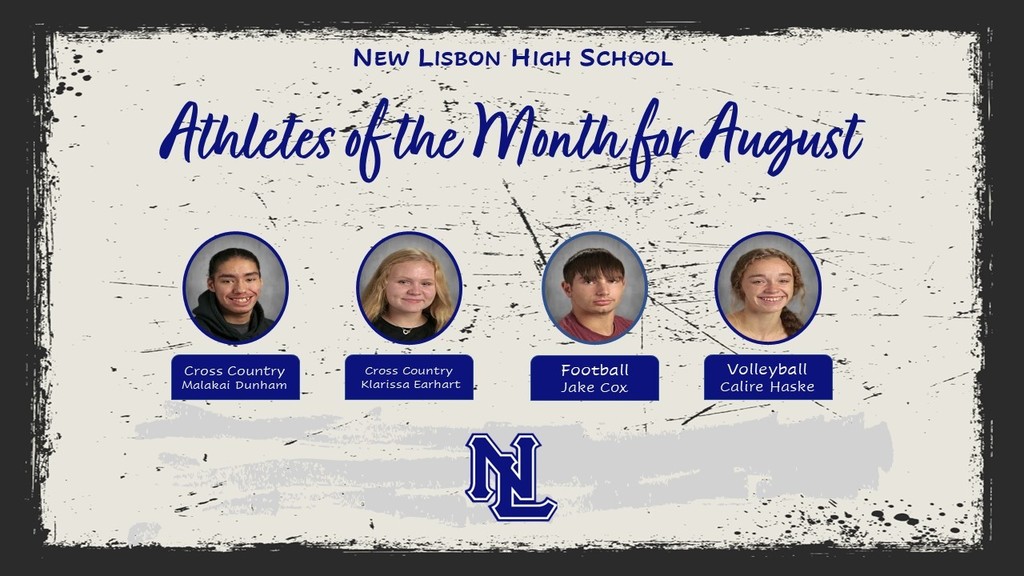 First Parents and Teachers for Children Meeting (PTC)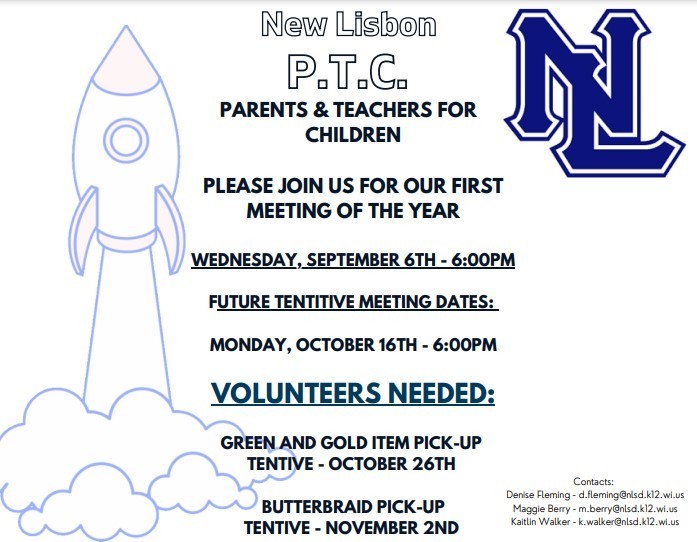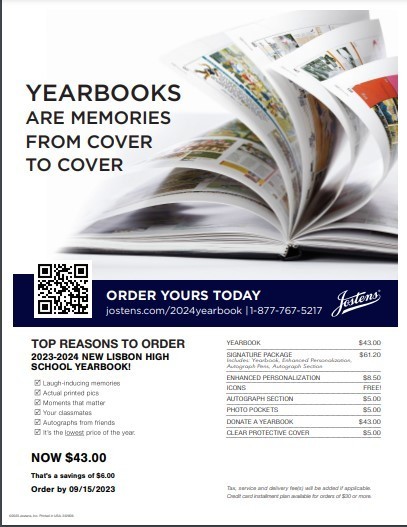 School pictures taken at NEW LISBON HIGH SCHOOL on 08/22/2023 are now available for parents to view and order online. View and order at
https://shop.jostenspix.com/login
NEW LISBON HIGH SCHOOL Event Code: FE167023 Also Needed: Infinite Campus Unique Student ID

Due to the heat, JHFB practice on Wednesday will be moved to the morning from 9:00 until 10:30 am.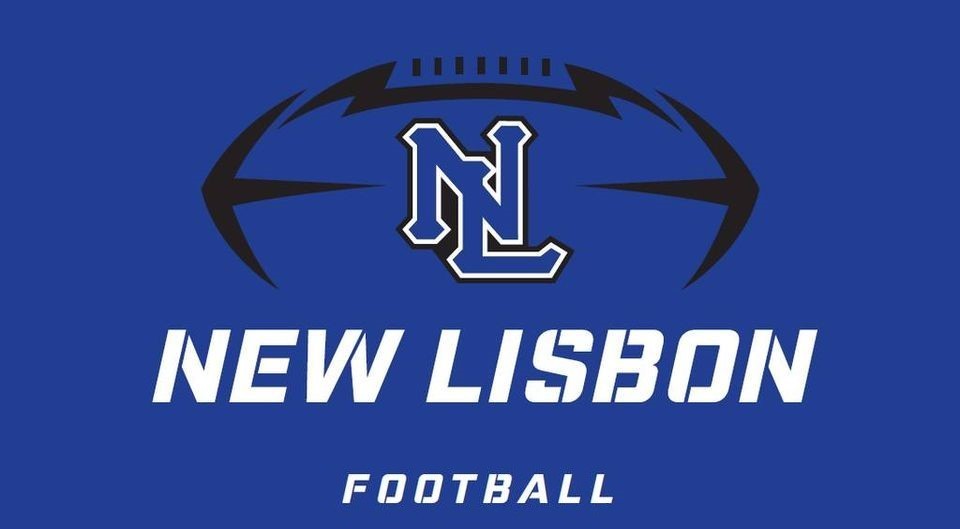 Thanks to Bank of Mauston for the start of the school year treats!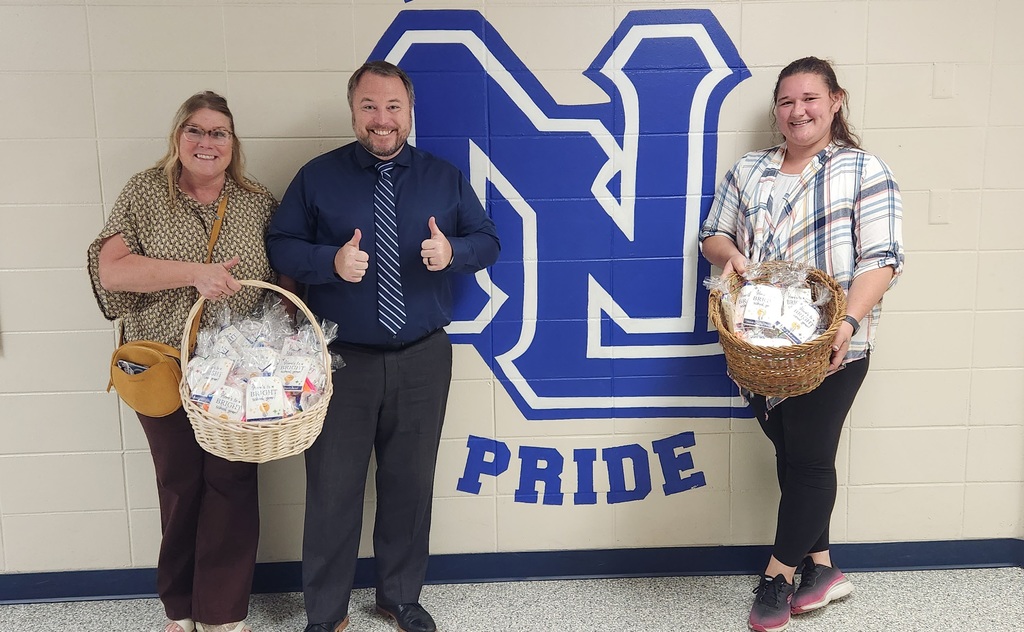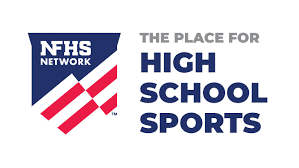 New Lisbon Parents and Guardians, This is a reminder for Picture Day that is coming up next Tuesday, August 22 from 2:00 to 6:00. We will be taking pictures during our Open House this year. If you can't make it, we will have a picture retake day on October 3. You can order pictures online at:
https://shop.jostenspix.com/login
After you create your account and login, you will need the Event Code. They are as follows: Elementary(Grades 4k-6) FE166923 Junior High(Grades 7-8) FE166723 High School(Grades 9-12) FE167023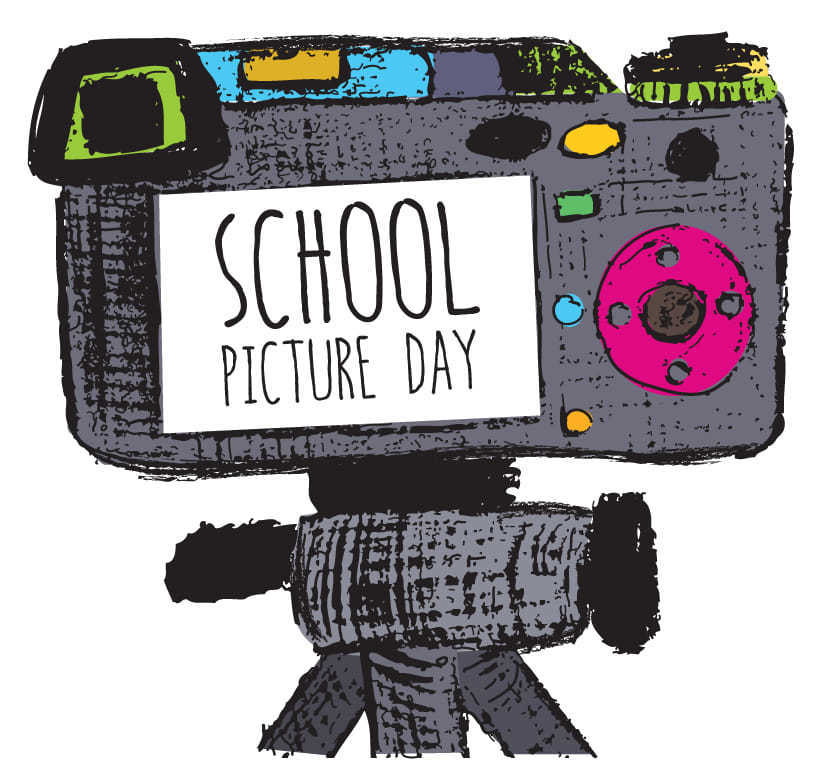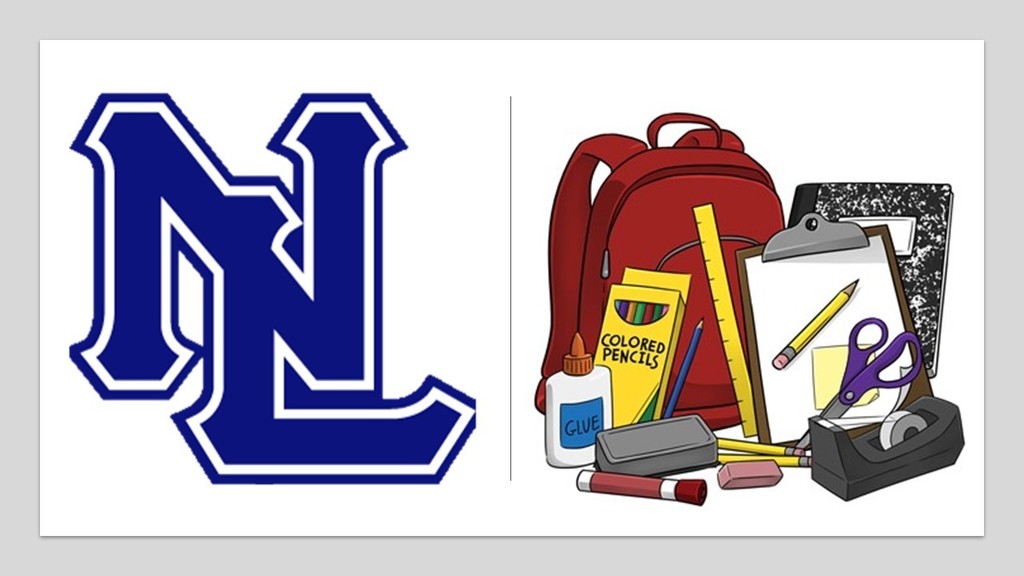 Super Registration Event Aug 10th from 2:00pm-8:00pm Multi Purpose Room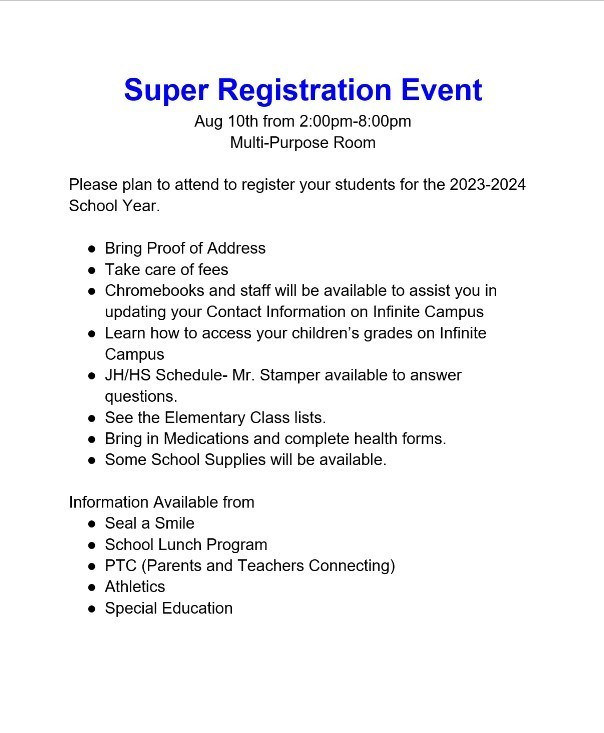 The 2023-24 sports pocket schedules are available in the HS office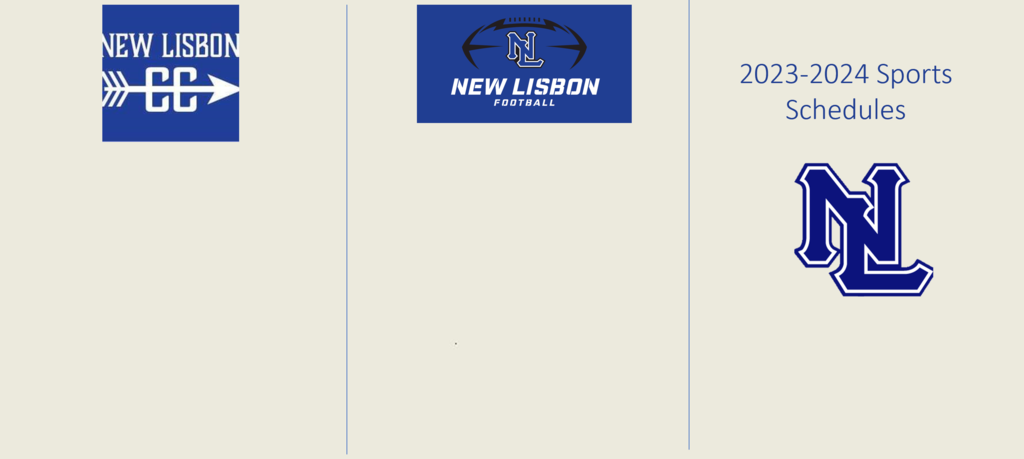 Here is the JHFB practice schedule. There will be paper copies available at the equipment handout. You must have your child registered and a physical completed in order to practice.