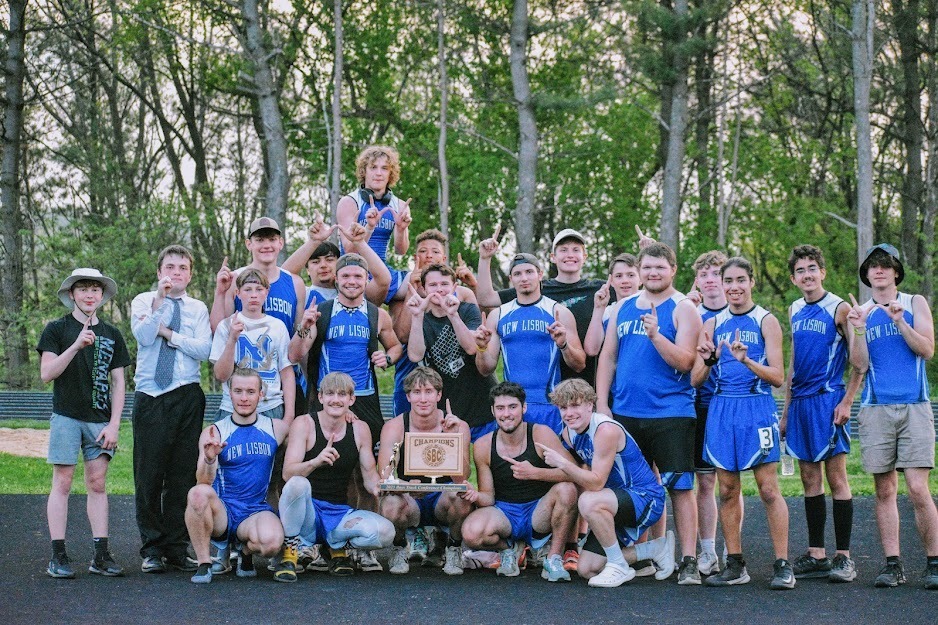 Summer Food Service Program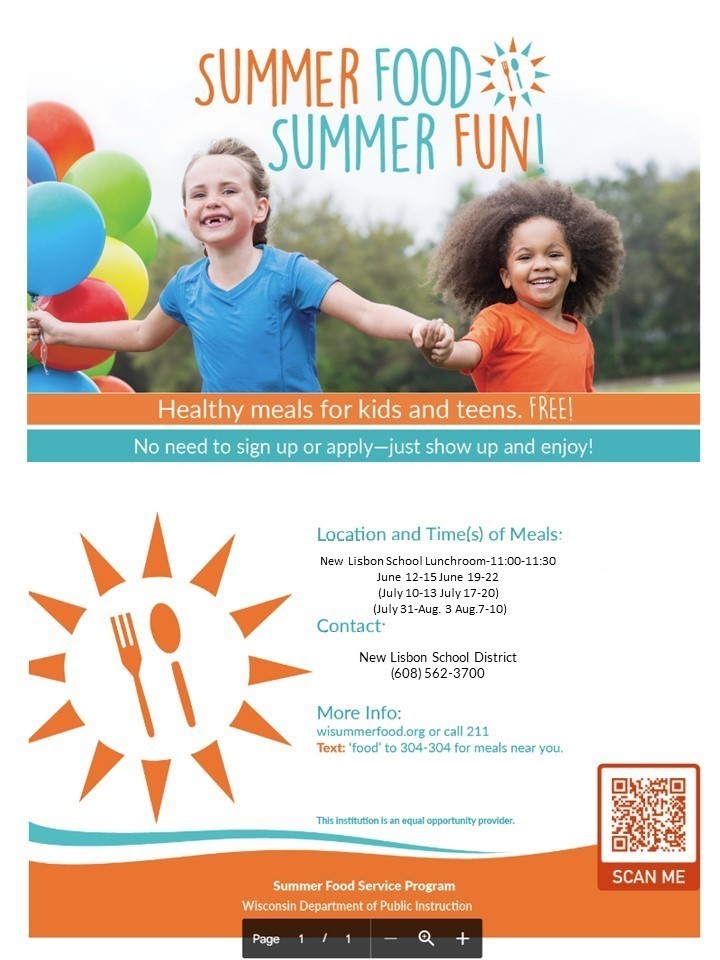 Our team bonding is really rolling!!! Junior high track team went roller skating for some exercise and team camaraderie. Thank you J&M flying wheels for helping us make this event happen. Also, a big thank you to the Grewal family for treating the team to pizza.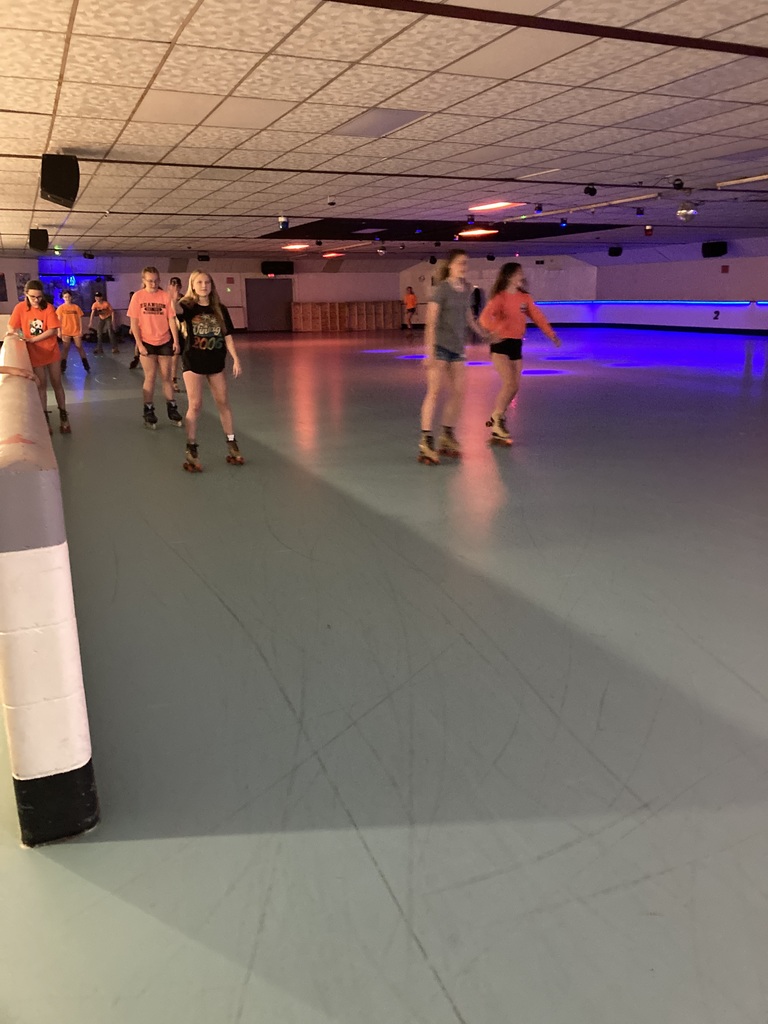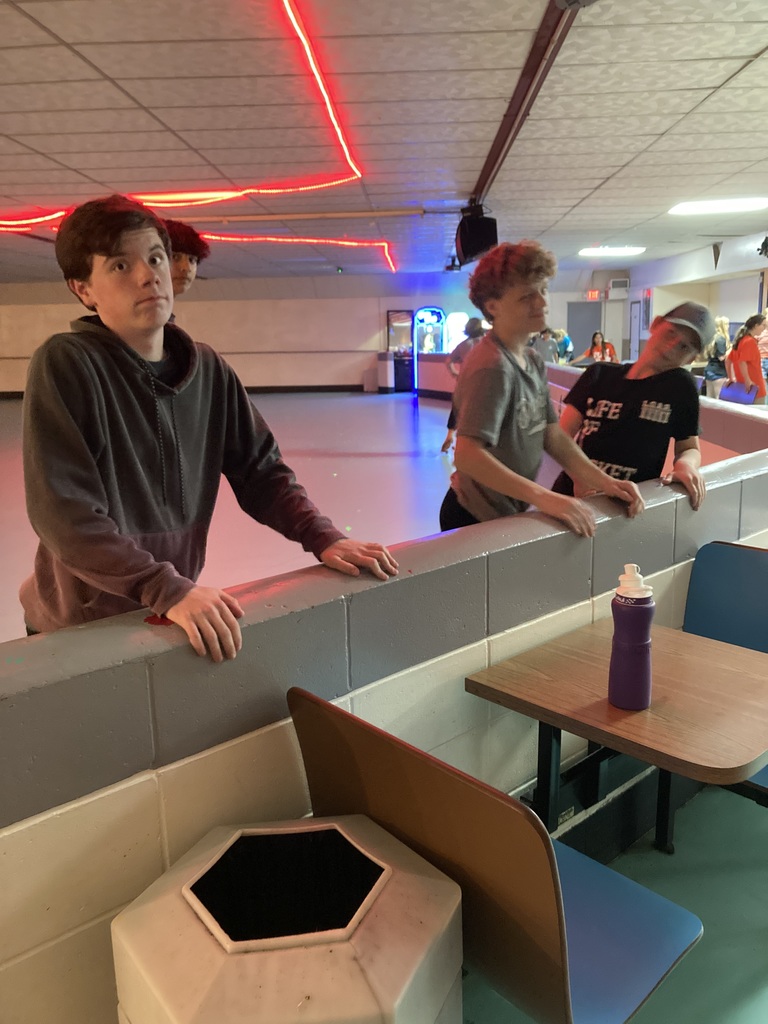 These students belong in the "I CAN DO THINGS CLUB". Mrs. Morey's Architecture and Interior Design Students are tackling a project called IMPROVING SCHOOL SPACES. Four teams selected a space in the school that could use small design and effort upgrades. They were tasked with evaluating the current situation, planning for upgrades in efficiency, functionality, and aesthetics, and following through on their ideas. Students have ONLY four- 45-minute sessions to work on their upgrades. We have worked on the spaces for 3 sessions and their progress is amazing. Next week will be our final chance to REVEAL what we accomplished. Weight Room- Rowyn Sloan, Josh Homan, Sophie Weiland, Ciara Robison Front Entrance- Carson Friske, Ethan Forschler, Greenlee Heimer, Heidi Mathes High School Teachers Lounge- Kelsie Flietner, Destiny Lee, Evan Maki, Dawson Apfel Maker Space- Keagan Shankle, Trenton Schroder, Carter Pfaff, Rachel Homan So far students have painted entrance walls, moved and mounted mirrors in the weight room, sanded and stained a trophy case, put up bulletin board designs, and completed a lot of deep cleaning and organization. I am so proud of the valuable skills and work that these students have demonstrated. Planning, teamwork, directed effort, and the desire to help others can MAKE THE WORLD A BETTER PLACE. Rachel Morey Family & Consumer Science Education New Lisbon Junior High/ High School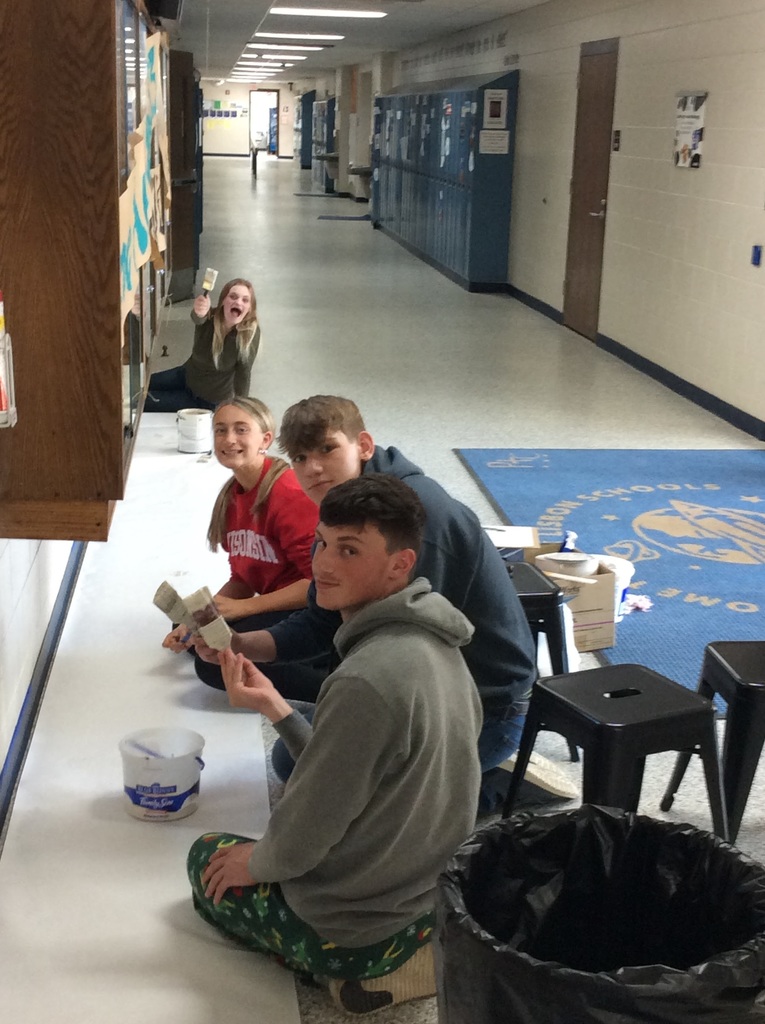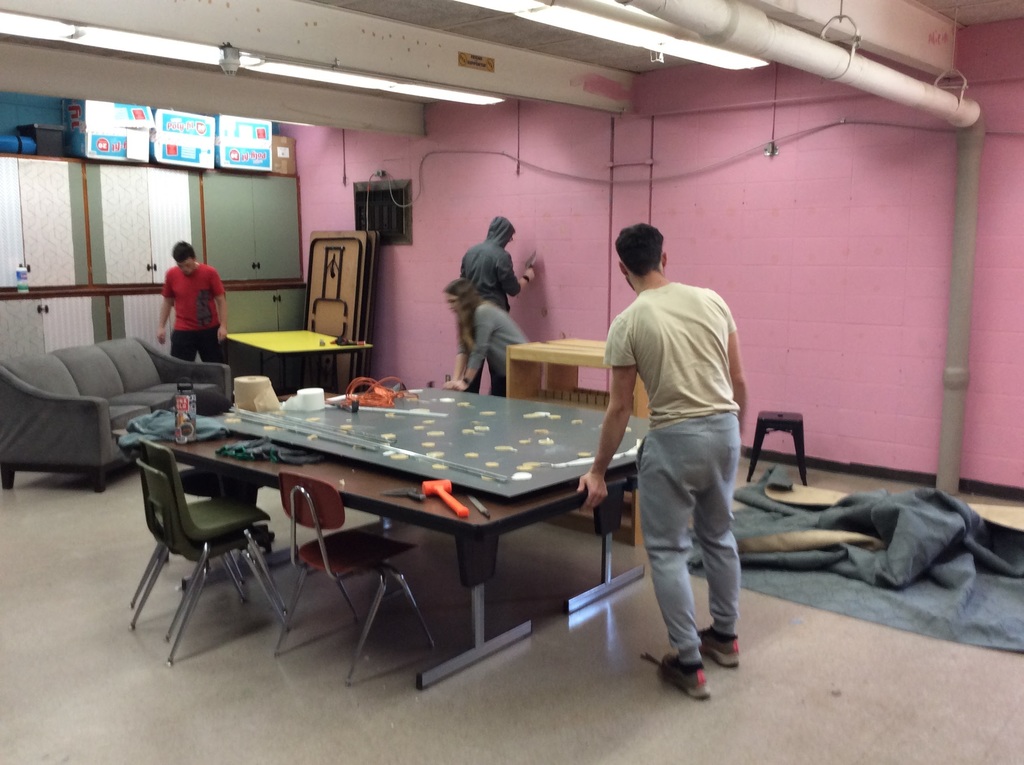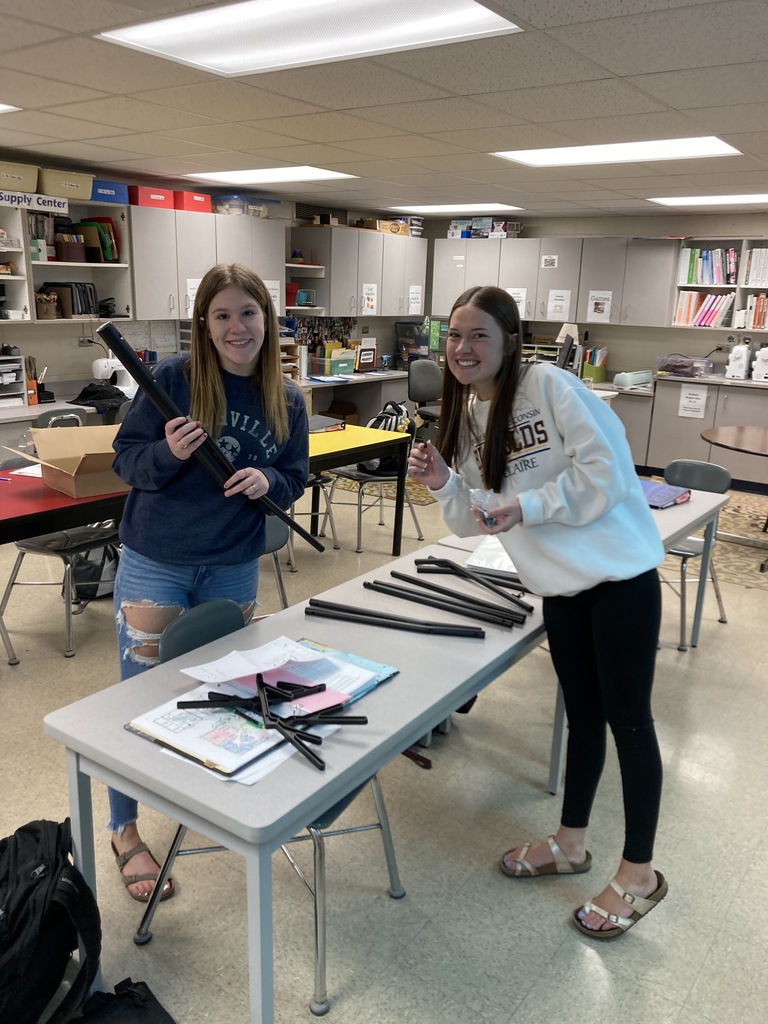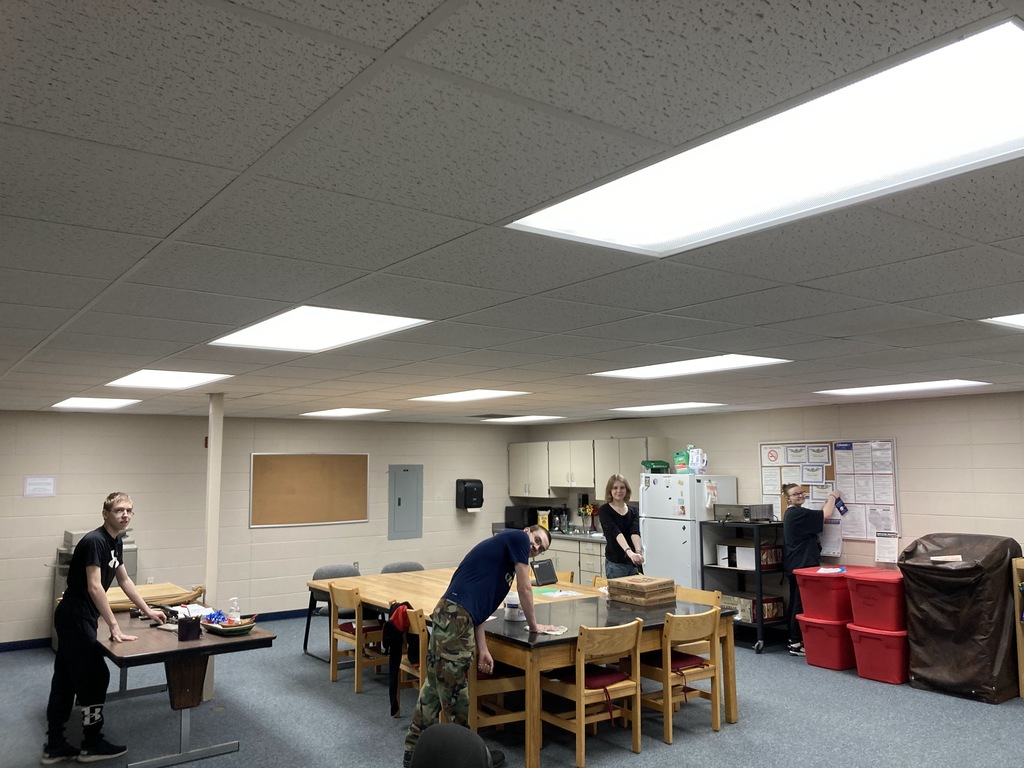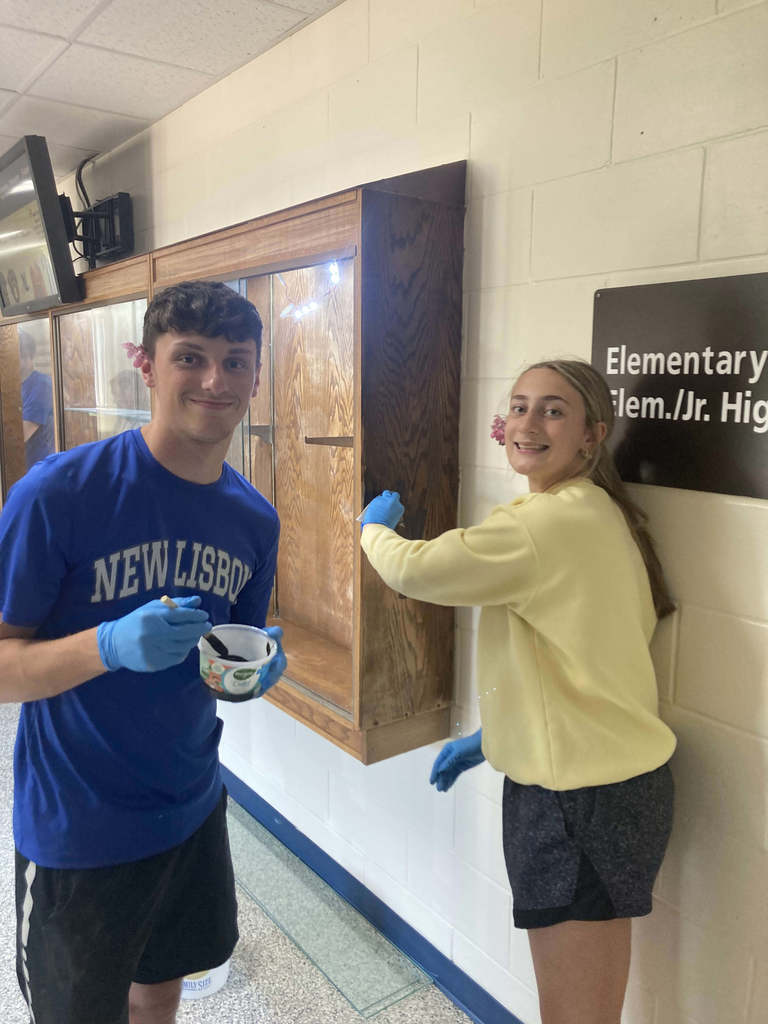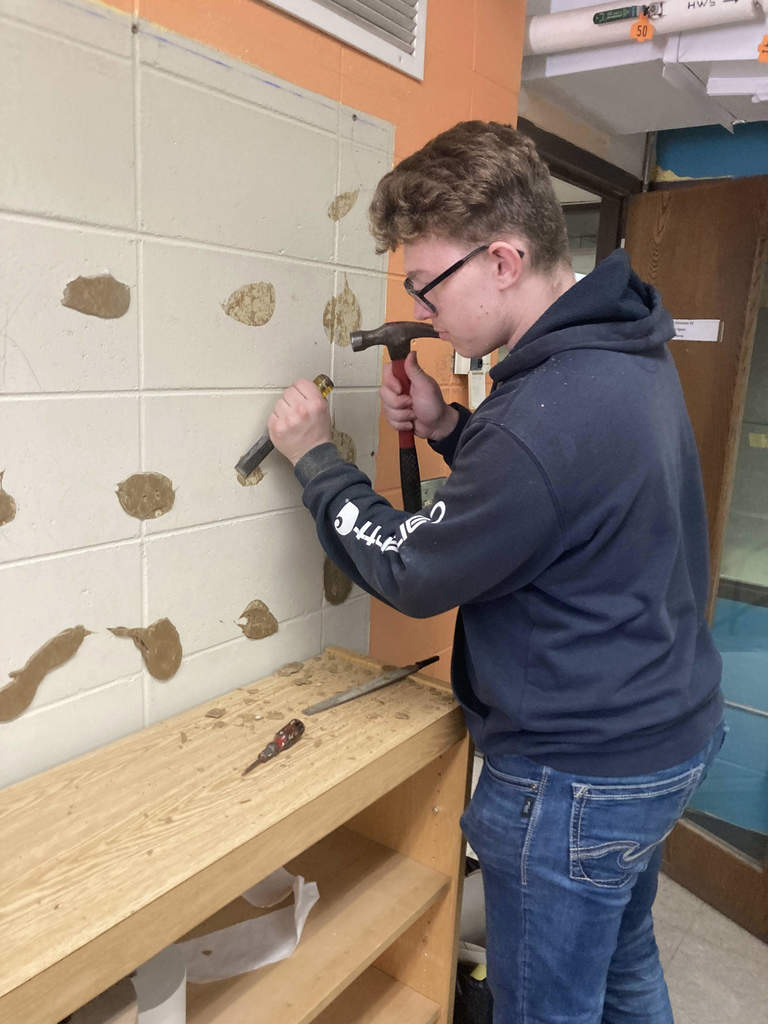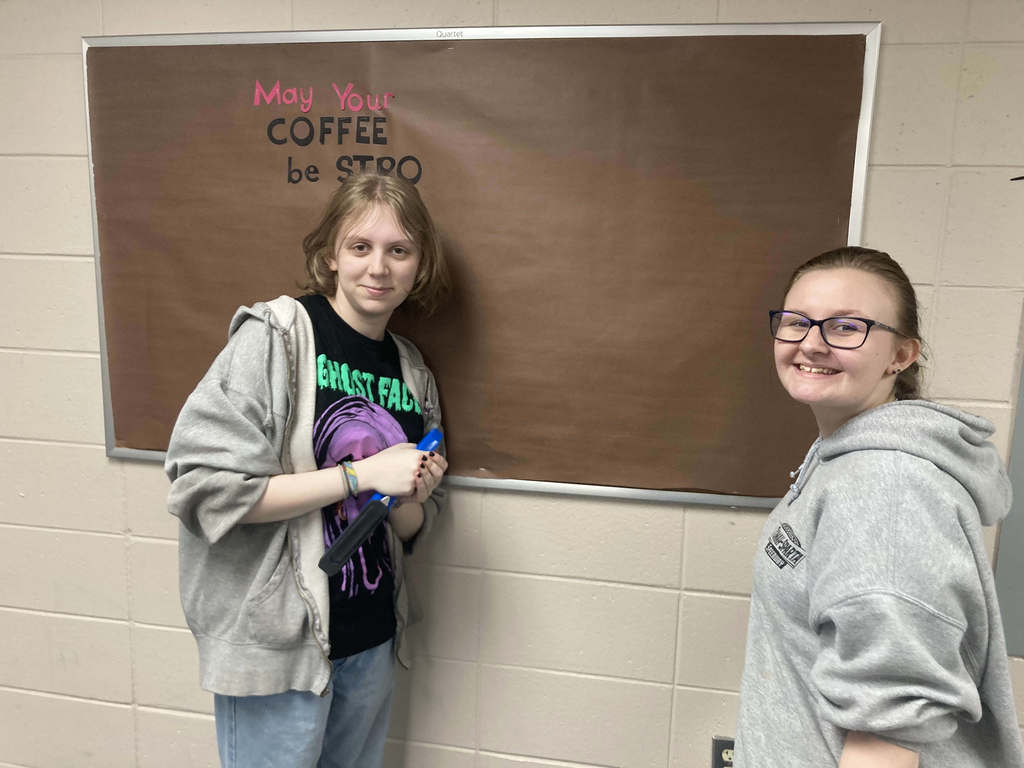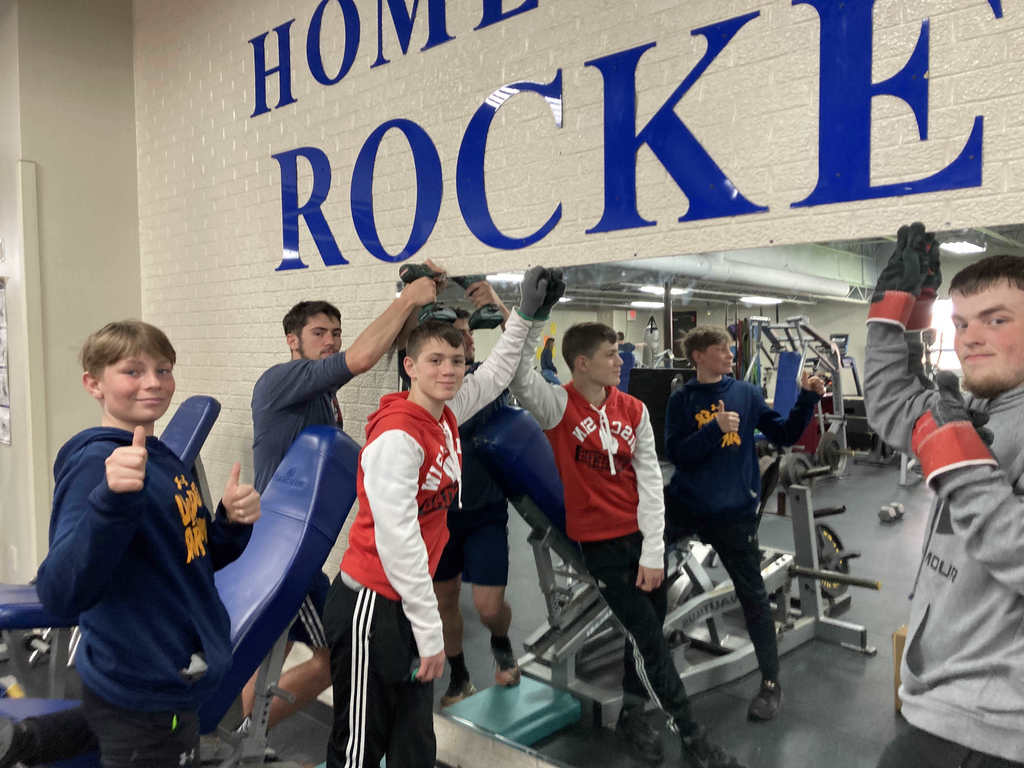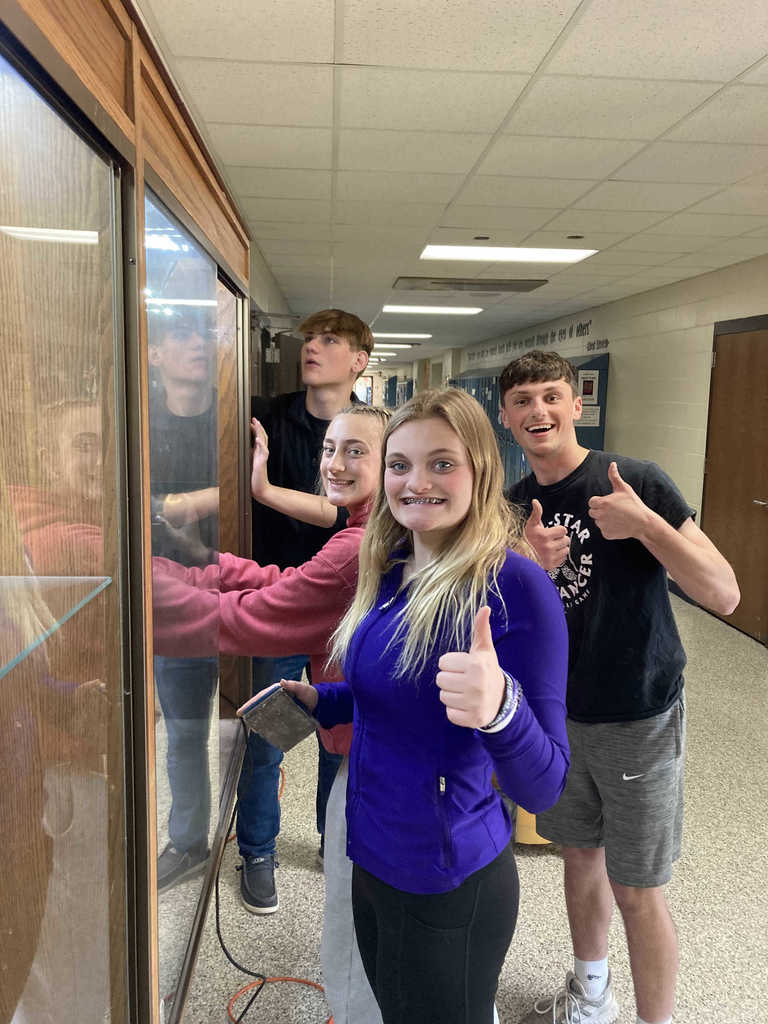 Thank you to the Wolf Family for welcoming the Architecture and Interior Design class to your current renovation project. Students are studying the basics of home construction and were able to get a better understanding of foundations, framing, drywall, the design process, plumbing, HVAC, electrical systems and final finishes. Experiences like these help bring learning to life and we appreciate the opportunities that living in a small community offers. -- Rachel Morey Family & Consumer Science Education New Lisbon Junior High/ High School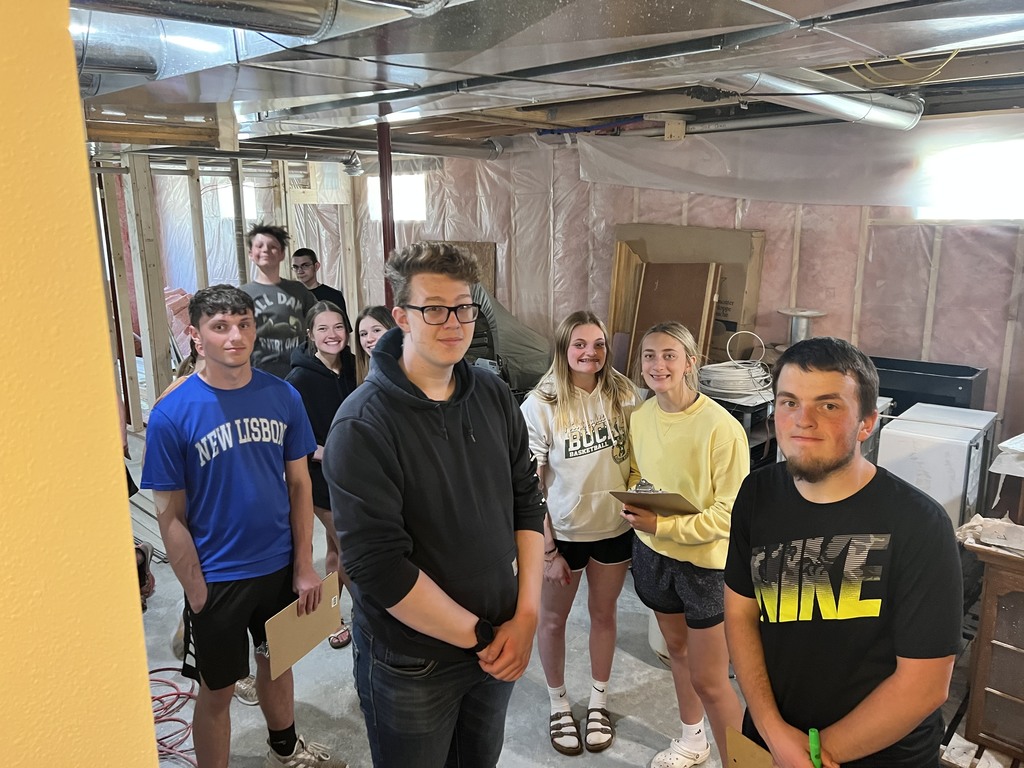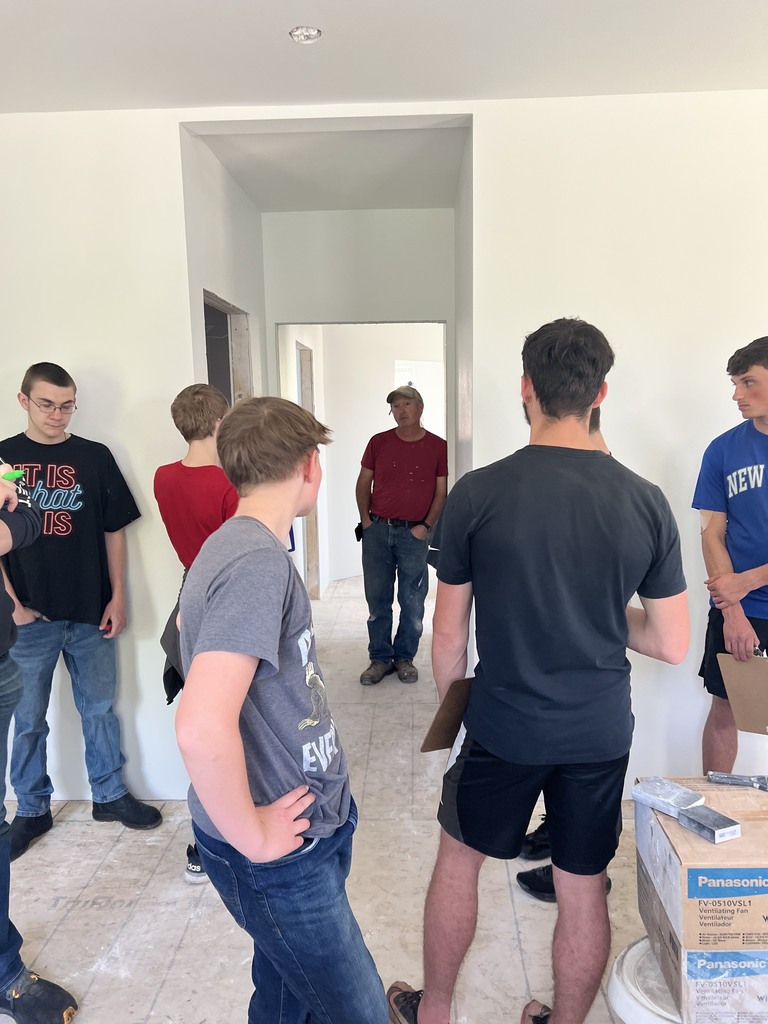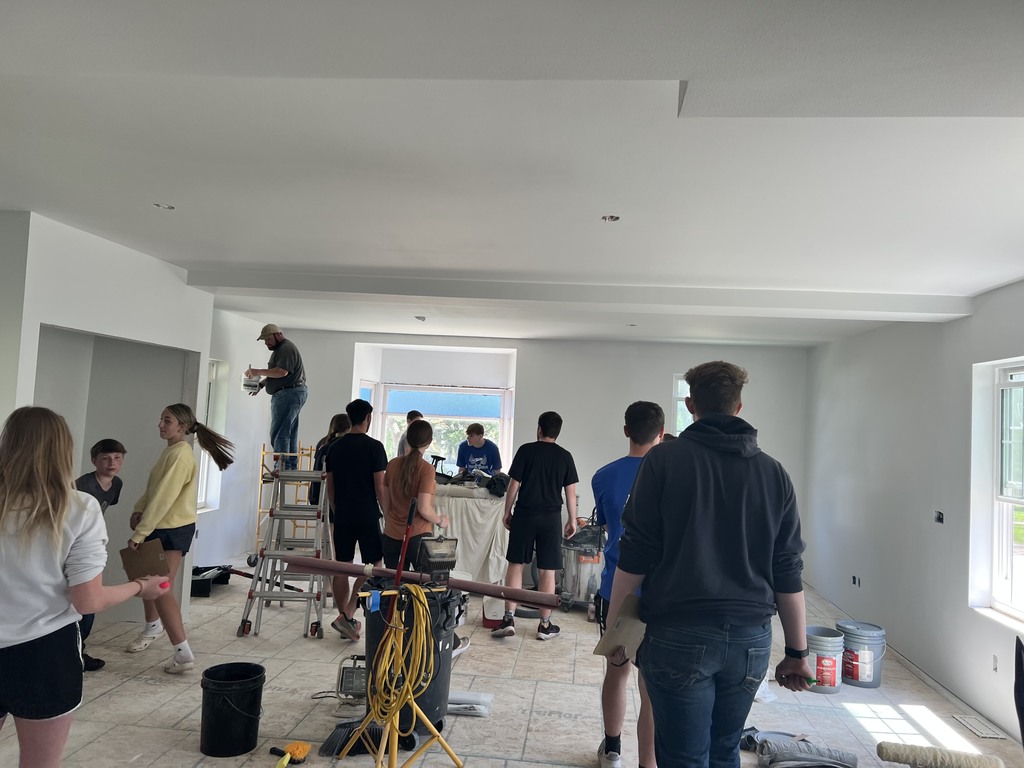 On April 21, three students performed at State Forensics at DeForest High School. Gwyn Duray earned a bronze medal in Prose Reading, Carly Martinez earned a silver medal in Poetry Reading, and Jaden Steinmetz earned the highest score of the evening with a silver medal in Prose Reading. These students have also earned varsity letters for their accomplishments. Thanks to Ms. Mecikalski for the photo!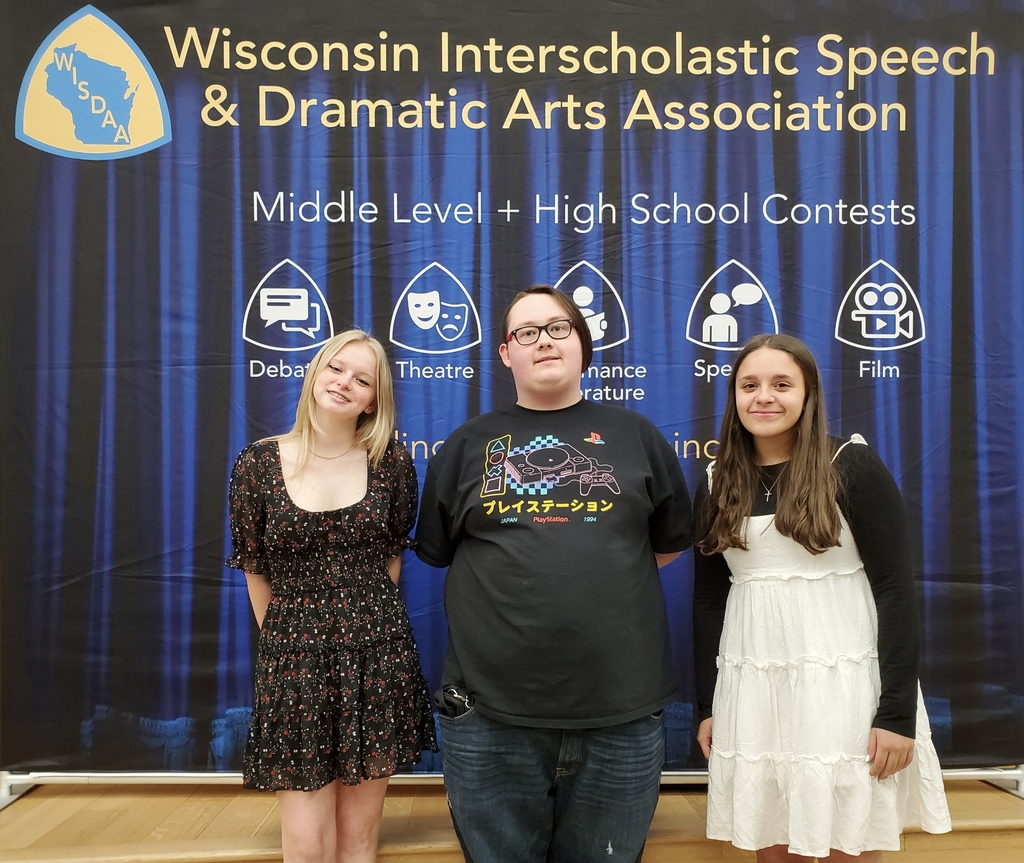 Thank you to Royal Bank for bringing treats to our teachers for teacher appreciation week!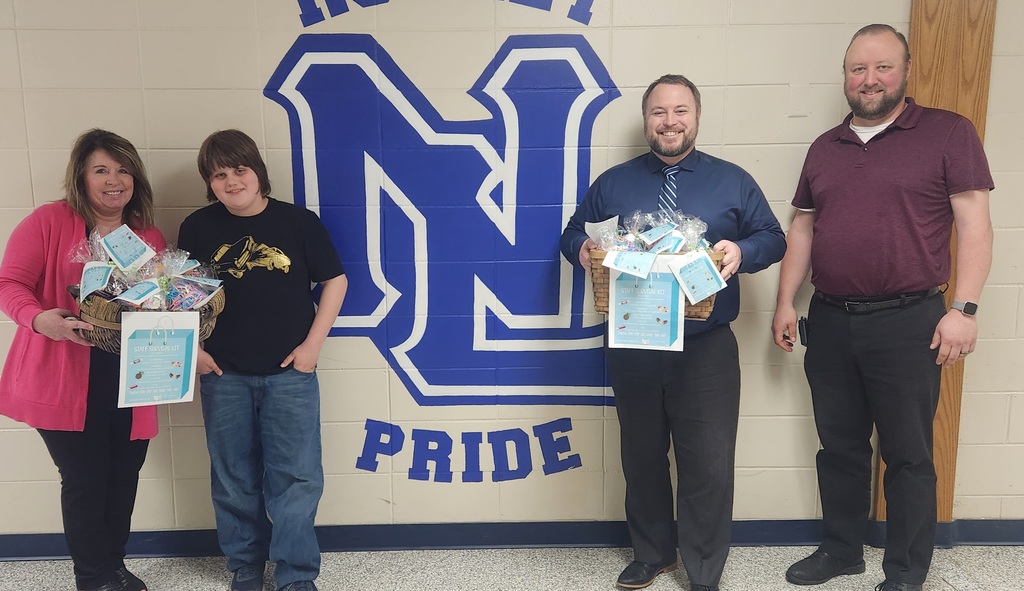 Today the Bank of Mauston presented senior Ashton Pfaff with a $100 donation towards his fundraising efforts for the WBCA All-Star Game he will be participating in this June. The Bank of Mauston also gave Ashton a very nice new basketball to practice with. Thank you to the Bank of Mauston for your support of Rocket athletes.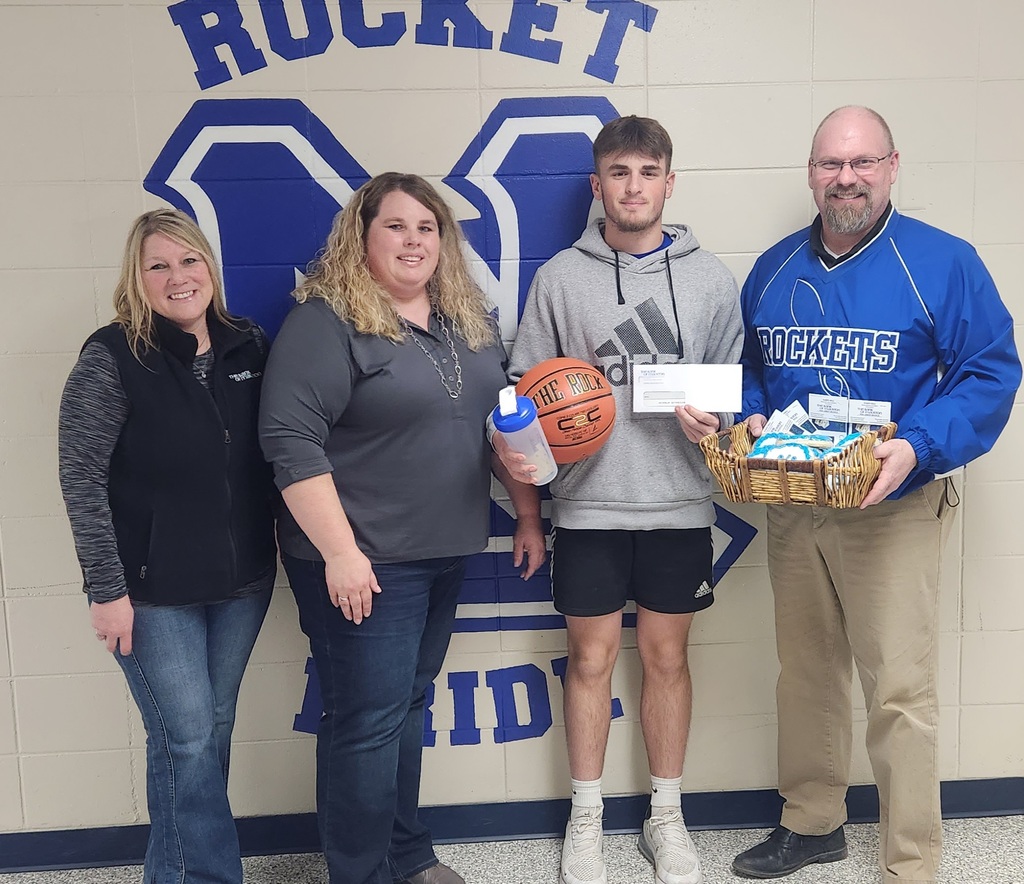 Junior High Students of the Month for April .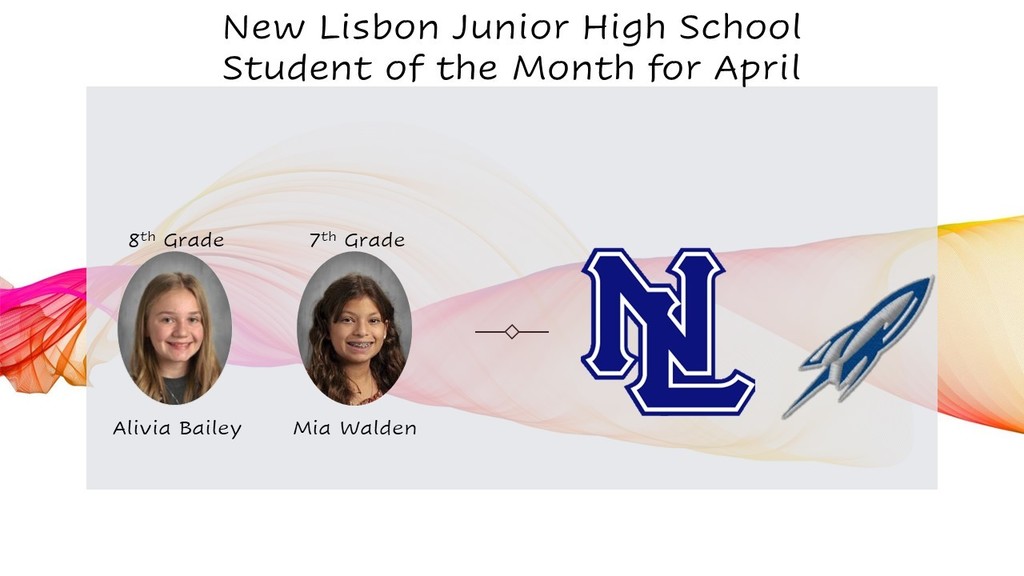 High School Students of the Month for April.

A HUGE thanks to Mill Haven Foods for their donation to allow the high schools students and their dates to attend prom for free!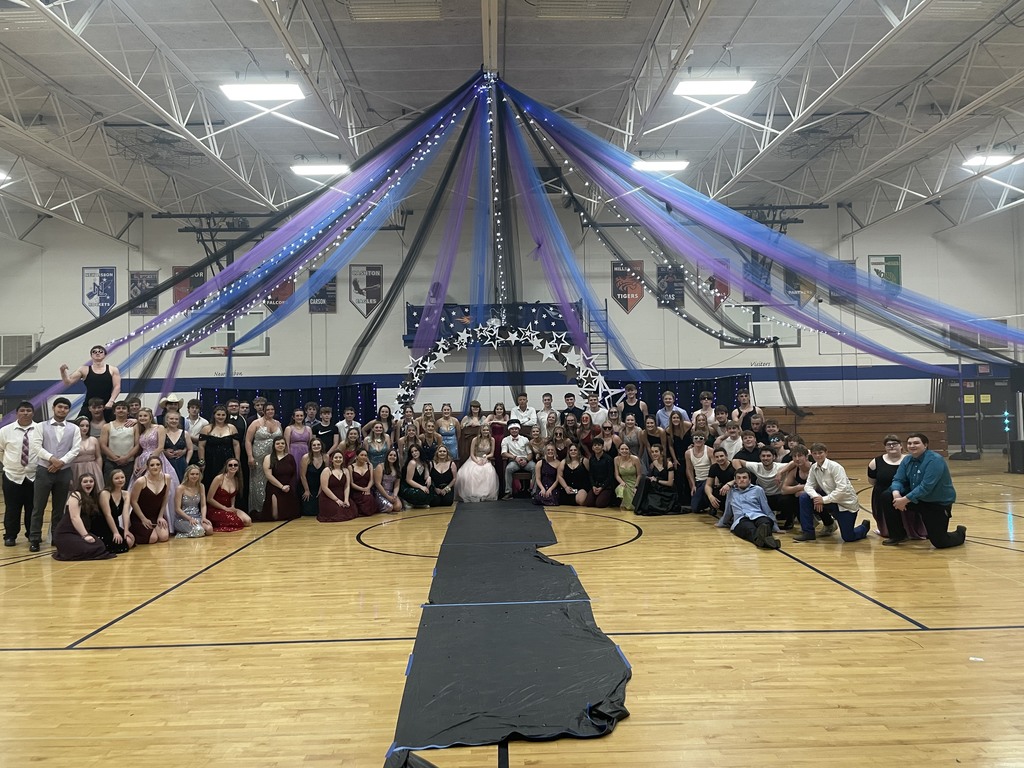 GIVE is hosting a blood drive on Wednesday, May 3 from 9 a.m.-2 p.m. Students and community members are invited! Students who are 16 can donate with permission from a parent or guardian and students 17 and up can sign up for themselves. Walk-ins are welcome, but it is preferred that donors sign up for an appointment using the information below. If you donate you must bring your ID with you and if you are 16 please bring your permission slip, as well. Questions can be directed to Joan Adank at
j.adank@nlsd.k12.wi.us
Link:
https://donate.wisconsin.versiti.org/donor/schedules/drive_schedule/258684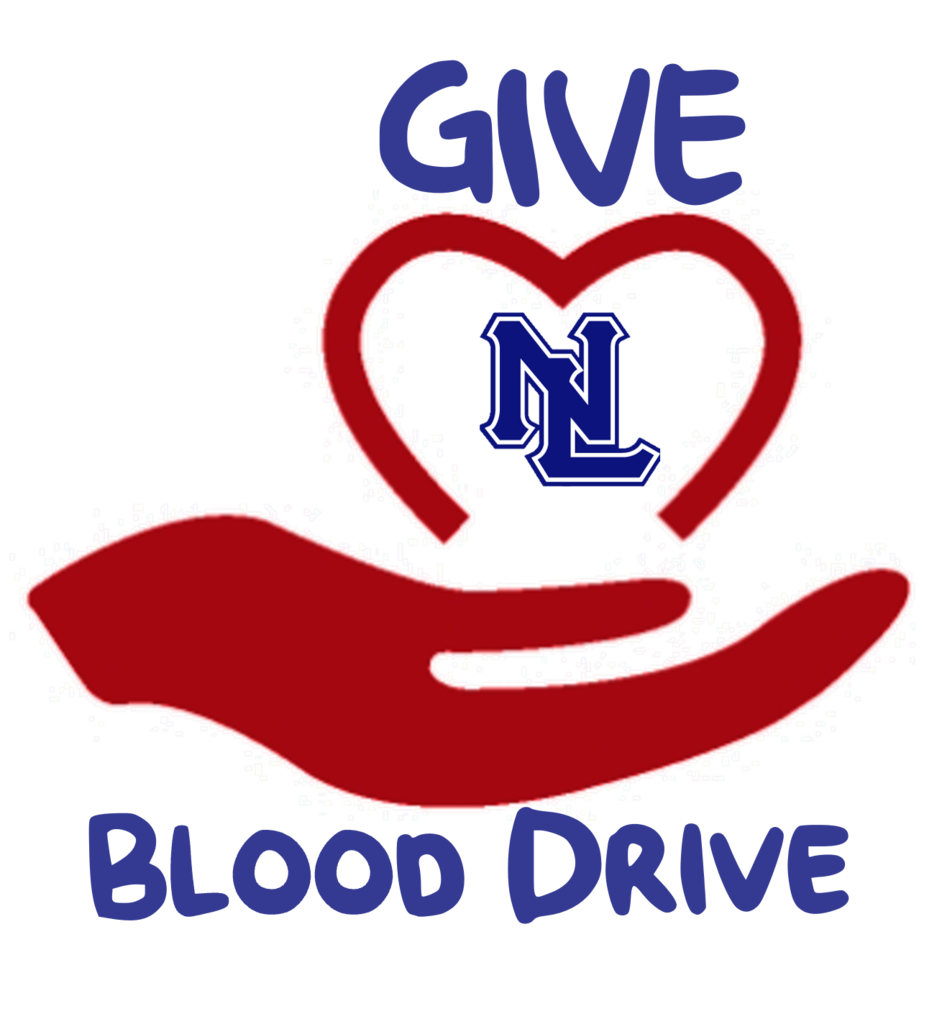 Last night our newest members of the National Honor Society were officially inducted. Congratulations to all of them.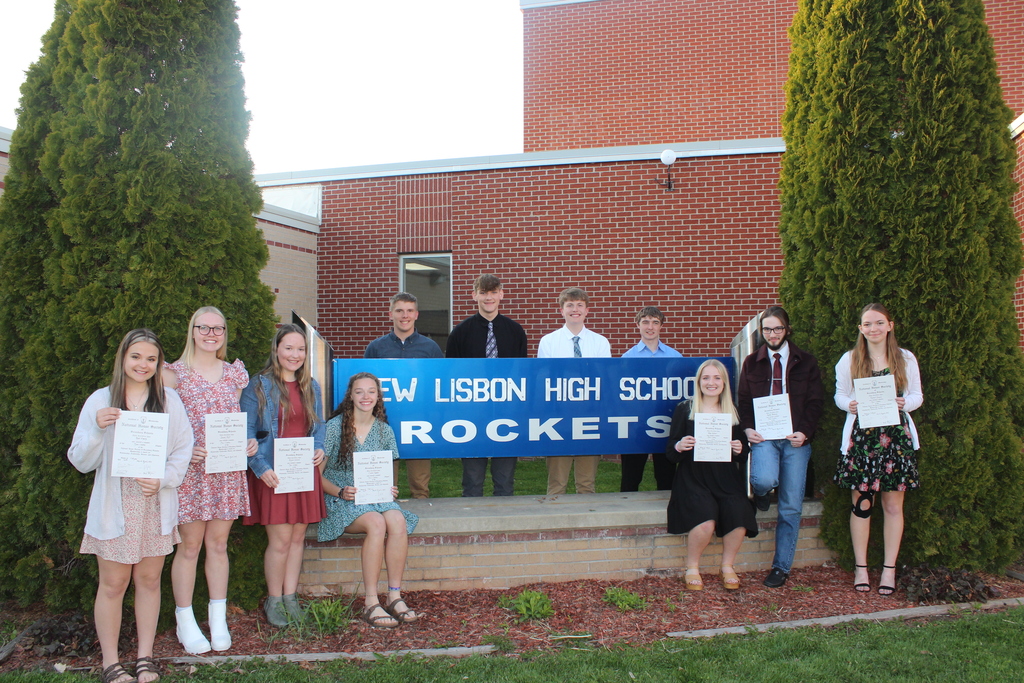 New Lisbon Woods-2 Students have been busy this semester. Students have created a jig saw box as well as a cutting board. Students created 2 cutting boards each, with 1 to be donated to various fundraisers (8th Grade Faculty, Rocket Pride Day, Cancer Benefits) that benefit the New Lisbon community. Students are currently working on their final project, the Bistro Stool. After completion of Woods 1 & Woods 2 courses, New Lisbon Students earn transcript credit from Western Technical College as well as a Woodworker Career Alliance-Saw Blade Certificate which is an Industry Recognized Certificate. Ben Morey New Lisbon Technology & Engineering Teacher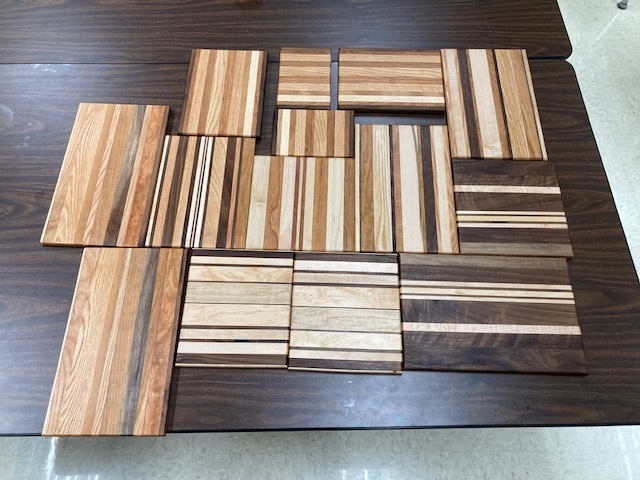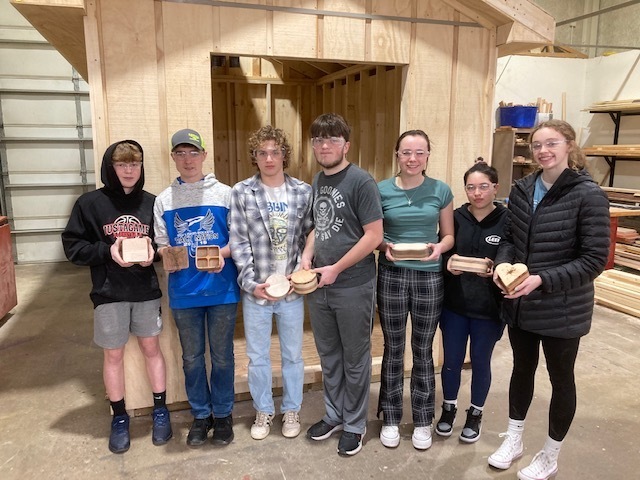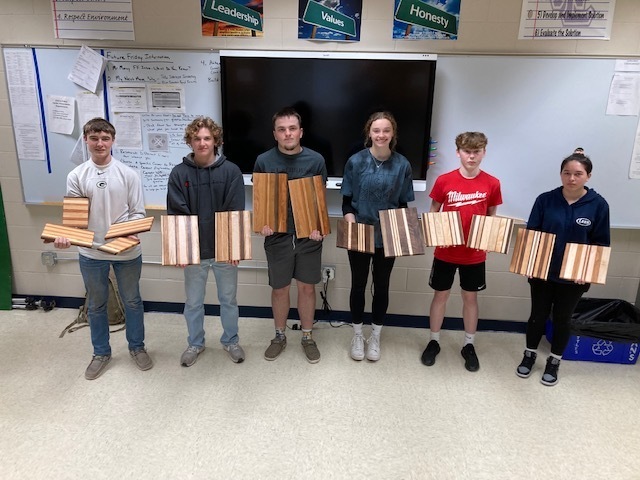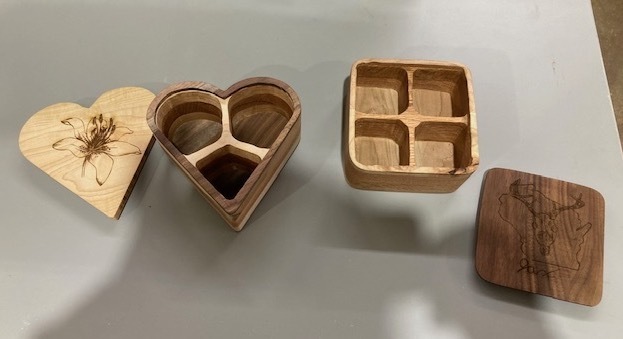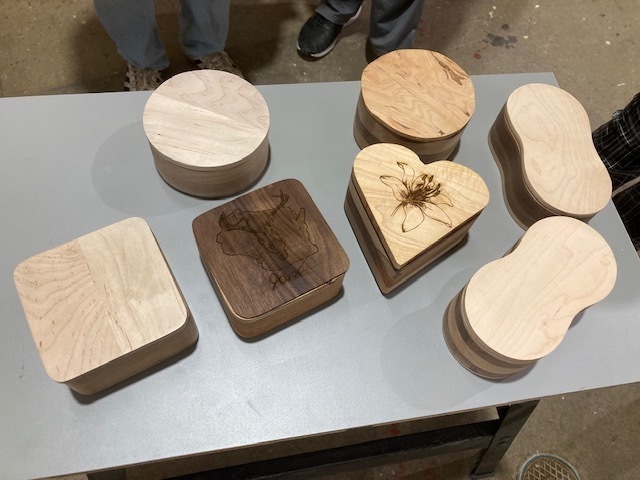 New Lisbon Construction Students have been working hard putting the finishing touches on their 8'x12' Storage Shed. Ben Morey New Lisbon Technology & Engineering Teacher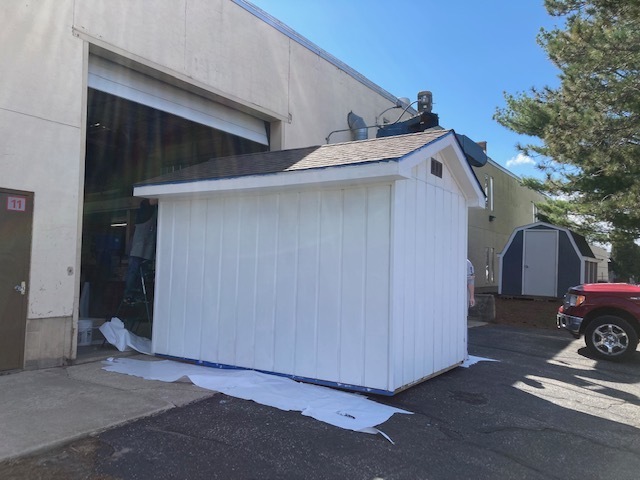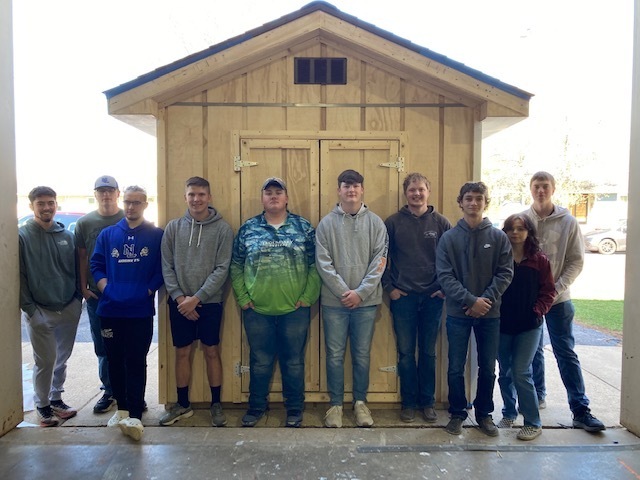 Happy Career Day!!! Even some staff decided to try out a different look!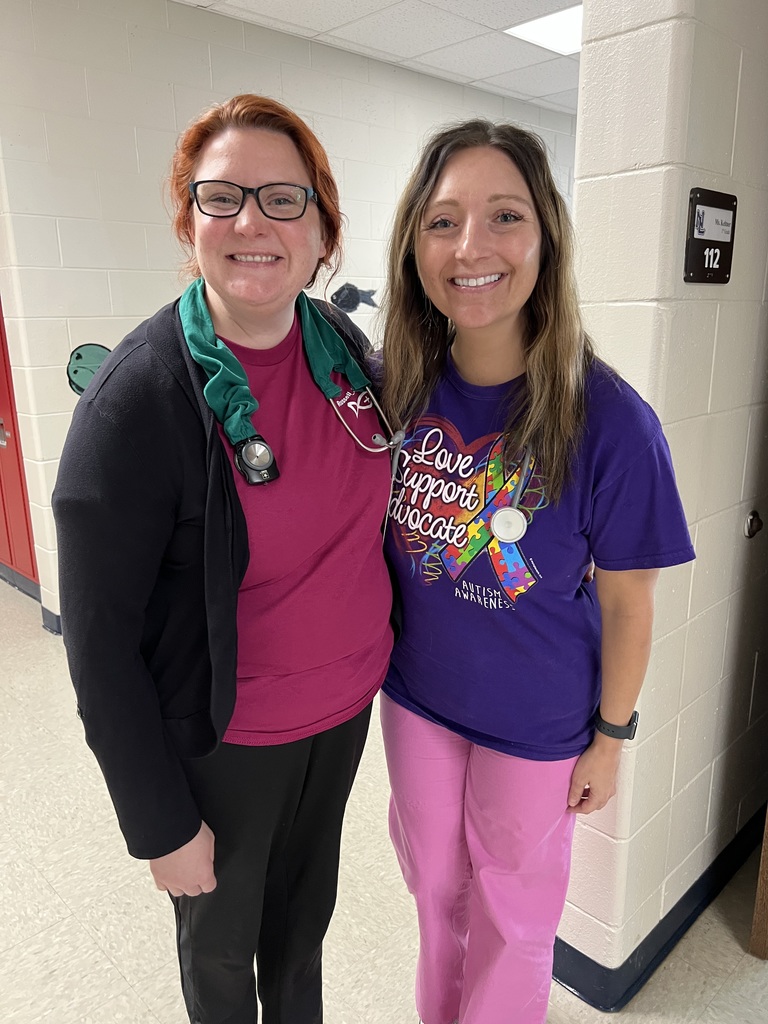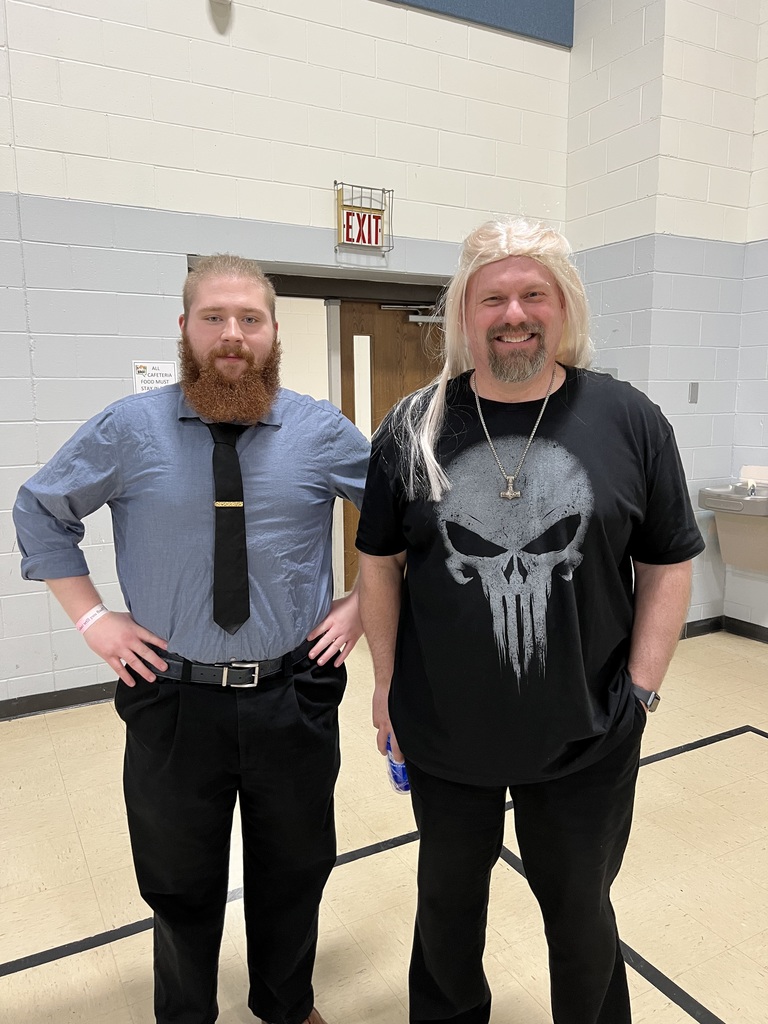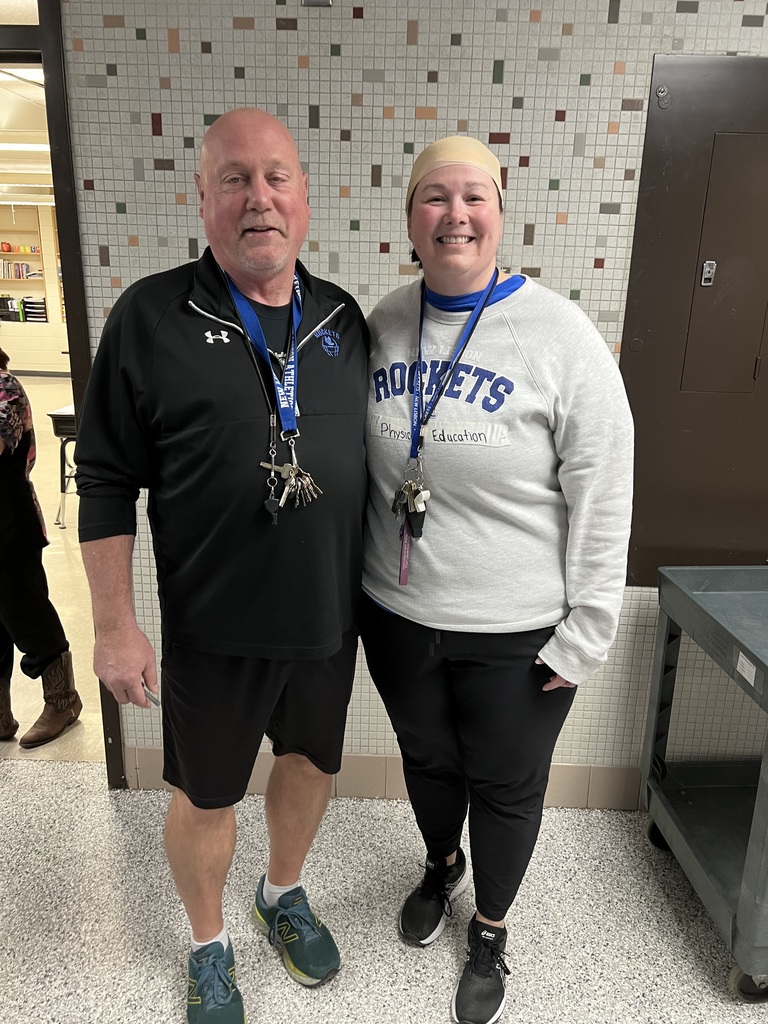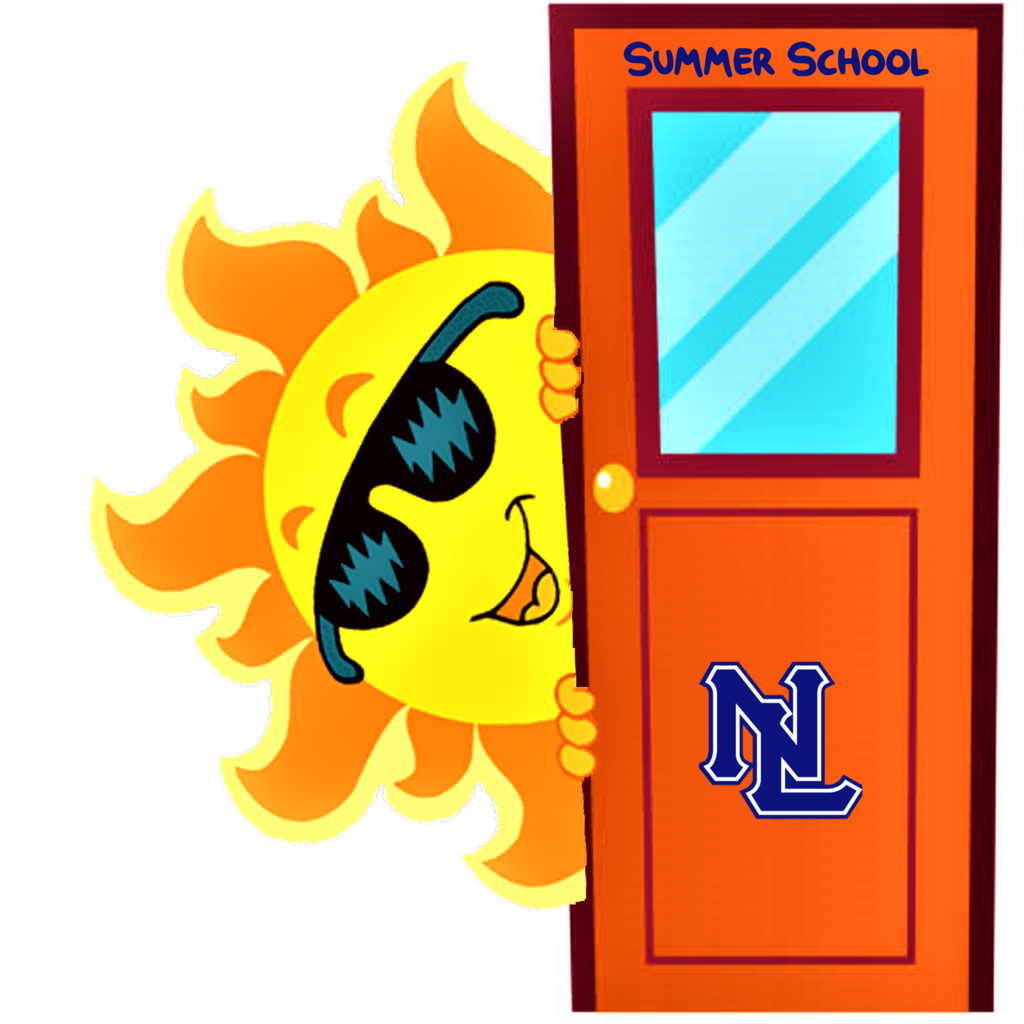 Don't forget, It's Carnival Time for K-2 on Thursday, April 27 from 4:30-6:00. Please enter through door number 1 at the high school entrance.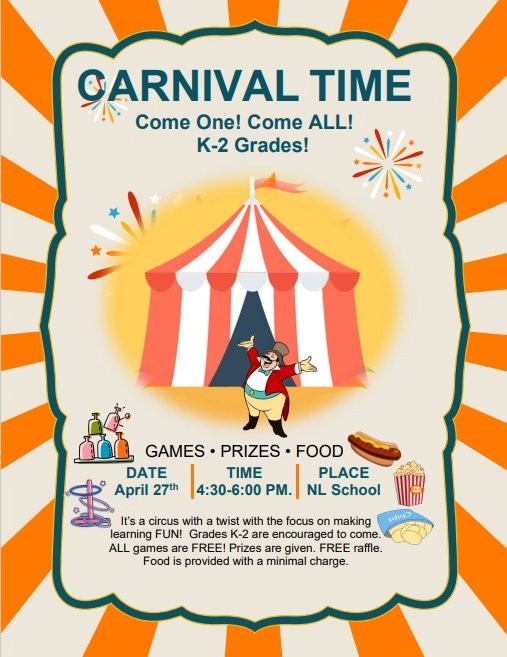 Mrs. Cline's 5th grade students celebrated Earth Day with Mrs. Dummer's kindergarten students on Friday. The 5th grade students read a story to the kindergarten students. The kindergarten students also read an Earth Day story to the 5th grade students. They finished the celebration with a flower planter project.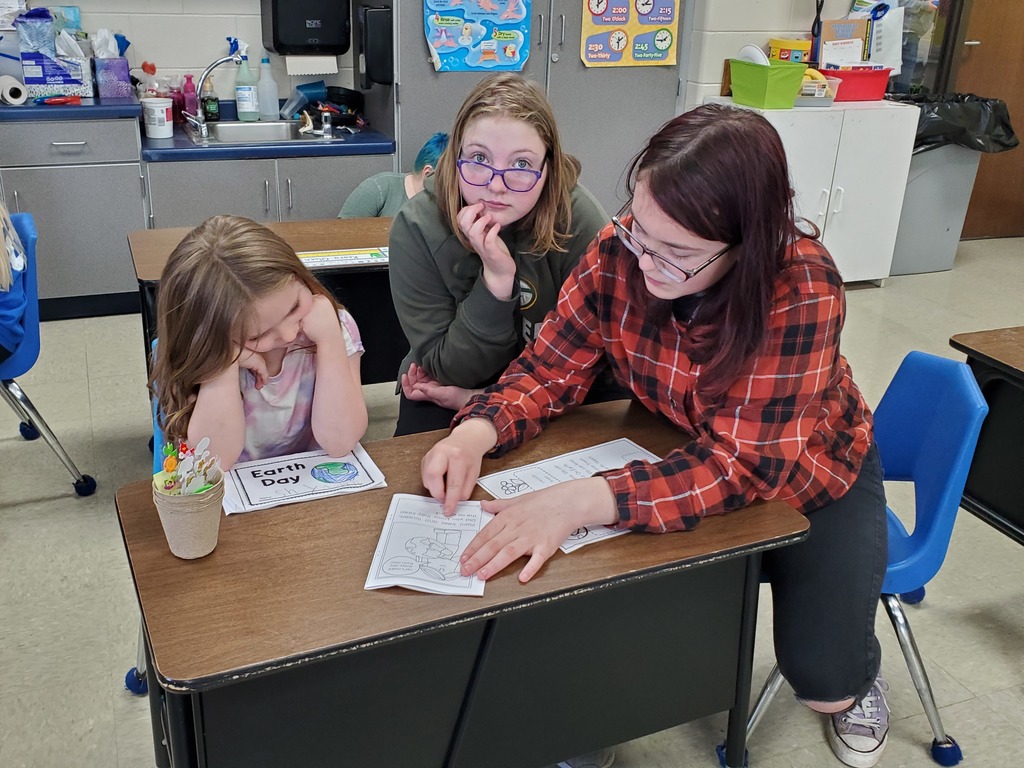 The Class of 2024 would like to formally thank Mill Haven Foods for their generous donation to the class. The intention of the donation is for ALL HIGH SCHOOL STUDENTS admission to prom on Saturday the 29th of April to be covered. As of today, April 20, 2023 the admission fee for prom has officially changed from $10 to FREE! Come enjoy yourself and have a GREAT time.