MARK YOUR CALENDARS! Coach Bever has scheduled the NLHS Football Sport Photos for Wednesday, August 11 @ 4:00. Photos makes great keepsakes, gifts, and memories of your favorite Rocket. Order Form:
https://5il.co/wiqg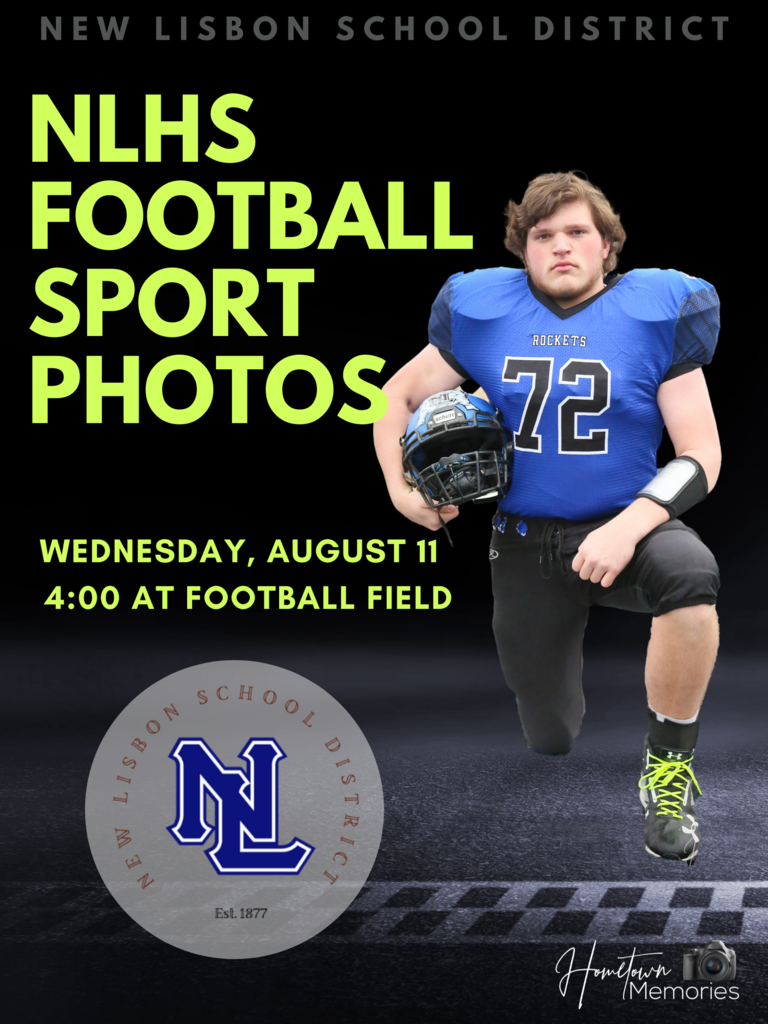 OPEN HOUSE SCHEDULED AUGUST 26 4:00 - 6:00 pm All parents and students are welcome to attend our OPEN HOUSE on Thursday, August 26 from 4:00 - 6:00. It's a great opportunity to meet your teacher, drop off supplies, find your locker, and more! School Supply Lists:
https://5il.co/unyw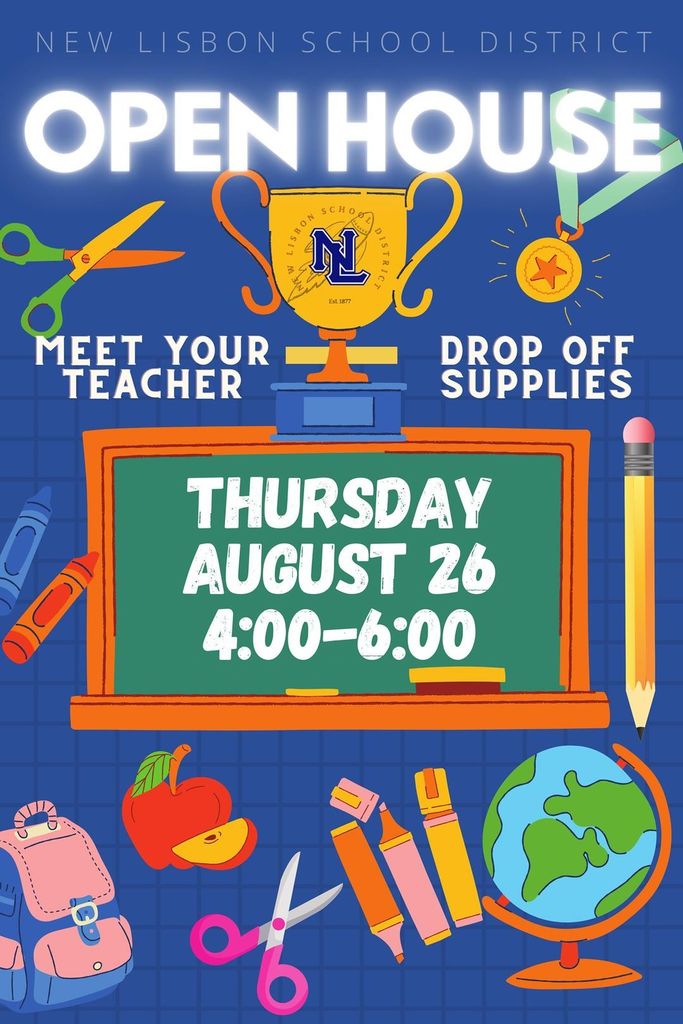 The health department will be at New Lisbon Schools on 07/29 from 3:30 pm to 5:30 pm for the Pfizer COVID Vaccination Clinic. All are welcome. No Appointment Necessary. #StopTheSpread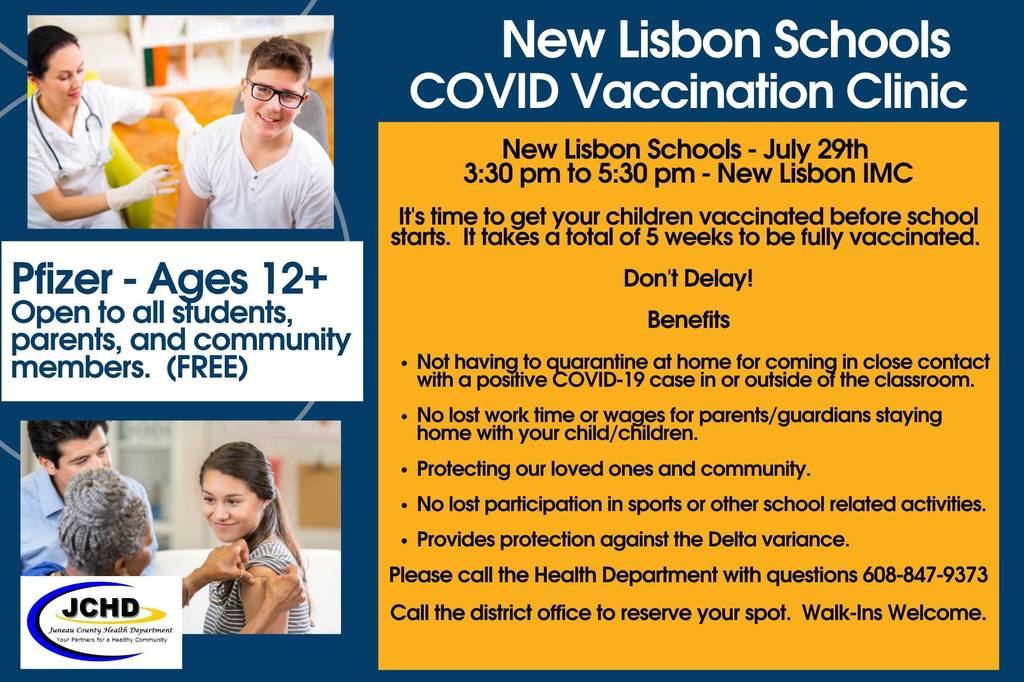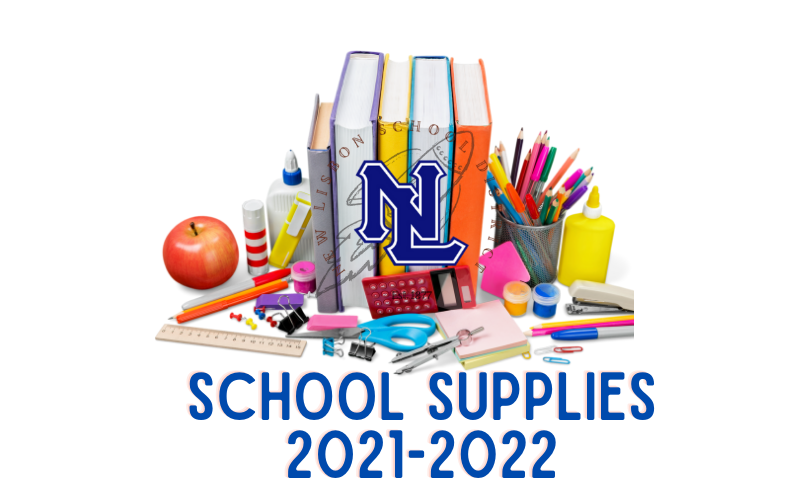 ATTENTION PARENTS: The New Lisbon School District's Summer School Session 2 will begin Monday, July 26 and END Friday, August 6. If you have not signed up yet, please call the elementary office by Thursday, July 22 to register your child. Questions? Call 562-3700.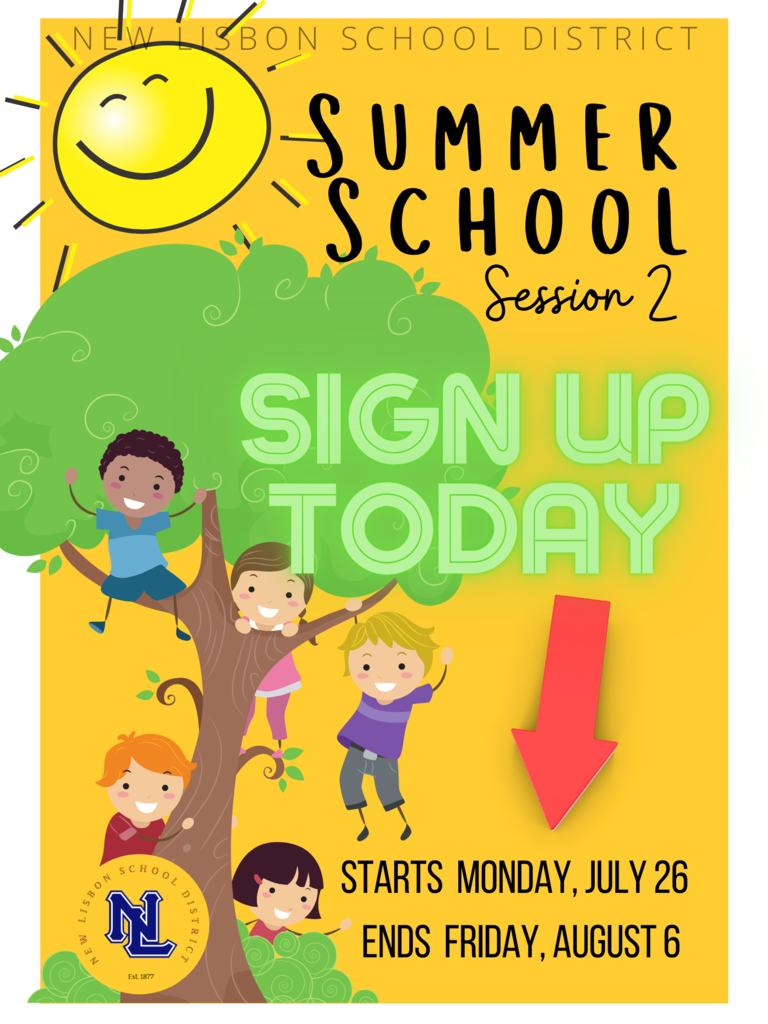 The School District of New Lisbon is looking for bids on the construction of one larger storage building – (16' x 20'), two smaller storage buildings – (10' x 12') and four dugout roofs/ covers (40' x 10'). If you are interested in the project, please contact Mark Stamper or Adam Englebretson at (608) 562-3700 for more details on the project. Bids will be accepted through Friday, July 30th, and can be dropped off or mailed to the School District of New Lisbon at, 500 South Forest Street, New Lisbon, WI 53950.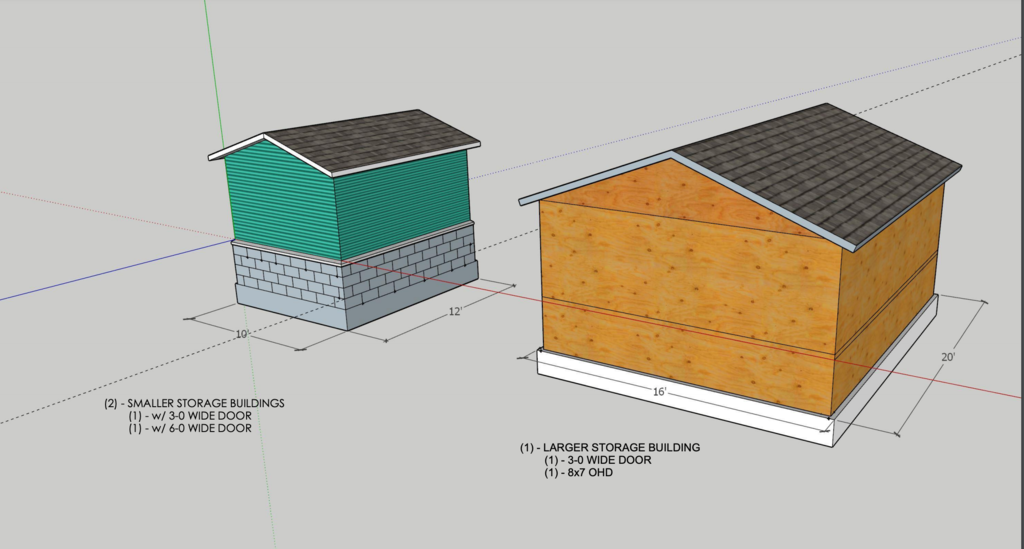 Board of Education Meeting Agenda has been posted to our website:
https://5il.co/va93
ANNOUNCEMENT: District Strategic Planning meeting will be held today at 5:00 in the IMC.
https://5il.co/va94

For all you early bird shoppers....school supply lists have been posted to our website:
https://5il.co/unyw

Happy Fourth of July Weekend!

NEW FFA OFFICERS ANNOUNCED FOR 2021-2022 The FFA met today and announced the new officers for 2021-2022 school year. Congratulations to PRESIDENT Ethan Briner, VICE-PRESIDENT Natasha Reynolds, VICE-PRESIDENT Amber Robson, SECRETARY Liberty Rogers, SENTINEL Maddy Rogers, and PARLIAMENTARIAN Jenna Schonasky! Thank you to these student leaders for stepping up and making a difference at New Lisbon High School.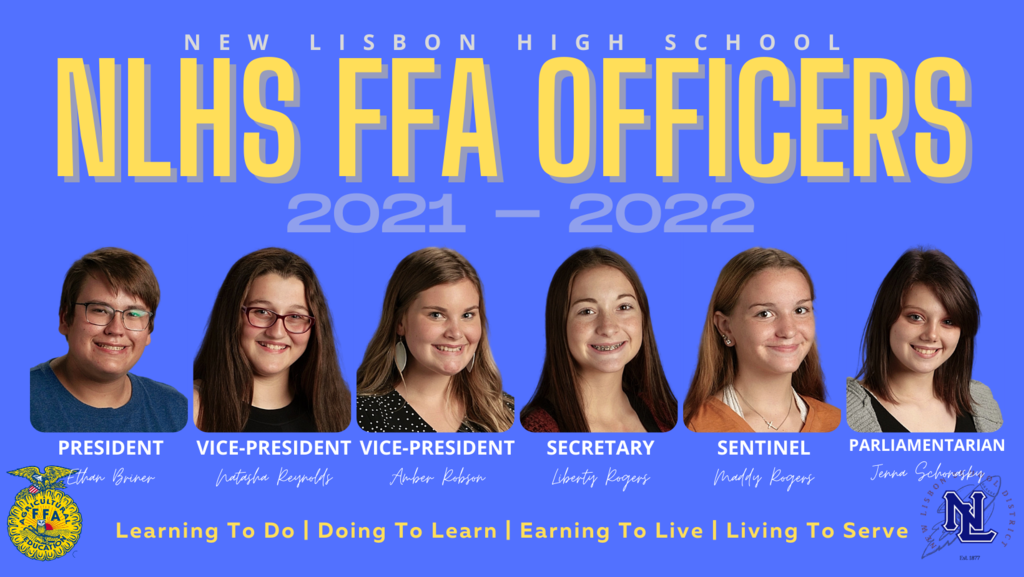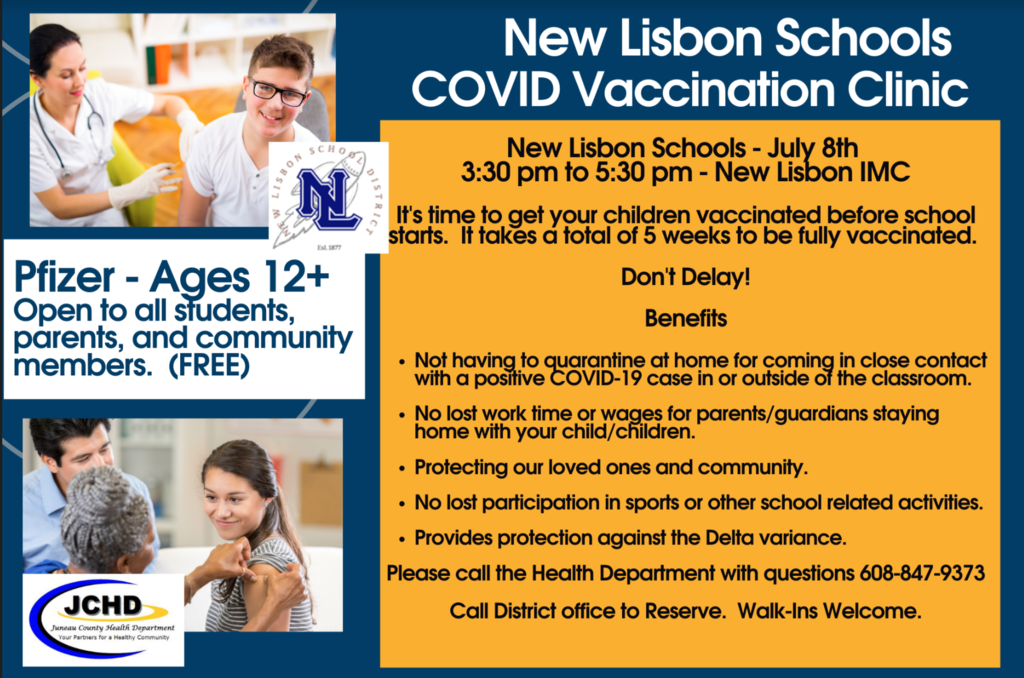 Photos from the 2021 WIAA State Track & Field Meet are now available on our Facebook page. 📸 Mackenzie Shankle

Wow! This shot by Mackenzie speaks volumes! What a great representation of good sportsmanship between competitors. #RocketPride @WON80 #wiaastatecompetition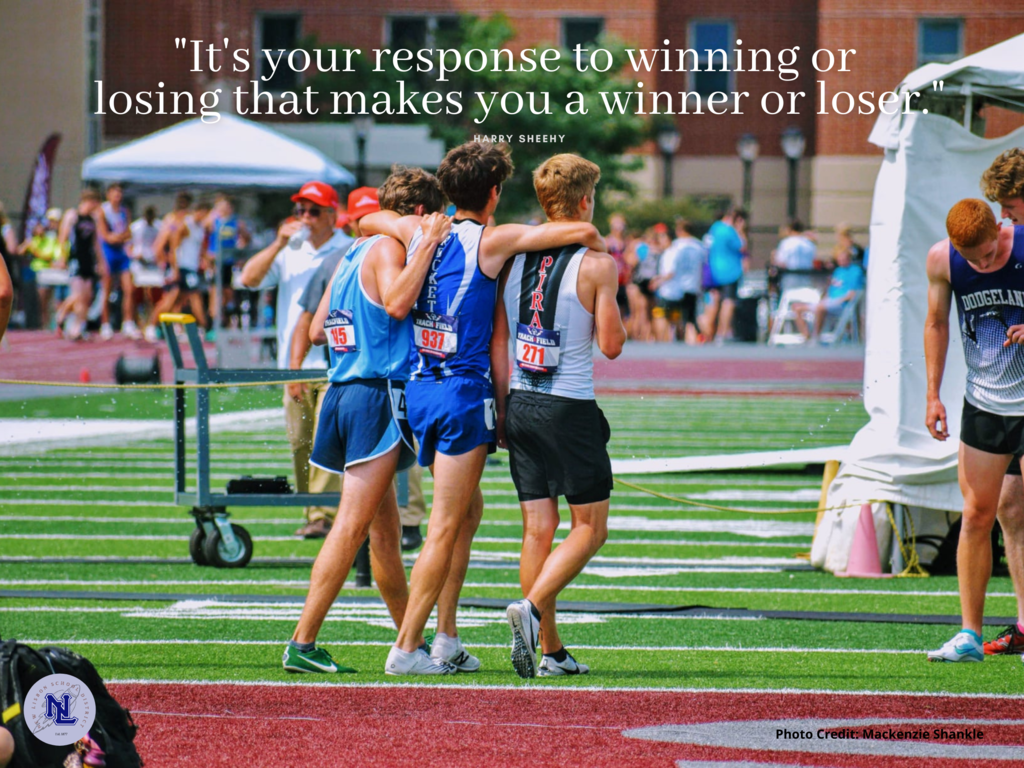 Owen Jones places 3rd in 1600m race and 5th in 800m. Jaiden Hart places 14th in discus, and Nikita Shankle brings home 4th place in the high jump at the 2021 WIAA State Track & Field Meet! We are so proud of our athletes!

ATTENTION SUMMER REC ROOKIE PARENTS: Your orders have arrived and are ready to be delivered! Photo packages will be distributed tomorrow, Friday, June 25 at the noon practice. If you are not there, your photo packages will be given to Mrs. Walker. New Lisbon Summer Recreation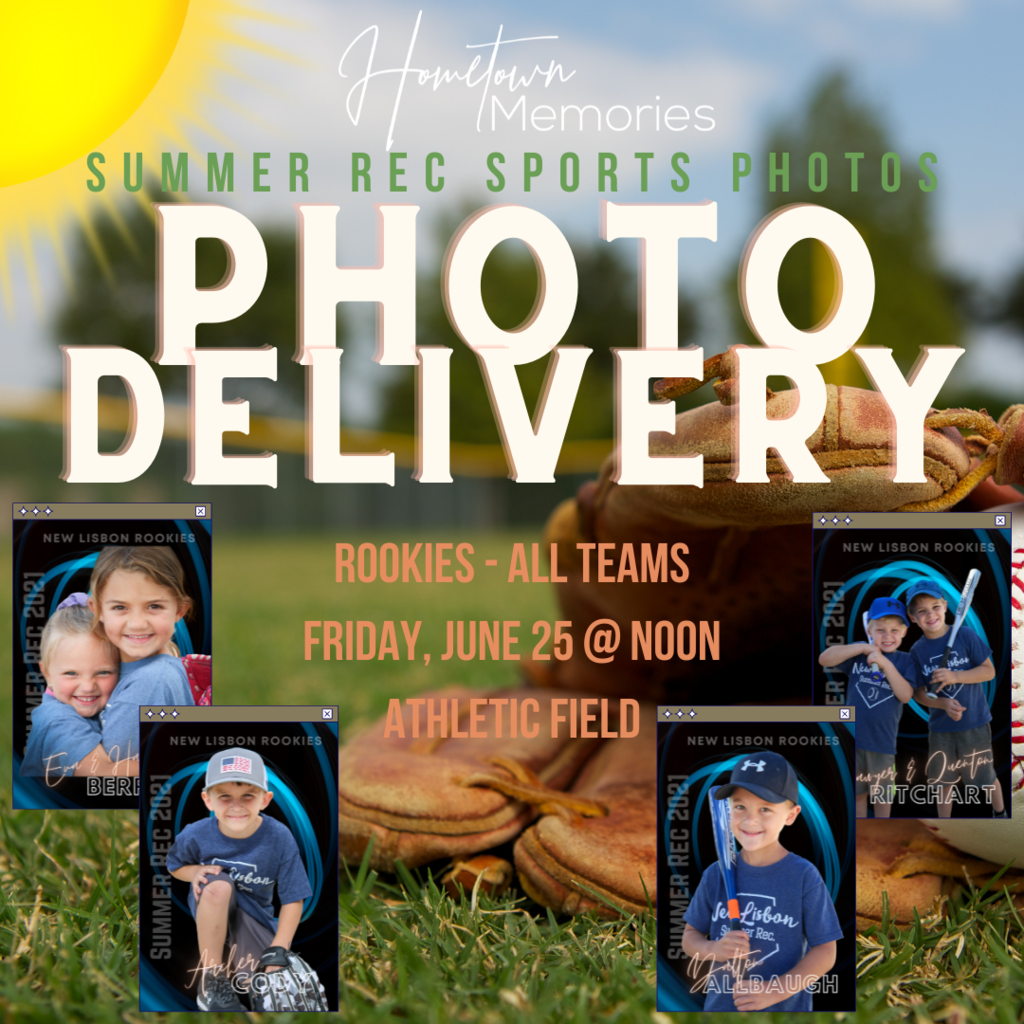 Today's the day! Calling all Rocket fans to line the streets for an amazing send off. In less than one hour our athletes leave for the 2021 WIAA State Track & Field Competition! Good Luck to Owen, Nikita, and Jaiden! 🚀 We will all be cheering for you! Go Rockets!

Hey, Rocket Nation 🚀....let's line those city streets tomorrow for our WIAA State Qualifiers as they are escorted out of town by Chief Walker at 8:30 a.m. from the school parking lot.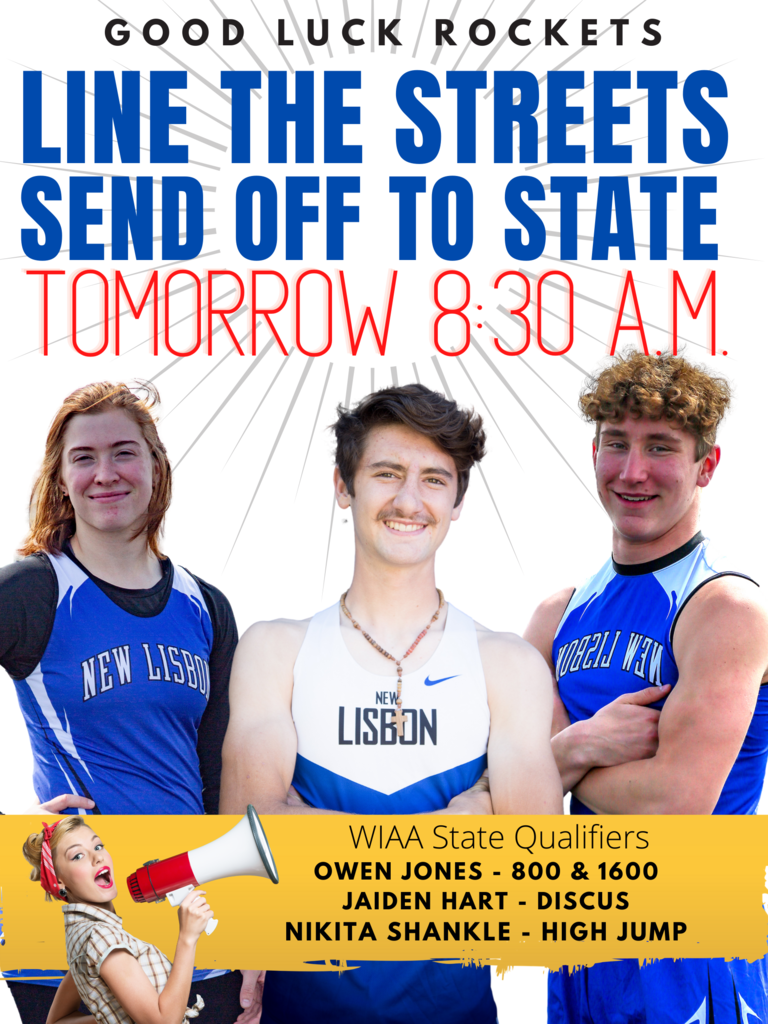 Summer Rec (Rookies) have sport photos today at 4:45 and 5:45. See you at the field.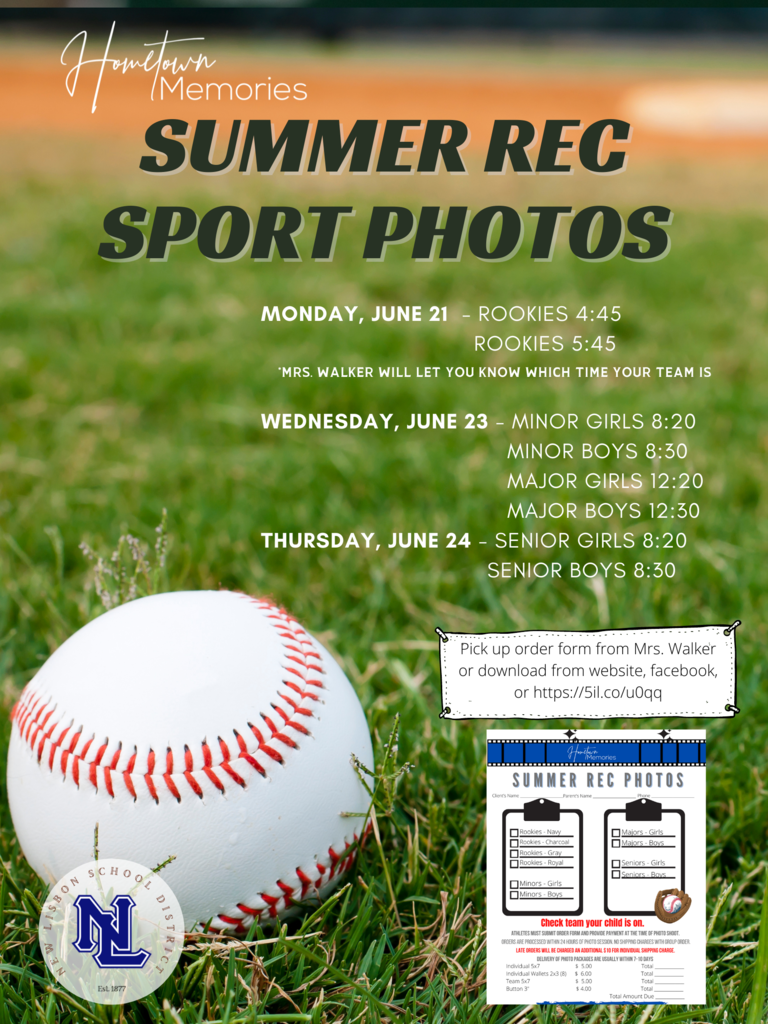 Happy Father's Day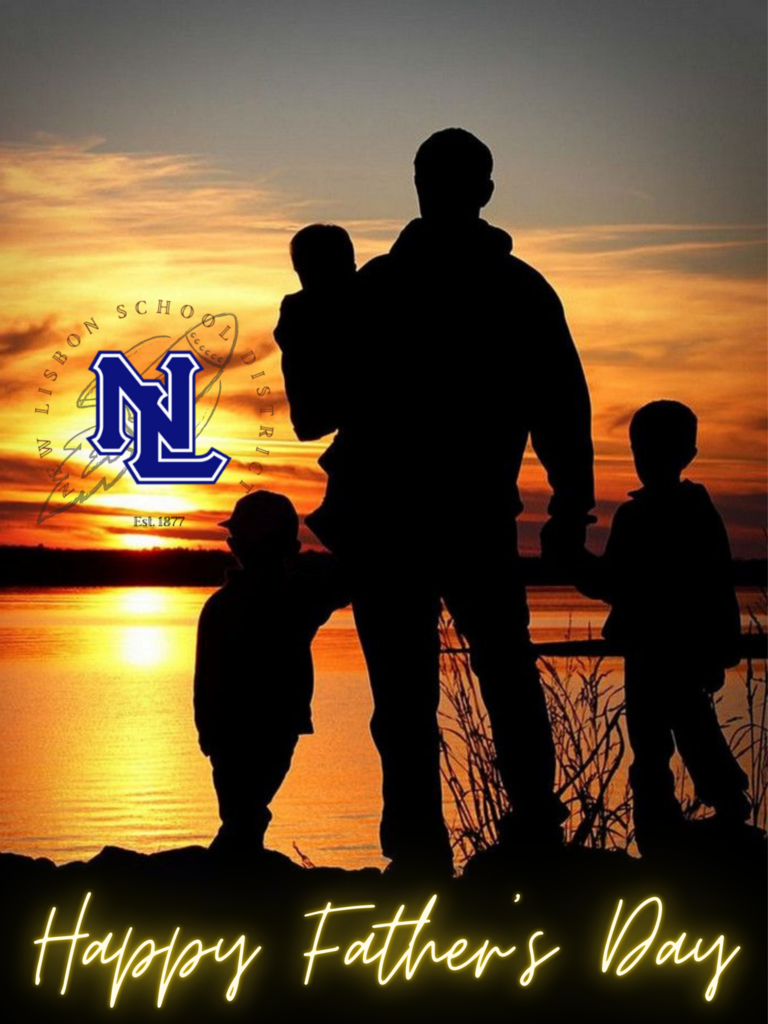 ROCKETS GOING TO STATE! What a night for Coach Bigalke and Coach Shankle! Three Rockets will be moving on to state competition! Owen Jones was on fire winning two sectional championships in the 800 and 1600 in addition to breaking two school records. Nikita Shankle will be moving on in the high jump and Jaiden Hart will be qualifying for the discus. Congratulations to the Rockets and coaching staff! 🚀