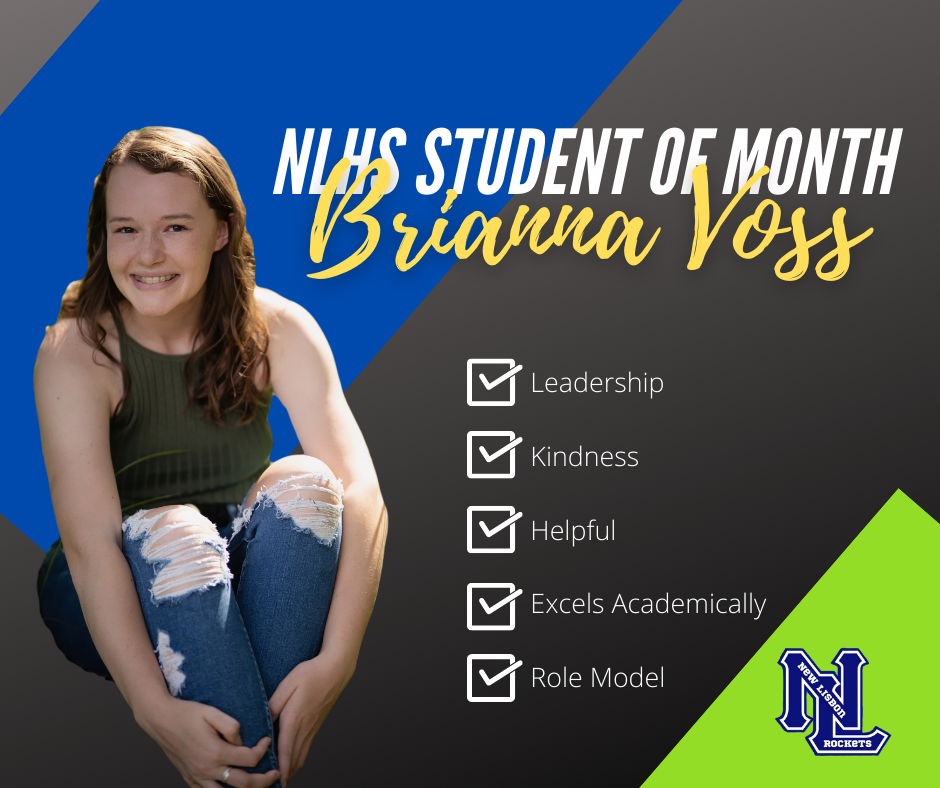 VOSS STUDENT OF THE MONTH
New Lisbon School District
Wednesday, January 13, 2021
Congratulations Brianna Voss! Brianna has been selected by the NLHS faculty as December's Student of the Month! #RocketPride
Comments on her nomination include:
"Is a very kind individual who is always polite."
"Brianna always has a positive attitude."
"Always helping others!"
"She is involved with FFA, and is the class president."
"Brianna works very hard to get good grades, and cares about how she does."
"She has a very positive attitude and is willing to help anyone." "She is conscientious of her school work, always doing her best." "She is involved in extra curricular activities and takes on leadership roles in whatever she does."