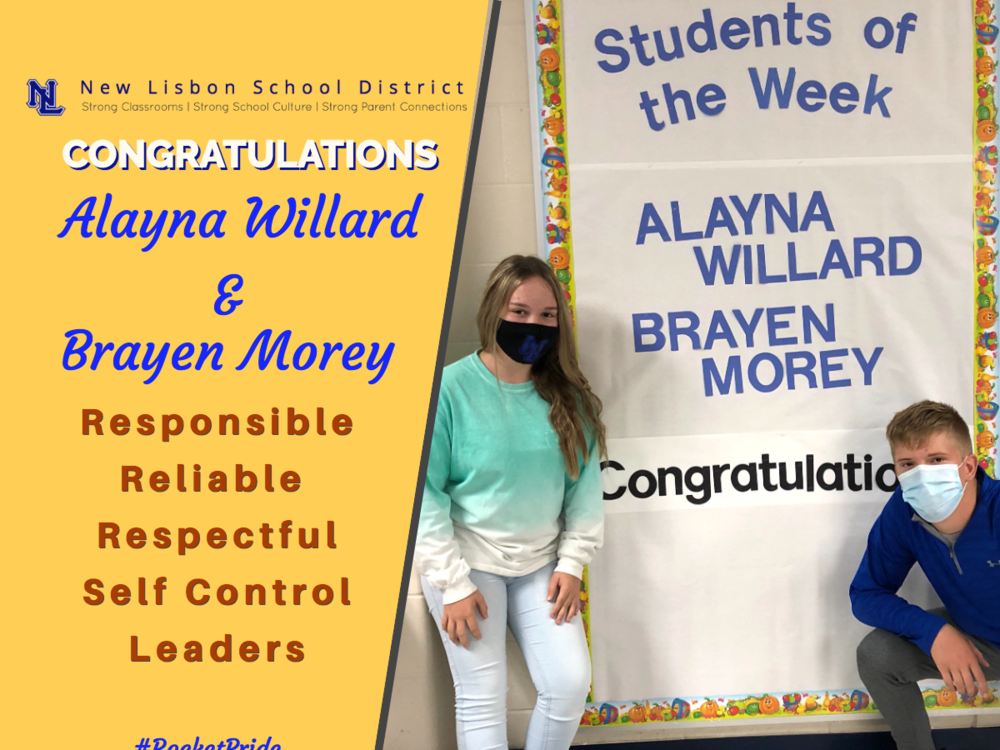 Students of the Month Announced
New Lisbon School District
Tuesday, September 29, 2020
WILLARD & MOREY STUDENTS OF THE MONTH
Congratulations to Alayna Willard and Brayen Morey for being selected as Students of the Month by their teachers for displaying the qualities of LOAR (Life of a Rocket).
*They are responsible and reliable in and out of the classroom.
*They are respectful toward their teachers and peers.
*They have self control around others.
*They show their leadership skills with other students and are always willing to help others.
Way to go! We are so proud of you for stepping up and being excellent examples for your peers.