EDIT MAIN
What does a school nurse do?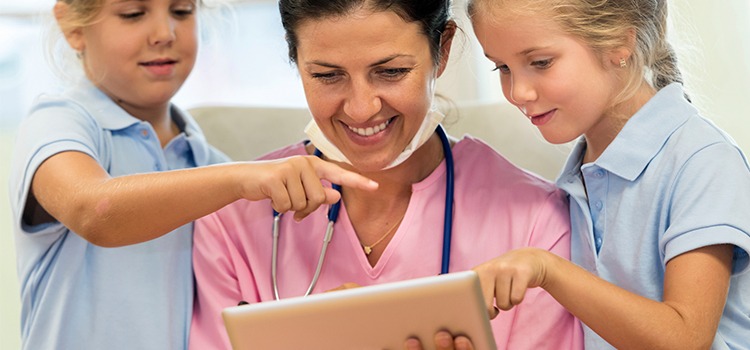 The school nurse supports student success by providing health care through assessment, intervention, and follow-up for all children within the school setting. The school nurse addresses the physical, mental, emotional, and social health needs of students and supports their achievement in the learning process.
When should my child stay home?
Your child should stay home from school if he has a contagious disease. A contagious disease is one that can be spread by close contact with a person or object. Examples are: chickenpox, flu, vomiting, diarrhea, colds, strep throat and "pinkeye." A disease may be contagious before the child shows signs of illness.
stay home from school
Here are symptoms that mean your child must stay home:
Fever. Any temperature of 100.4° Fahrenheit (38° Centigrade) is a fever, and children shouldn't go to school with fevers. Not only are fevers a sign of some sort of infection, it also usually means that they are shedding germs right and left. There's just no way you can know whether things will get better or worse — and while giving them medicine might bring the fever down, it won't stop them from being contagious.
Vomiting or diarrhea. It's unfair all around — to the child and the school or daycare — to send a child with vomiting or diarrhea no matter how well they might look to you. The same 20-24-hour rule applies, although it's worth checking with your doctor for advice. Some viruses, such as norovirus, can be contagious for an extra day or so. You do not want to be the parent responsible for an outbreak of norovirus at your school or daycare, trust me.
Bad pain. If your child has a sore knee or a mild headache but is otherwise acting okay, it's likely fine to give some medicine and send them off. But if the pain is anything more than mild, don't do it. Pain is always something you want to keep an eye on. Keep them home and call your doctor instead.
Coughing that won't stop — or anything different about your child's breathing. If we kept every child with a cold home during the winter months, there would be a lot of empty classrooms. But a really bad cough not only makes it hard for a child to learn or play, it also warrants a call to the doctor, as does breathing that sounds or looks different from usual.