EDIT MAIN
What does a school nurse do?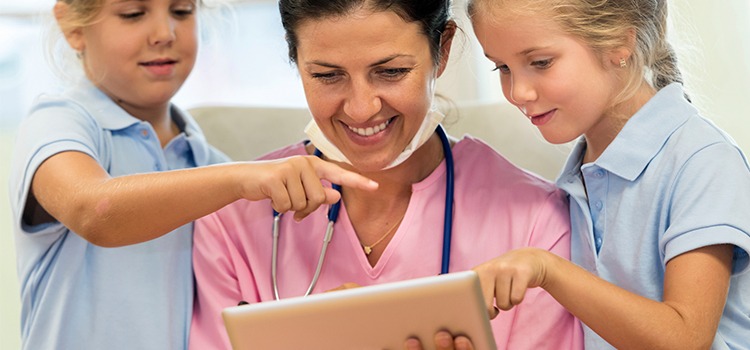 The school nurse supports student success by providing health care through assessment, intervention, and follow-up for all children within the school setting. The school nurse addresses the physical, mental, emotional, and social health needs of students and supports their achievement in the learning process.
When should my child stay home?
Your child should stay home from school if he has a contagious disease. A contagious disease is one that can be spread by close contact with a person or object. Examples are: chickenpox, flu, vomiting, diarrhea, colds, strep throat and "pinkeye." A disease may be contagious before the child shows signs of illness.
stay home from school
Here are symptoms that mean your child must stay home:
Fever. Any temperature of 100.4° Fahrenheit (38° Centigrade) is a fever, and children shouldn't go to school with fevers. Not only are fevers a sign of some sort of infection, it also usually means that they are shedding germs right and left. There's just no way you can know whether things will get better or worse — and while giving them medicine might bring the fever down, it won't stop them from being contagious.
Vomiting or diarrhea. It's unfair all around — to the child and the school or daycare — to send a child with vomiting or diarrhea no matter how well they might look to you. The same 20-24-hour rule applies, although it's worth checking with your doctor for advice. Some viruses, such as norovirus, can be contagious for an extra day or so. You do not want to be the parent responsible for an outbreak of norovirus at your school or daycare, trust me.
Bad pain. If your child has a sore knee or a mild headache but is otherwise acting okay, it's likely fine to give some medicine and send them off. But if the pain is anything more than mild, don't do it. Pain is always something you want to keep an eye on. Keep them home and call your doctor instead.
Coughing that won't stop — or anything different about your child's breathing. If we kept every child with a cold home during the winter months, there would be a lot of empty classrooms. But a really bad cough not only makes it hard for a child to learn or play, it also warrants a call to the doctor, as does breathing that sounds or looks different from usual.
Using Masks In School
A mask helps prevent a person who is sick from spreading the virus to others. Appropriate and consistent use of masks is most important when students, teachers, and staff are indoors and when social distancing of at least 6 feet is difficult to implement or maintain.
Masks should not be placed on:
Children younger than 2 years old.
Anyone who has trouble breathing or is unconscious.
Anyone who is incapacitated or otherwise unable to remove the mask without assistance.
Appropriate and consistent use of masks may be challenging for some students, teachers, and staff, including:
Younger students, such as those in early elementary school.
Students, teachers, and staff with severe asthma or other breathing difficulties.
Students, teachers, and staff with special educational or healthcare needs, including intellectual and developmental disabilities, mental health conditions, and sensory concerns or tactile sensitivity.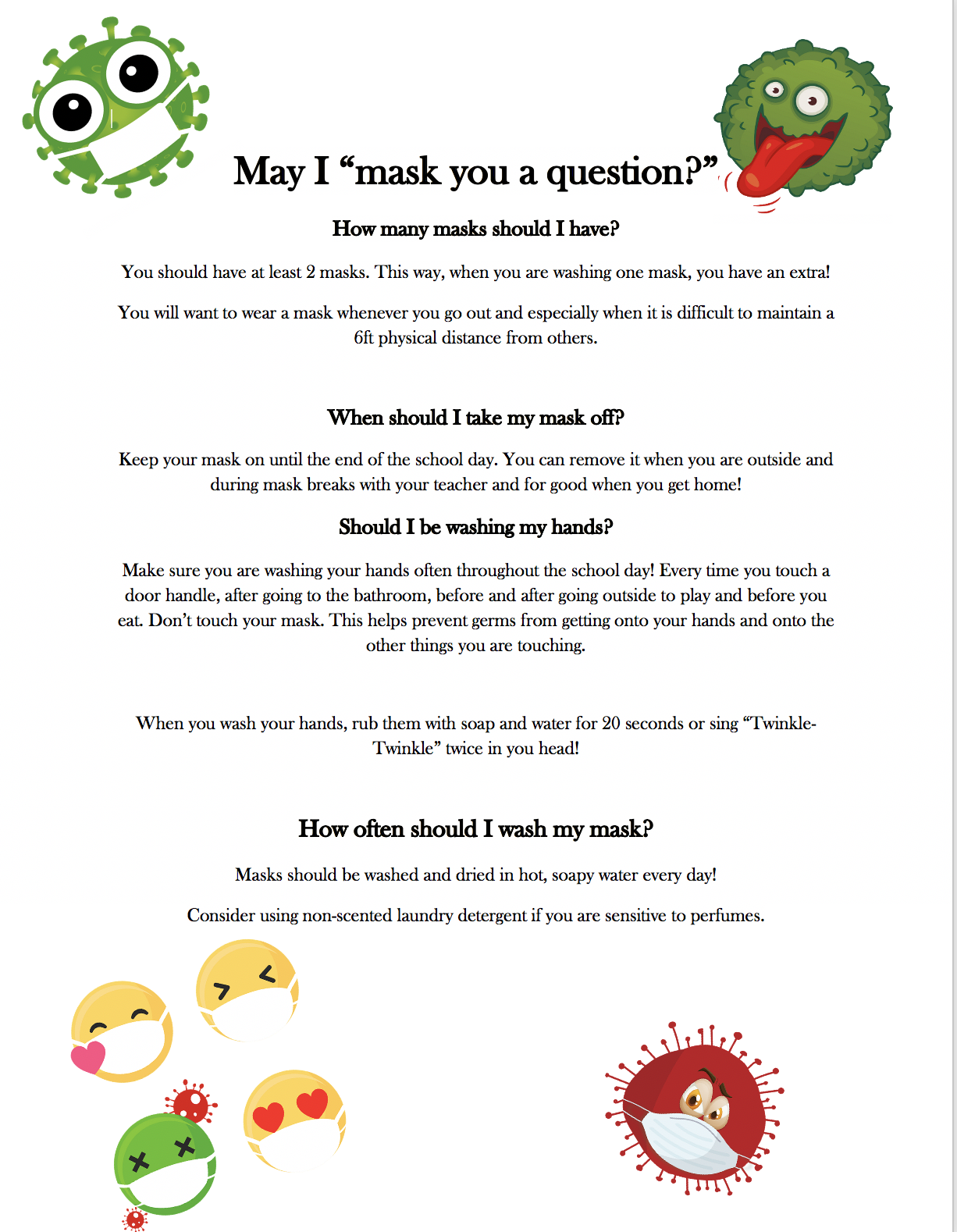 While masks are strongly encouraged to reduce the spread of COVID-19, CDC recognizes there are specific instances when wearing a mask may not be feasible. In these instances, parents, guardians, caregivers, teachers, and school administrators should consider adaptations and alternatives whenever possible. They may need to consult with healthcare providers for advice about wearing masks.
Consider use of clear masks that cover the nose and wrap securely around the face by some teachers and staff. Clear masks should be determined not to cause any breathing difficulties or over heating for the wearer. Teachers and staff who may consider using clear masks include:
Those who interact with students or staff who are deaf or hard of hearing, per the Individuals with Disabilities Education Actexternal icon
Teachers of young students learning to read
Teachers of students in English as a second language classes
Teachers of students with disabilities
Clear masks are not face shields. CDC does not recommend use of face shields for normal everyday activities or as a substitute for masks because of a lack of evidence of their effectiveness for source control.